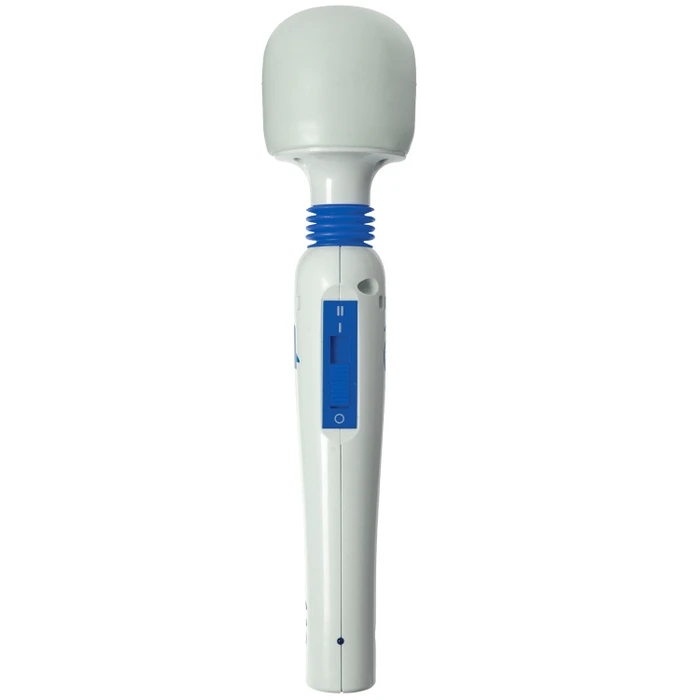 2 Speed Magic Wand Rechargeable Massage Vibrator
The product is discontinued. Scroll down to see similar products.
Overview
A powerful rechargeable 2 speed Magic Wand massage vibrator. Its soft round head gives the most relaxing massage for muscles and a very powerful titillating of the intimate areas.
In comparison to massage products with cords, you have full freedom of movement with this massage vibrator when it is charged. 
The Magic Wand vibrator became especially popular for erotic use after it was shown on Sex and the City.
Advantages: - Can be enjoyed by both men, women and couples. - Two speeds, 5000rpm and 6000rpm, so you can select between soft and gentle or strong and hard stimulation. - Rechargeable, so you won't have the hassle of changing batteries.
2 speed Magic Wand has changed their packaging, it now comes in a box that says "My Secret Love - Passion Pointer". The product is still the same and so is it's quality.
No one has reviewed this product yet.
Benefits