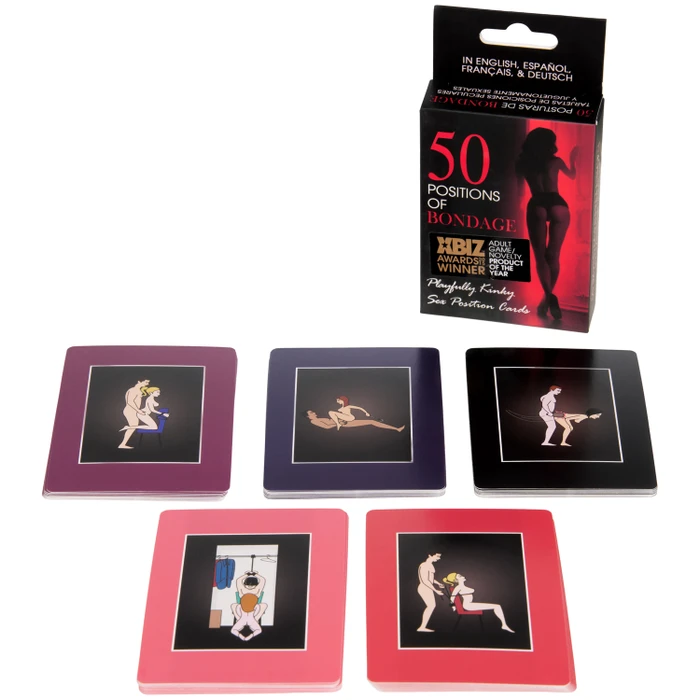 50 Positions of Bondage Cards Game
In stock
Delivery 3-6 days
Overview
Warm up, stretch those calves and get ready to get into position! The 50 Positions of Bondage Cards allows you to get down and delightfully dirty.
The cards can be used as flash cards to inspire playfully kinky, new sex positions. You can easily be a complete naughty newbie in the world of bondage and use belts, neck ties, scarves, or robe ties. Add a competitive element to your play by challenging your bed-buddy to see who can build a five card fantasy from the five different categories first.
If you've got your arsenal stocked up, whip out your whips and cuffs and take turns being at them mercy of your Dom of the night! This sultry selection of cards contains foreplay instructions, different levels of bondage options and sexual positions.
Brand
Creative Conceptions
Product Weight (g)
90
Included
Cards
Full Length (cm)
9
Width (cm)
6.5
Colour
Mixed colours
Language
Spanish, German, English, French
SKU
25159
No one has reviewed this product yet.
Benefits