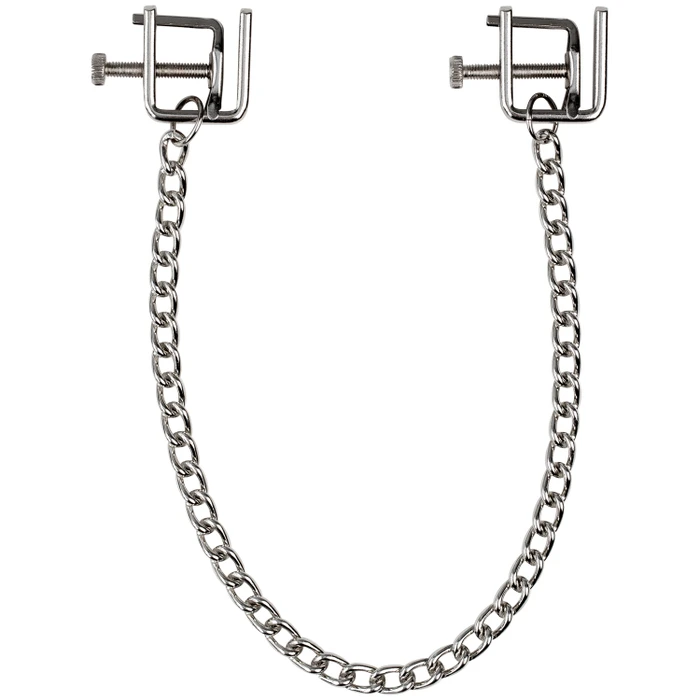 Adjustable C Clamps with Metal Chain
The product is discontinued. Scroll down to see similar products.
Overview
Adjustable C clamps in metal, used to titillate the nipples.
The small clamps are placed directly on the nipples so you can adjust the pressure with the screws. It gives the opportunity for just the right pressure and titillation. The two clamps are connected with a chain, with a good weight contributing to the stimulation of the nipples.
The clamps are recommended for those of you who already have experience with nipple clamps and prefer adjusting the clamps completely. Thanks to the screws it is possible to give a fairly high pain to the nipples during naughty play.
The nipple clamps also acts as beautiful body art, which no doubtedly turn your partner on.
The chain is stylish in a silver look measuring at 30 cm.
No one has reviewed this product yet.
Benefits