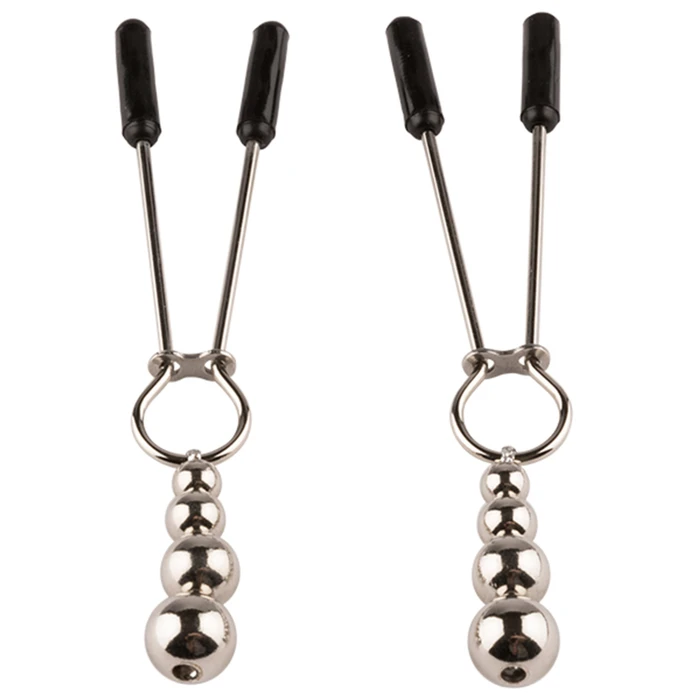 Adjustable Clamps with Metal Beads.
The product is discontinued. Scroll down to see similar products.
Overview
These erotic nipple clamps are used for the titillation of nipples.
Place the clamps on the nipples and experience the arousing sensation. On the end of each clamp are 4 small beads in a silver look.
It is possible to adjust the clamps' pressure, and therefore we suggest starting gently and adjusting the pressure as you go along.
The adjustable nipple clamps also functions as beautiful body art that will likely turn your partner on.
The clamps measure at 6 cm and has a stylish silver look.
No one has reviewed this product yet.
Benefits