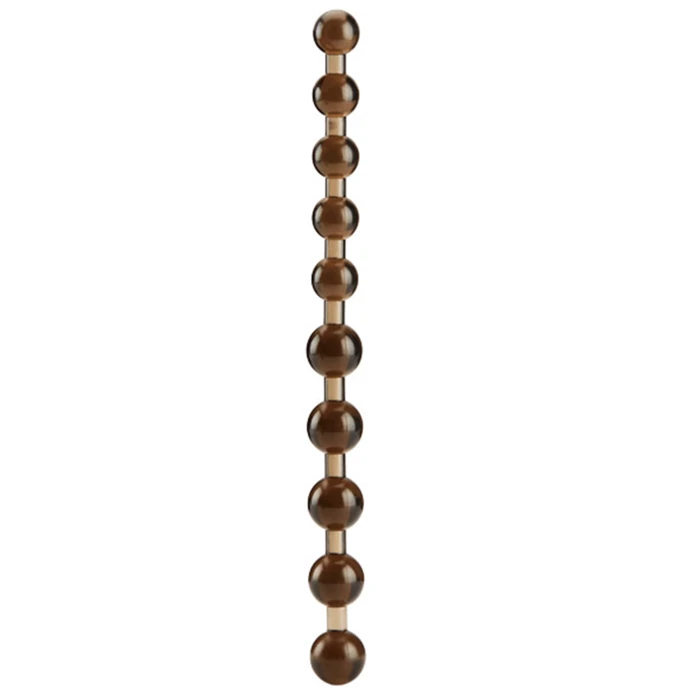 Anal Dildo with Beads Black
In stock
Delivery 3-6 days

Sinful Clean Sex Toy Cleaner 100 ml

Sinful Anal Water-based Lube 100 ml

Sinful Anal Relax Gel 50 ml

Sinful Soft Comfort Anal Douche
Overview
This Anal Dildo with Beads is perfect for anyone who wants to experiment with anal stimulation.
There are 10 beads of different sizes on the anal dildo. The smaller beads at the top and the largest at the bottom of the anal dildo. Therefore, the anal dildo is perfect for experimenting with anal stimulation. Insert the anal dildo,bead for bead, at your own pace.
The Anal dildo is flexible and pliable, but it still has a firmness that allows you to experiment with targeted stimulation.
For a comfortable and more enjoyable experience it is recommended to use a lubricant with your anal dildo.
Brand
You2Toys
Product Weight (g)
74
Full Length (cm)
27.5
Insertable Length (cm)
25
Diameter (cm)
2.3
Width (cm)
2.3
Primary Material
PVC
Colour
Black
Recommended Lube
Water based
Language
Danish, Spanish, Italian, German, Russian, French, Dutch, English
SKU
12674
No one has reviewed this product yet.
Benefits