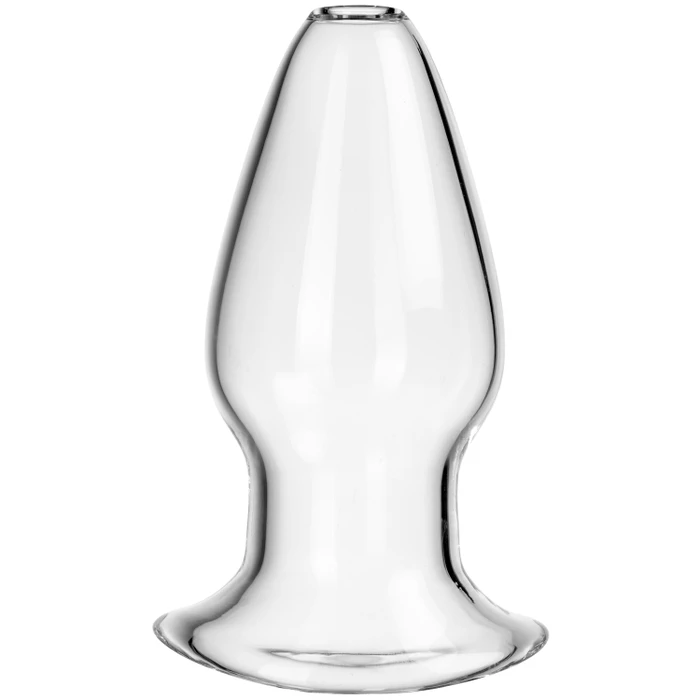 Anal Fantasy Mega Anal Gaper
In stock
Delivery 3-6 days

Sinful Clean Sex Toy Cleaner 100 ml

Sinful Anal Water-based Lube 100 ml

Sinful Anal Relax Gel 50 ml

Sinful Soft Comfort Anal Douche
Overview
Do you want to take anal stimulation to entirely new dimensions? Then you have to try the Anal Fantasy Mega Anal Gaper.
This hollow butt plug not only provides the stimulating feeling of fullness, but also allows your partner an extra visual dimension to enjoy. Its transparent design will make you feel both exposed and on exhibit.
The butt plug is the perfect accessory for kinky domination, allowing your dominant to insert fingers, a wand, liquids or a fourth element via the hollow inner in the butt plug.
The butt plug is made of glass so can be heated or cooled to add an extra sensory dimension. Heat the plug by placing it in a water bath or cool it down by putting it in the refrigerator or holding it under running cold water.
The Anal Fantasy Mega Anal Gaper is large in size and an ideal choice if you are experienced in anal stimulation and want to take this a step further to obtain an extra full and wide sensation.
Brand
Anal Fantasy Elite Collection
Product Weight (g)
100
Full Length (cm)
12
Insertable Length (cm)
10
Diameter (cm)
5.2
Width (cm)
5.2
Primary Material
Glass
Colour
Clear
Recommended Lube
All types
Language
English
SKU
21869
No one has reviewed this product yet.
Benefits