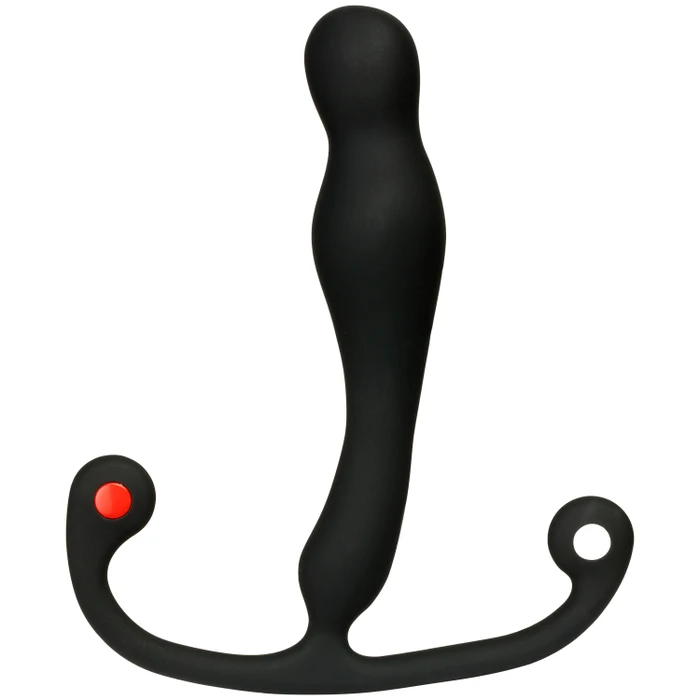 Aneros EUPHO SYN Prostate Stimulator
In stock
Delivery 3-6 days

Sinful Clean Sex Toy Cleaner 100 ml

Sinful Anal Water-based Lube 100 ml

Sinful Anal Relax Gel 50 ml

Sinful Soft Comfort Anal Douche
Overview
The new Aneros Eupho Syn prostate stimulator if you are looking for the best in prostate stimulation. With Eupho Syn you get fixed and targeted stimulation with materials of the highest of quality. The small, sturdy frame gives you the firmness needed to achieve prostate orgasm, and the soft silicone surface ensures a smooth and pleasant experience. 
Eupho Syn works without any vibrations and therefore can be used hands-free. Prostate massage happens as your sphincter contracts, and the synergy between Eupho Syn and the manly G-spot is incomparable.  While the stimulator massages you internally, Aneros Eupho Syn spoils you with a new and improved comfort tab. The comfort tab stimulates the perineum, where the nerves that controls erections, orgasms and ejaculation meet, meaning you will enjoy very effective stimulation and even more pleasure. 
Eupho Syn is anatomically correct and small in design, making it a great product if you are only just starting out. 
To enjoy Eupho Syn to its fullest potential we suggest introducing a water-based lubricant to the party. The quality of the prostate massage is based on Eupho Syns' ability to slide easily in the anus, where natural lubricants are not produced. 
Remember to clean your Aneros Eupho Syn after use to maintain good hygiene and have your prostate stimulator ready to go whenever you want to play. Clean your stimulator with warm water and apply an antibacterial sex toy cleaner. 
Included: a stylish red storage bag with a magnetic sealed flap.
Measurement: Eupho Syn is 11.8 cm long, of which max 10 cm can be inserted. It has a diameter of 1.3 to 2.4 cm. 
Brand
Aneros
Product Weight (g)
26
Full Length (cm)
11.8
Insertable Length (cm)
10
Diameter (cm)
2.4
Width (cm)
2.4
Primary Material
Silicone
Colour
Black
Recommended Lube
Water based
Language
English
SKU
13613
No one has reviewed this product yet.
Benefits