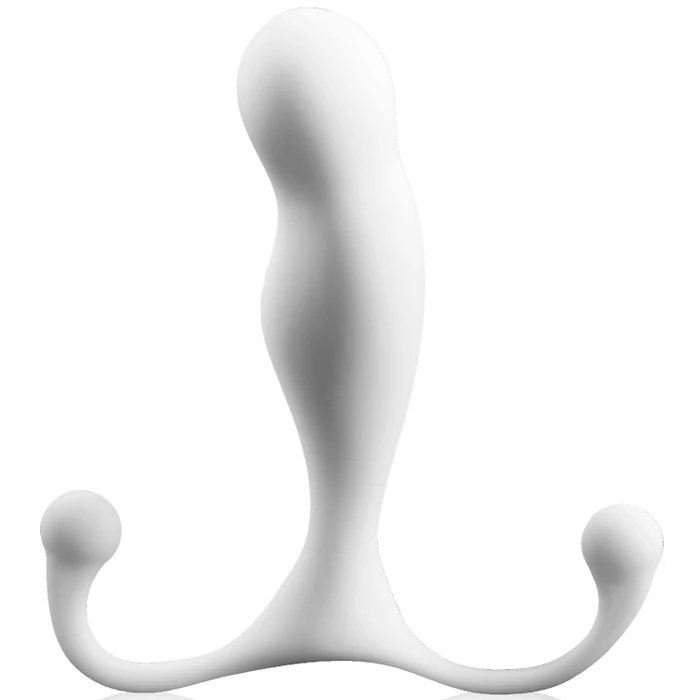 Aneros Trident Maximus Prostate Stimulator
The product is discontinued. Scroll down to see similar products.
Overview
Get the famous and loved Aneros anal experience with an upgraded version, the Trident Maximus prostate stimulator.
A solid and targeted stimulator. Anatomically designed with a slightly larger head, for you who desires fuller prostate play.  
Manufactured from phthalate free and allergy friendly plastic, firm enough for effectiveness and silky smooth for effortless insertion.
This newly developed Trident range has angled arms with lovely balls on the tips, for stimulation of the perineum and the sensitive Kundalini-point right under the tailbone.
In addition, the Trident stimulator is designed not only to move up and down but also from side to side with the help of your muscles tightening. Called the Multi-Axial Motion.
No one has reviewed this product yet.
Benefits