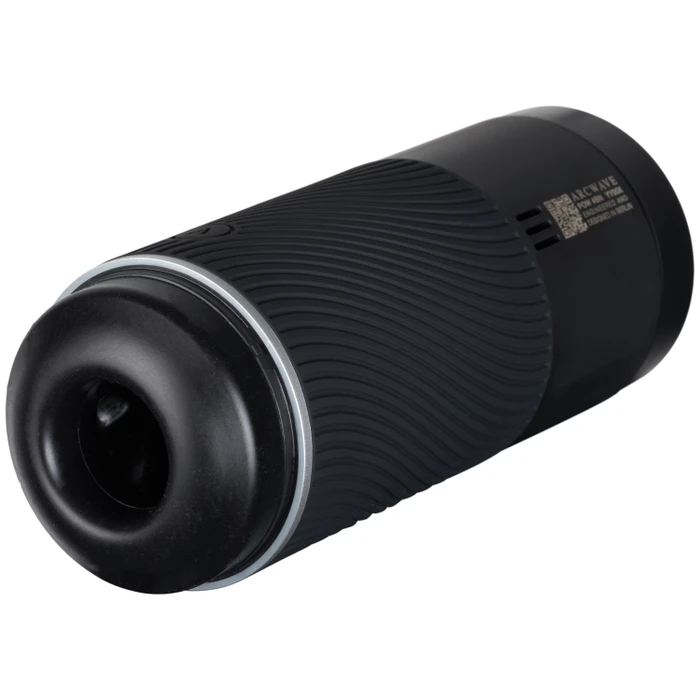 Arcwave Pow Stroker with Suction Control
In stock
Delivery 3-6 days

Sinful Aqua Water-based Lube 100 ml

Sinful Clean Sex Toy Cleaner 100 ml

Sinful Renewing Powder for Realistic Sex Toys 150 g
Overview
Start and end your strokes with the suction control of this stroker with an internal double-sided sleeve which features a spiral design that will leave you saying wow with the Arcwave Pow.
The inside of the masturbator is filled with soft silicone nibs and grooves that tease and please, and you can pair it with water-based lube to glide right in. Do you want a tighter squeeze or something with less resistance? The double side is all about the silky silicone piece, you can choose which side will give you pleasure by simply removing and reinserting it. Fast or slow, the two holes at the top let you have ultimate suction control.
When you're done, rinse and remove the silicone piece, turn it inside out and give it a good wash with mild soap and water. Let your Pow dry completely and then it's ready to reuse again and again.
Brand
Arcwave
Primary Material
ABS-plastic
Colour
Black
Recommended Lube
Water based
Language
Latvian, English, Czech, German, Chinese, Polish, Estonian, Finnish, Macedonian, Hungarian, Bulgarian, Lithuanian, Slovakian, Danish, French, Dutch, Russian, Japanese, Spanish, Korean, Portuguese
SKU
27561
No one has reviewed this product yet.
Benefits