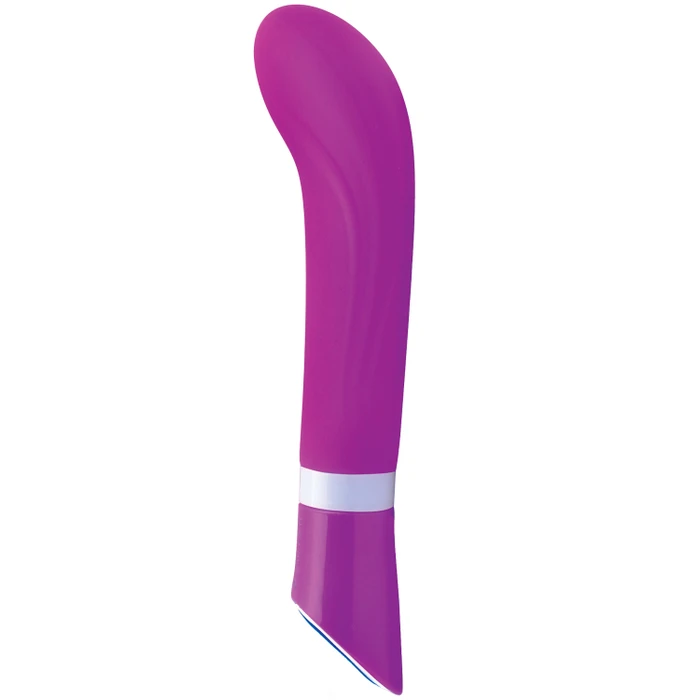 B Swish Bgood Deluxe Curve G-spot Vibrator
The product is discontinued. Scroll down to see similar products.
Overview
B Swish Bgood Deluxe Curve is the just vibrator for you if you have thought about experimenting with g-spot stimulation. Bgood Deluxe Curve has a bent tip that makes it easy to stimulate the G-spot, while the vibrator spoils you with pleasing vibrations.
With Bgood Deluxe Curve you get a waterproof G-spot vibrator with 6 unique vibration patterns, so that you can find that one that suits you best. Enjoy those pleasing vibrations with a quality lubricant that just makes everything feel even better especially when inserting it in. 
How to use your Bgood Deluxe Curve: The vibrator has two simple buttons that makes it very easy to use. You turn the vibrator on by pressing the power button, thereafter you press the vibrations button which you shift through the vibration settings with (vibrations will only start once you press on the vibrations button). Once you are done using your vibrator you can switch it off pressing the power button again.
Bgood Deluxe Curve G-spot Vibrator is 19.3 cm long, of which about 12.5 cm can be moved up and has a diameter of 3.5 cm at the widest point.  The vibrator is made from ABS plastic and silicone that is 100% phthalate free, delivered in a black storage box. Note! Bgood Deluxe Curve uses 2. AAA batteries, sold separately. 
No one has reviewed this product yet.
Benefits