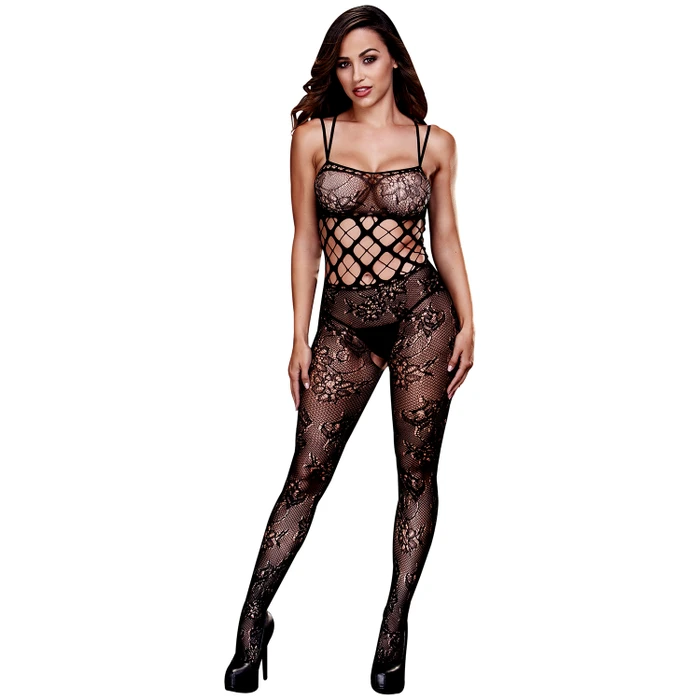 Baci Blonde Catsuit Crotchless
The product is discontinued. Scroll down to see similar products.
Overview
This seductive crotchless catsuit from Baci is guaranteed to spice up a sexy evening.
The upper part covering the breasts is decorated with a beautiful, detailed lace pattern, which is repeated along the legs. The lace is connected to a more bare and revealing middle piece in a fishnet material.
This catsuit has double straps for a more unique design, two of which cross on the back.
The stretch material is extremely soft and flexible so that it follows the contours of your body for a fit that feels smeared on.
No one has reviewed this product yet.
Benefits