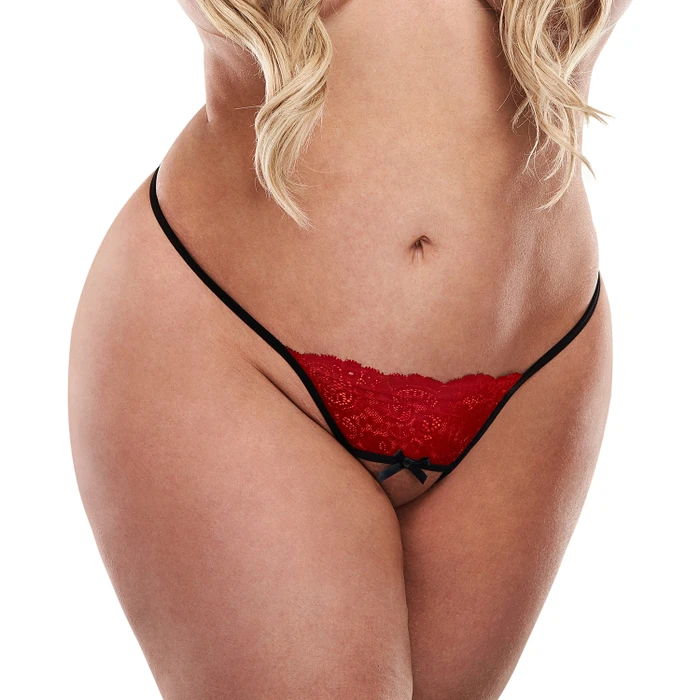 Baci Crotchless Lace G-String Plus Size Red
The product is discontinued. Scroll down to see similar products.
Overview
If you're looking to drive your partner wild on a romping night in, simply slip yourself into this Baci Crotchless Lace G-String in Plus Size.
The G-string features red feminine lace at the front which just about covers the top of your mons veneris. Elastic straps embrace your gorgeous curves and finish in a sweet little satin bow at the back.
Your intimate parts are freely exposed beneath the lace. A feature which makes this G-string just perfect for erotic evenings at home where your partner can enjoy free access without ever needing to slip you out of your gorgeous lingerie.
The product is made from a soft and stretchy material which provides a nice and comfortable fit.
No one has reviewed this product yet.
Benefits