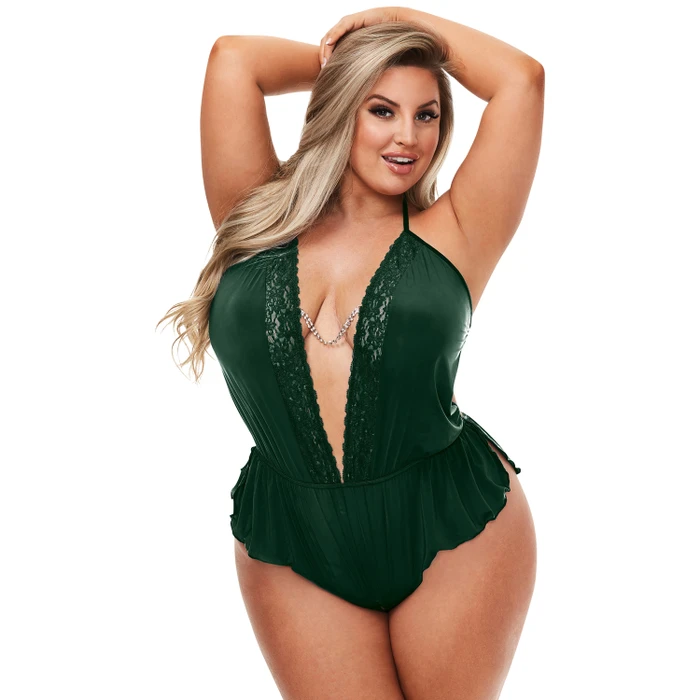 Baci Sexy Green Satin Teddy Plus Size
The product is discontinued. Scroll down to see similar products.
Overview
Get playful in this sexy green satin teddy from Baci and show off all of your show-stopping curves to irresistible effect.
Revel in the seriously plunging neckline, creating a V-line to help emphasise an hourglass figure. The edges are adorned in flirty lace details with a silver chain holding together the two sides and drawing all eyes to your cleavage. The elastic belt accentuates your waist while creating a skirt-like effect.
Enjoy a loose fit with thin straps around your neck and back, and make sure to wag your booty in the high-cut shorts, tempting your lover with direct access to your pleasure centre.
No one has reviewed this product yet.
Benefits