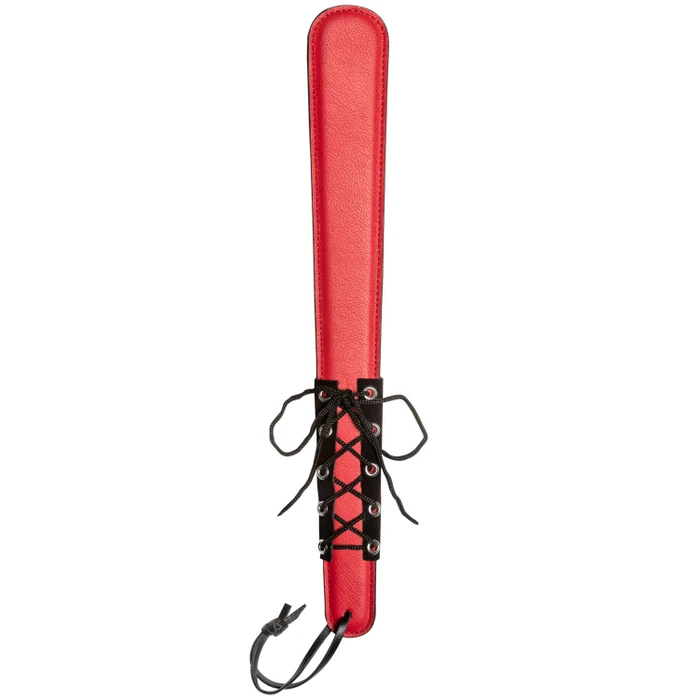 Bad Kitty Naugthy Toys Paddle
The product is discontinued. Scroll down to see similar products.
Overview
Are you ready to give or receive obedience? Then the Naughty Toys paddle from Bad Kitty is the perfect accessory for that.
Warm your submissives backside up with the padde, red side and thereafter use the flat, more solid, black side, when play gets more hefty.
The Naughty Toys paddle is great for beginners as well as the practiced in kinky dominance, so you will without a doubt place a high value on the good sound and stunning design.
The paddle is in a fine size and very effective without being overwhelming. It's beautiful corset-like handle is a titillating detail.
It is 42 cm long and 5.2 cm on the widest part.
No one has reviewed this product yet.
Benefits