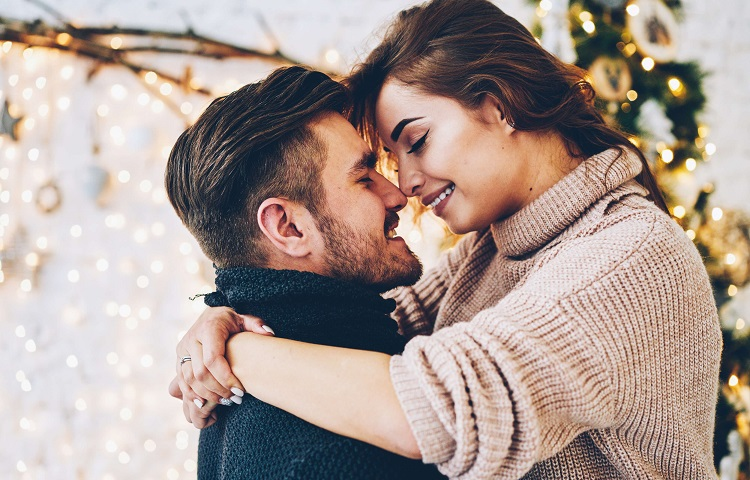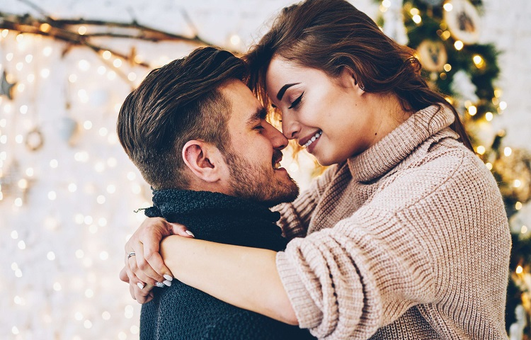 Ditte Jensen
Sexual Wellness Specialist
Delightful December: How to Maintain Intimacy in December
December is finally here! Christmas music is playing, the scent of spruce floats in the air, the debit card is wearing thin and ah, of course, there's the sound of yet another argument about whose job it was to buy a gift for Uncle John, and whether we could maybe skip the Brussels sprouts this year?
Hold up, can we please rewind to the Christmas music part? I mean, wouldn't it be great if we could stretch that lovely mood out across the whole of this busy month?
I'm sure for most of us the answer is yes, but that leaves us with the question: HOW?
Well that's exactly the question we're going to answer in this blog post, at least when it comes to the mood in the bedroom – Uncle John and the gifts are up to you, I'm afraid.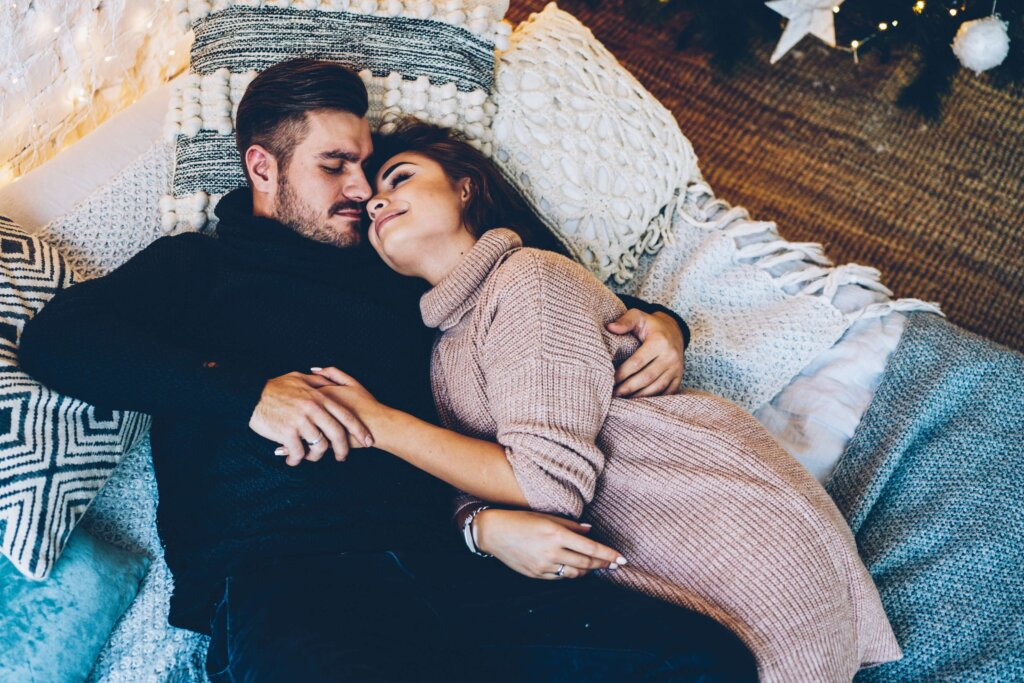 Lower the bar
The easiest route to success is often the shortest. After all, why not make things as easy for yourself (and your partner for that matter) as possible?
We all know that December is a month of to-do lists, preparations and so many expectations around how the festive period and especially the big day ought to pan out.
Let them go!
Easier said than done, we know.
If you can't release them entirely, then at least try and park them outside the bedroom door. Designate your bedroom a sacred place in that sense. If you and your partner are to enjoy even a little bit of physical and emotional intimacy this Christmas season, then you will need to prioritise some "together time".
Use your bedroom as a place to recharge – both on sleep and on intimacy. Because haven't you heard that when you wake up recharged after an evening of in-jokes, passionate kissing, affection and maybe even an orgasm or two, then the washing-up, the groceries and the gift wrapping all seem just so much more manageable?
We simply have more energy and endurance when our intimacy levels are topped up to the brim.
Although that does bring us back to the very same question that we started with. Namely, how?
HOW can we top up our intimacy levels?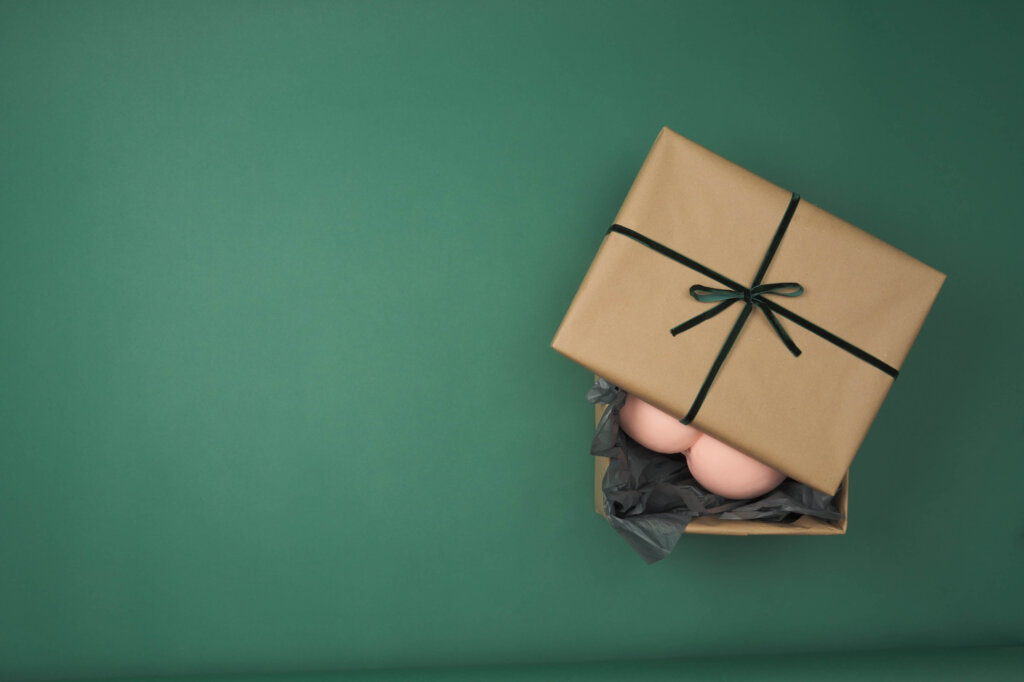 An intimacy top-up
Once more, the easiest path to success is also the shortest.
If you are in any doubt as to what your partner needs in the midst of all the Christmas chaos, then ask. And if your partner hasn't already asked you, simply let them know.
It's as simple as that.
Or at least it is if you both know what you need.
If you don't (or even if you're just curious), then let's take a deep-dive into our festive stocking of inspiration for some ideas on how to top up your intimacy levels this December.
Christmas sparkle and lingerie
If you, dear reader, have been blessed with a pair of breasts and a vagina, or if indeed your partner has, then the range of sexy lingerie on offer is truly huge. Our Christmas universe is bursting with lingerie that's just perfect for a seductive December.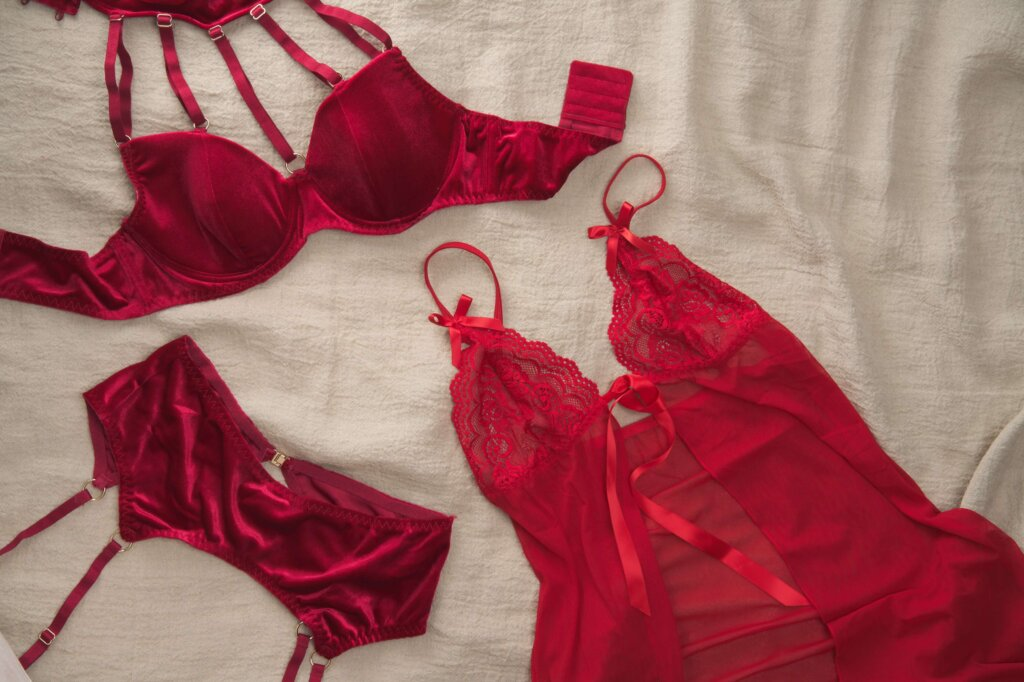 Some people find it pretty easy to click their way through the range of styles, find the right size, order, unpack and voilà – they've whipped up a Christmas treat in no time at all.
For others, there are more considerations involved.
Will it look good on my body? Will they have my size? What will my partner think? I don't look anything like the model. My breasts aren't that big and my bum isn't that perky. These are just a few of the thoughts that often pop into our heads.
Let's take a look at them one by one.
Will it look good on my body? You probably have a fair idea what you want to show off the most and what normally suits you. Think about what you normally go for when buying underwear and try to match a fit you know, especially if this is your first time buying sexy lingerie. Hold back on the wildcards for now – you've always got the New Year for going all-in.
Will they have my size? We certainly stock a wide range of sizes. We have lingerie in sizes ranging from XS to Plus Size and most brands have size charts in the Product Details section of each page. A lot of styles come in a stretchy and/or adjustable material so you can always modify the fit once you've got it on.
I don't look anything like the model! No, fortunately you look like yourself – the person your partner fell head over heels for, not the model!
My breasts aren't that big and my bum isn't that perky! Perhaps not, but we're here to tell you: never mind! Cause when you do find the perfect set for you, you'll find it does something to your body. Or your mind. Or both, actually.
When you can appreciate for yourself how gorgeous you are, your whole posture will change and you'll start to carry yourself differently. And this has a much greater effect on your partner than your cleavage or your bum have.
Once the goodies have been unwrapped
Once the perfect lingerie set has arrived, you're ready for the next step in your intimacy adventure: seduce your partner!
All expectations have already been parked outside the bedroom, so once you step through that door wearing elegant lace, sexy straps, innocent ruffles and perhaps even a Santa hat, the clock has already switched to "together time".
Besides delighting your partner by looking absolutely fantastic, there are many other advantages to a move like this:
It won't be hard for your partner to decode what your intention is for the evening

You're doing something active to entice your partner

You're showing confidence to your partner by doing something that maybe makes you feel vulnerable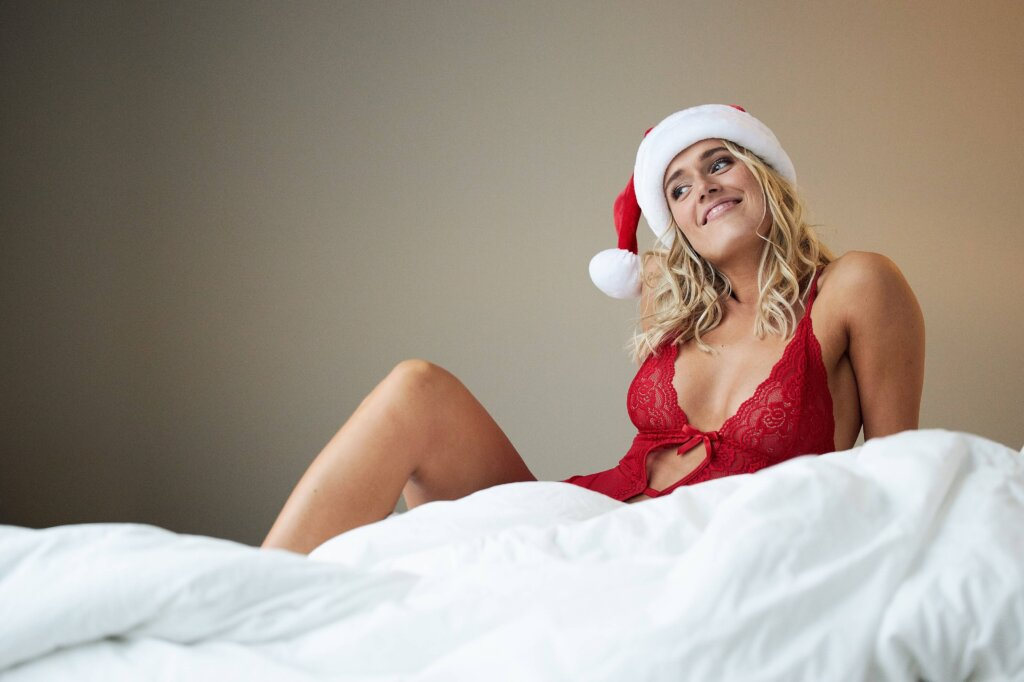 Once you've slipped into your lingerie, there are no set rules for how things ought to unfold next.
You might feel like giving your partner a little lap dance at the edge of the bed, or keeping your lingerie on as you start to explore each other's bodies. Or you might find that your partner quite simply can't get your panties off quickly enough.
Sounds great, doesn't it? That's because it is great. No matter what you get up to and whether it's a success or not, the very fact that you made the effort will light up your love life like the lights on a Christmas tree.
From hustle and bustle to Christmas peace
When time is short (and we know it is in December), quality trumps quantity.
It can be difficult to be present and give yourself up to the moment when you know you still need to run out and pick up your turkey. You're already dreading your mother-in-law's passive-aggressive comments about the pudding, and what about all those emails you still need to clear from your inbox before you can log off and enjoy Christmas with a clear conscience?
With all this whizzing around inside your skull, it's not easy to find the time for romance, and when your head hits the pillow, you feel more like catching some Zs than chasing some Os.
Fortunately, there's no rule that says you absolutely MUST decamp for an entire weekend to some sketchy B&B on the outskirts of another town in order to reignite that flame.
A little goes a long way. A really long way, in fact.
Doesn't ten minutes of passionate kissing that you actually feel like sound so much better than a marathon in a double bed while your mind's distracted by deadlines and splitting sauce?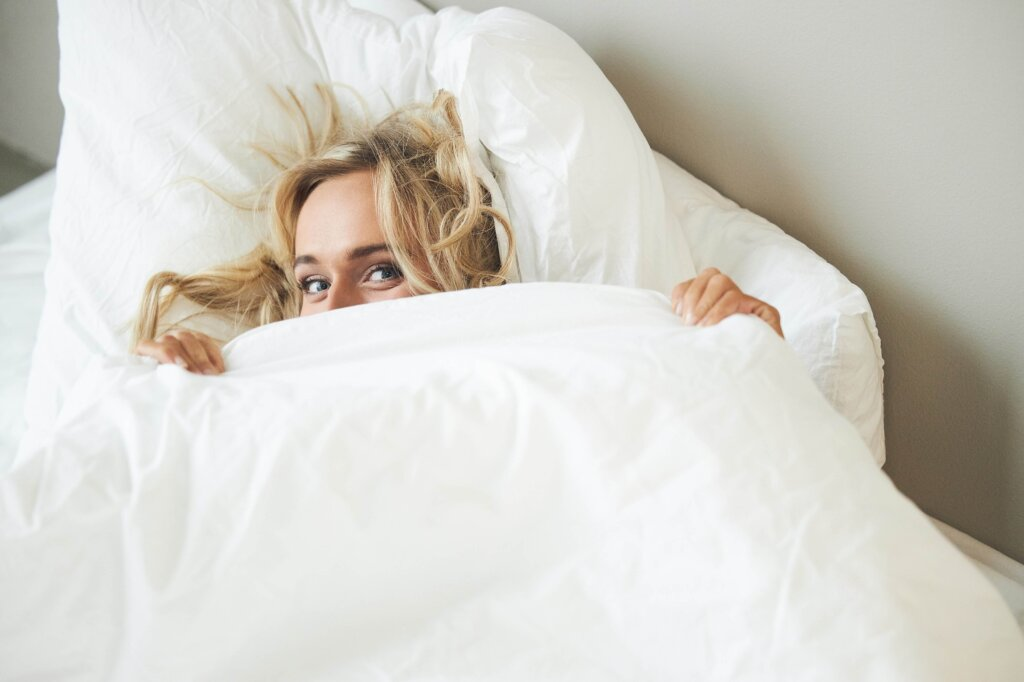 Flirtation and foreplay in your Christmas stocking
It can be so easy to forget about foreplay when things are busy. Or to think of it as something we just need to hurry through before we can get down to what it's all about. The actual sex.
Errrrp, wrong!
For starters, all sex is actual sex. And secondly, foreplay and flirtation are like delicious pieces of low-hanging fruit.
Try to think back to your teenage crush. Your first boyfriend or girlfriend. Your high-school sweetheart. Can you remember that fluttering sensation in your tummy when your hands first found each other? How the world around you just faded away when you kissed? The way your whole body trembled when you fondled on the sofa before your parents came home from work?
All that electricity and excitement. That's what we want to rekindle.
The answer? Foreplay, ladies and gentlemen.
Try and let go of the idea that foreplay is the sort of thing that only happens in the bedroom when the lights are out, following the same procedure each and every time. You kiss a little, rub a little and fumble about until you're ready for intercourse.
There must be another way, right? Absolutely, there are plenty!
Your flirting can begin right from the moment you wake up and last all day without requiring all that much from either you or your partner. It may be little more than a lustful glance in the bathroom or a sexy text on your lunch break.
Simple things like that are enough to change the whole energy and dynamic between you and your partner, and all it takes is one minute here and five minutes there to check in on each other.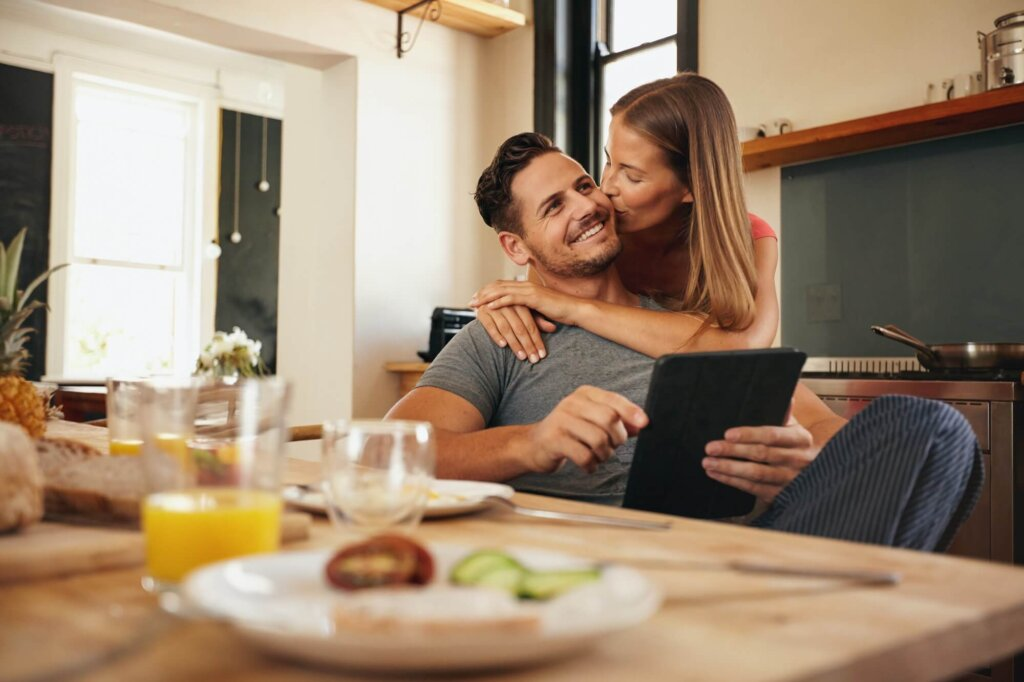 Three seductive suggestions to top up your intimacy levels
Once you have mastered the art of flirtation and seduction over the course of the day, a rich reward will be lying in wait.
It could be sex. Absolutely.
But it could also be more foreplay – and for that wehave three types of erotic products that you can introduce to spice things up yet even further. An excellent way to make the experience even more enjoyable. It is December after all, isn't it?
1. Massage
Perhaps a massage might strike you as a bit tame, or something you more readily associate with neck cramps and muscle tension. But what we're talking about here is a proper Christmas session that you'll have no trouble melting into.
To make sure the experience is extra enjoyable, take some time to set the mood just right and consider sending your partner an electrifying text during the day to let them know that thirty minutes of pure pleasure await when they get home.
Put on a relaxing playlist, light some candles or maybe even a stick of incense, change the bed sheets and so on. You get the picture.
Be sure to also use a sumptuous massage oil or a massage candle so your hands glide effortlessly over your partner's skin and caress, squeeze and massage all over their body. Use long, gentle strokes from top to toe on both their sides and their back.
Pay attention to your partner's breathing along the way and see if you can discern when a particular movement feels extra pleasurable. And then remember those spots the next time you want to bag some easy points or secure yourself an extra huge Christmas present.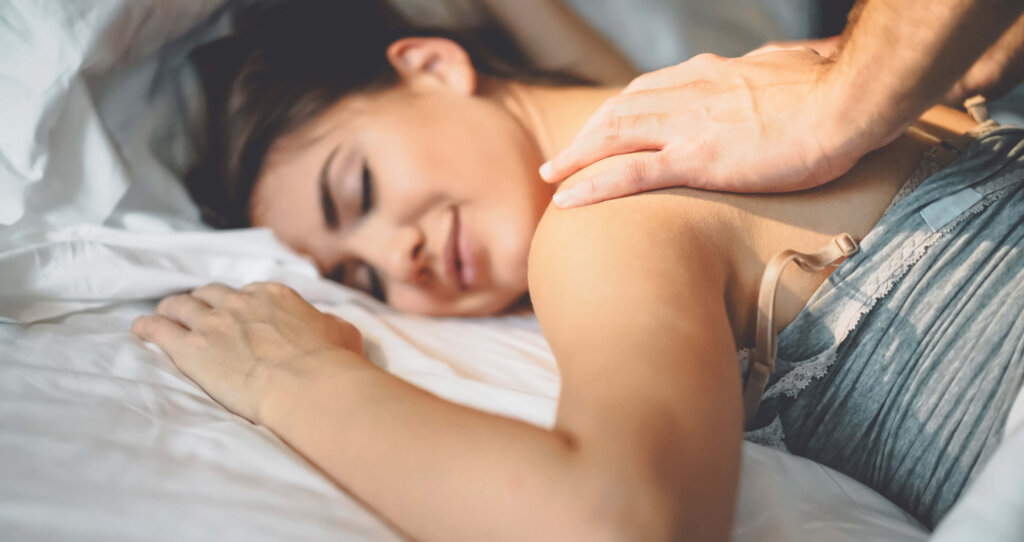 2. Play a game
Don't skim straight past this section just because your partner kicks up a fuss every time they lose at Monopoly!
No matter whether you're the sort who loves board games or avoids them under all circumstances save for a cabin in the woods with no Wi-Fi connection, erotic games make for an unparalleled way to get closer to your partner.
There are simple card games on the market with suggestions for new positions to try when you get fifteen minutes of peace and quiet before you have to start getting ready for the work-do.
And there are board games with counters and rules to fill an entire double bed when date night rolls around.
It can be hard to come up with new erotic activities or intimacy questions, but the thing about couple's games is that they offer ample opportunity to learn more about each other – both physically and emotionally. That makes it a Christmas gift you simply cannot wrap up nicely enough!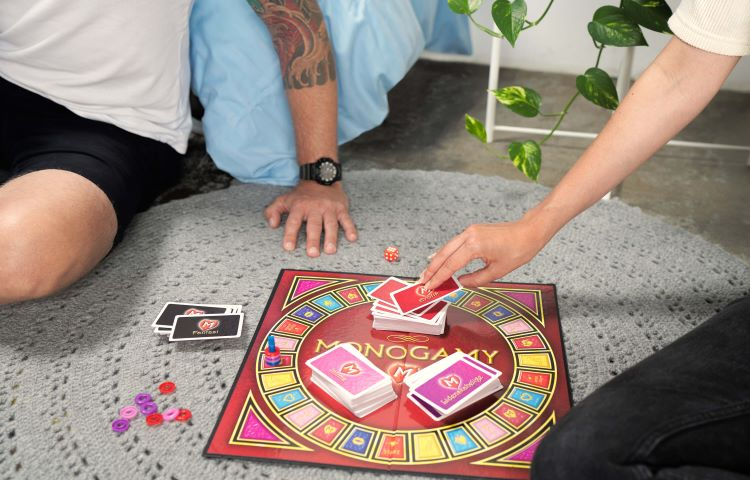 3. Remote pleasures
Remote-controlled sex toys boast many qualities, but one of the absolute best is that they make fantastic products for stimulating foreplay.
You can wear or use your favourite product and then with a kinky smile on your face, hand the remote to your partner.
Changing the channel has never been more fun!
For women, egg vibrators such as the Amaysin Ribbed Love often find their way to the top of the wish list.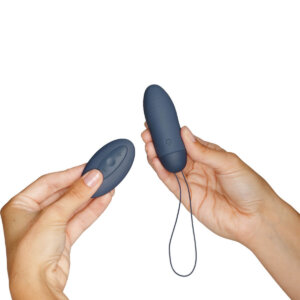 Simply apply some good-quality, water-based lube, insert the egg into the vagina and then the fun and enjoyment can begin. These eggs can turn even the most tedious of household chores into a steamy hot foreplay session. And if your partner is up for it, you can even take the fun out of the house with you.
The supermarket during rush hour, the Christmas wrap party at work or a carol-singing performance in the local town square can all be transformed into your very own erotic playground.
And naturally the egg can also be enjoyed in the bedroom. Try it over the clitoris as you caress each other or during oral sex. Or use the remote control to toggle through the settings while your partner is completely focused on pleasuring you.
While egg vibrators can in theory be used on the shaft of the penis, you can also find remote-controlled sex toys especially for men.
The name's Bond. We-Vibe Bond.
This naughty little gadget is on a secret mission and the target is unadulterated, bulletproof pleasure.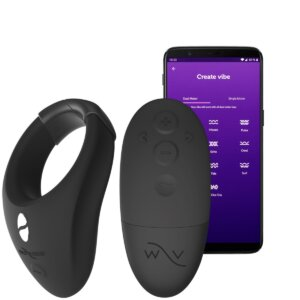 This vibrating cock ring is designed to sit around the base of the penis for longer periods at a time. Not at all like an ordinary cock ring that you would wear during intercourse. No, no, not at all, this one can sit under your boxers all day long.
Not sure about the sound of that? Okay, then picture this:
You get up, take a shower, slip the We-Vibe Bond onto your penis, get dressed, eat your cereal, hop in the car, sit down at the office and watch the emails start to flood in ... but then suddenly you feel a stimulating buzz down below.
Using the app, your partner can control the vibrations on the cock ring even if you aren't physically close to each other. Like sexting on steroids!
Your partner can also use the wireless remote control when you are in each other's company and unshackled from your screens. No matter how you decide to use it, you'll find it can be incredibly erotic to have or to relinquish so much control.
Just imagine that something as simple as a vibrating cock ring could actually strengthen the bond between you. And naturally that applies to the other eleven months of the year as well.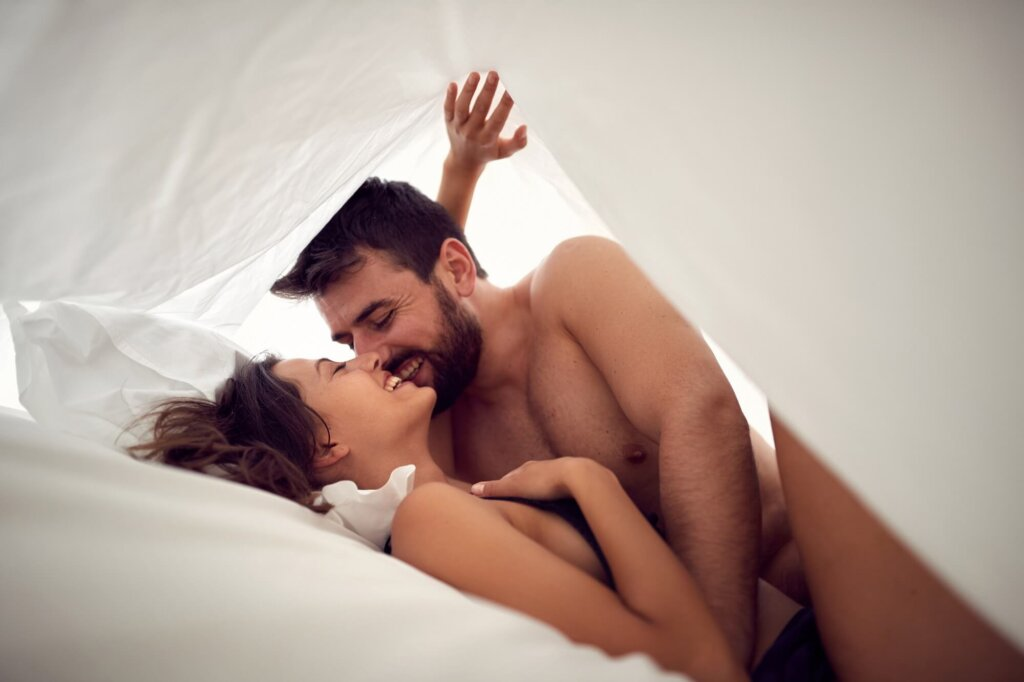 Wrapping up our Christmas adventure
Still with us? Awesome!
Let's finish up by making a long story short:
December is a busy month, so it feels great when we can find some time for each other

Intimacy and eroticism do not need to be either elaborate or time-consuming

There are lots of ways to get even closer to one another
And if this December does end up becoming a long stretch of grey hairs and in-laws, then just remember that that's totally okay. Rome wasn't built in a day and hey, we all know that the in-laws aren't really quite as bad as we make out!
It might be next weekend, your next holiday or next year before your intimacy levels need a proper top-up once more.
But no matter whether we next see you on Sinful tomorrow or some other time in the future, we'd like to wish you and your partner a really happy Christmas!
Enjoy!
Related blog posts