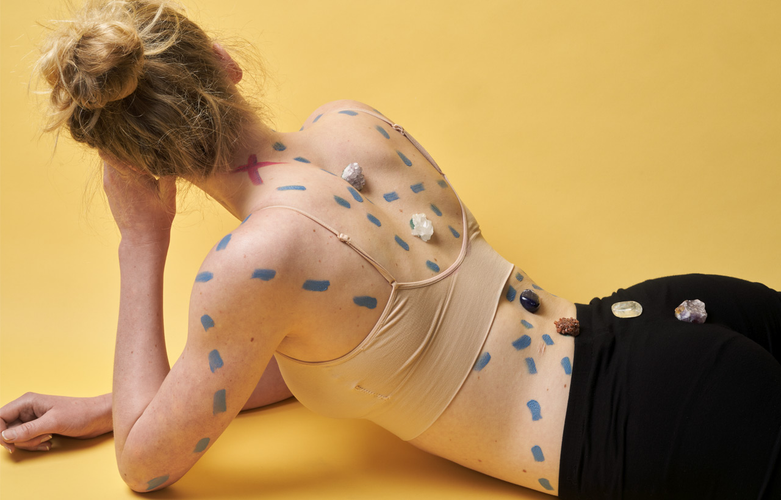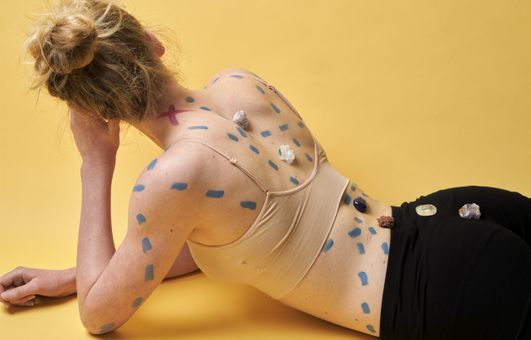 Get to Know Your Erogenous Zones
Our bodies are full of sensitive areas that can make us almost completely electric if given extra attention. These are our erogenous zones.
Since sex is about more than penetration, it's important to know your own erogenous zones, because they can contribute to even better sex. The best thing you can do is explore your body and get to know the different areas.
There's a big difference in the various pleasure pools of the body—both in terms of where they're located, but also how sensitive they are. Some people like to be bitten gently on the neck, while others want to be licked on the earlobe. It's very individual and something that can easily develop over time.
The best place to start is with yourself. Where would you prefer to be touched? And how?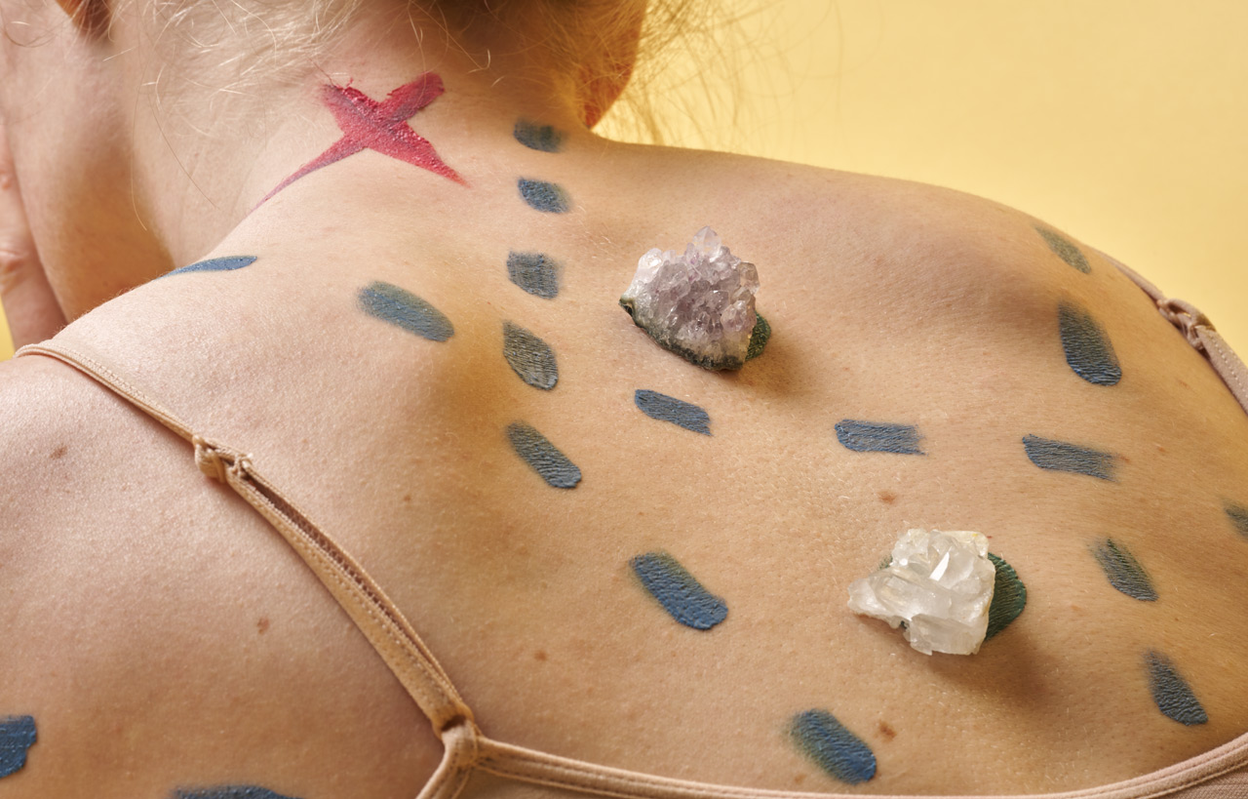 Play around with the way you touch yourself—from gentle, delicate touches to more firm stimulation of the different areas. Feel your way around and take the time to notice where it feels best.
You can probably immediately mark some areas as 'YES PLEASE', while others are clearly not for you. And then, of course, there are areas that are uncertain—make a mental note about them, because they might become useful later in life.
Naturally, there are some obvious areas that you can begin exploring further. I have outlined those here in the post, so you can easily and quickly get started with exploring for the benefit of not least yourself, but also the partners you end up with.
The Scalp
Start from the top. Let your fingers slide through your hair while gently pulling. Notice the small lifts and see if they release some endorphins. This is also known as the pleasure-inducing hormone.
Finally, remember to include the temples as well, as they hold another key to getting to know yourself better.
Use your fingertips to massage, stroke your neck around the hairline, and let your fingers slide along the length of your hair.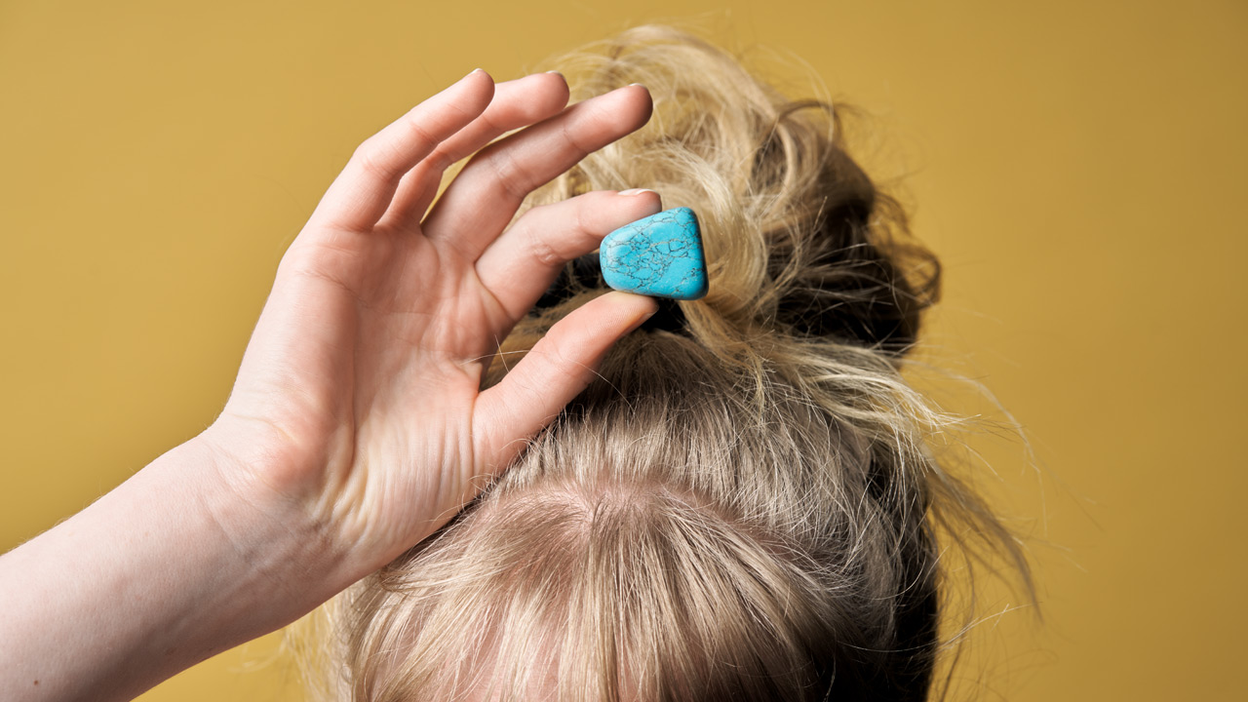 The Earlobes
Gently squeeze your earlobes. You can rub around a bit and see if it feels best on the lobe itself or if going further up also does something for you.
Together with a partner, you can spoil your ear with gentle breaths, whispers, and moans.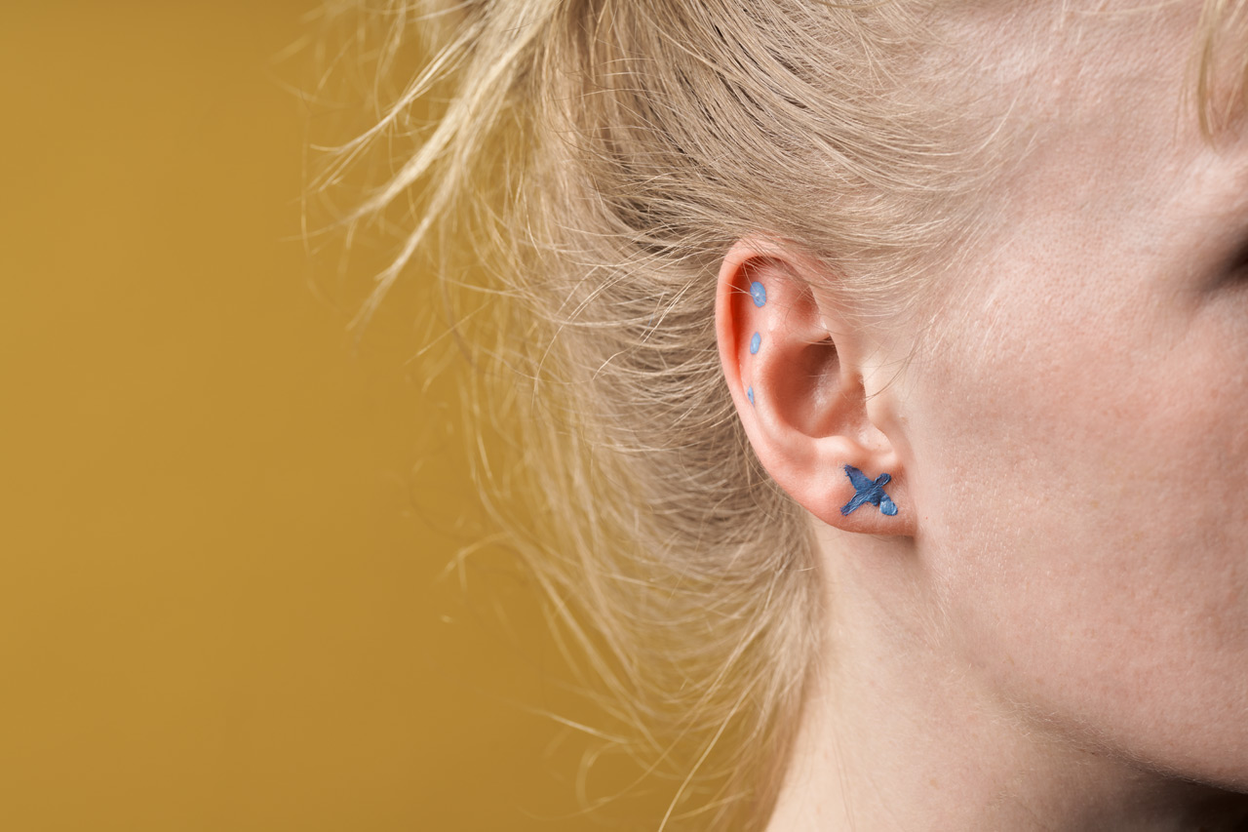 The Neck
And now that you're close to your neck, it would be an opportune time for you to keep caressing. Use your nails and press with your fingers along the bones.
To get from the head down to the neck, you can lower your shoulders, straighten your back, and stretch your neck while letting your head circle slowly all the way around.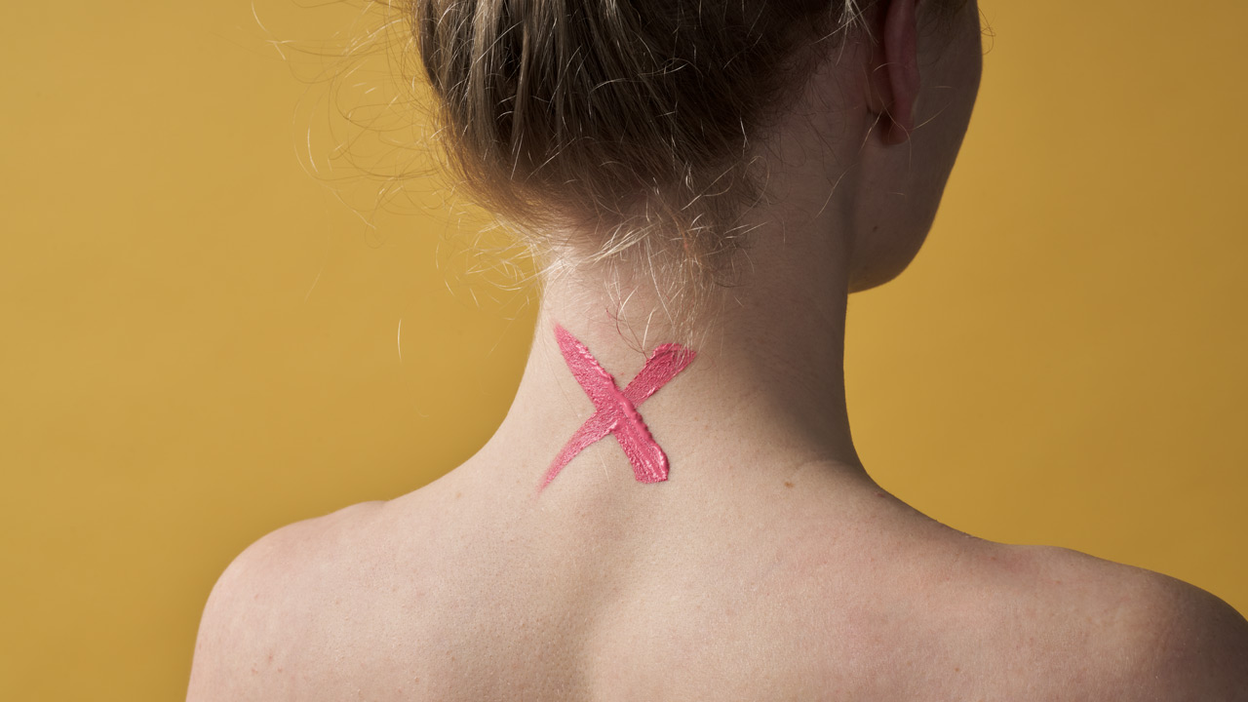 The Throat
The throat is an obvious place to caress.
Move your fingers from under the jaw down to the collarbone. Let a single finger touch just between the collarbone, before your entire hand wraps softly around your neck. It's a very intimate exercise, but it's often around the neck that you discover the distinctive 'Yes' and 'No' areas.
The Nipples
Stroke one of your nipples with a flat hand and see if it responds by getting a little hard.
Gently pinch it or pull it slowly. Let your finger run with circular motions around it. Add some lube for an even better glide.
Switch between the caresses until you know which ones work best for you.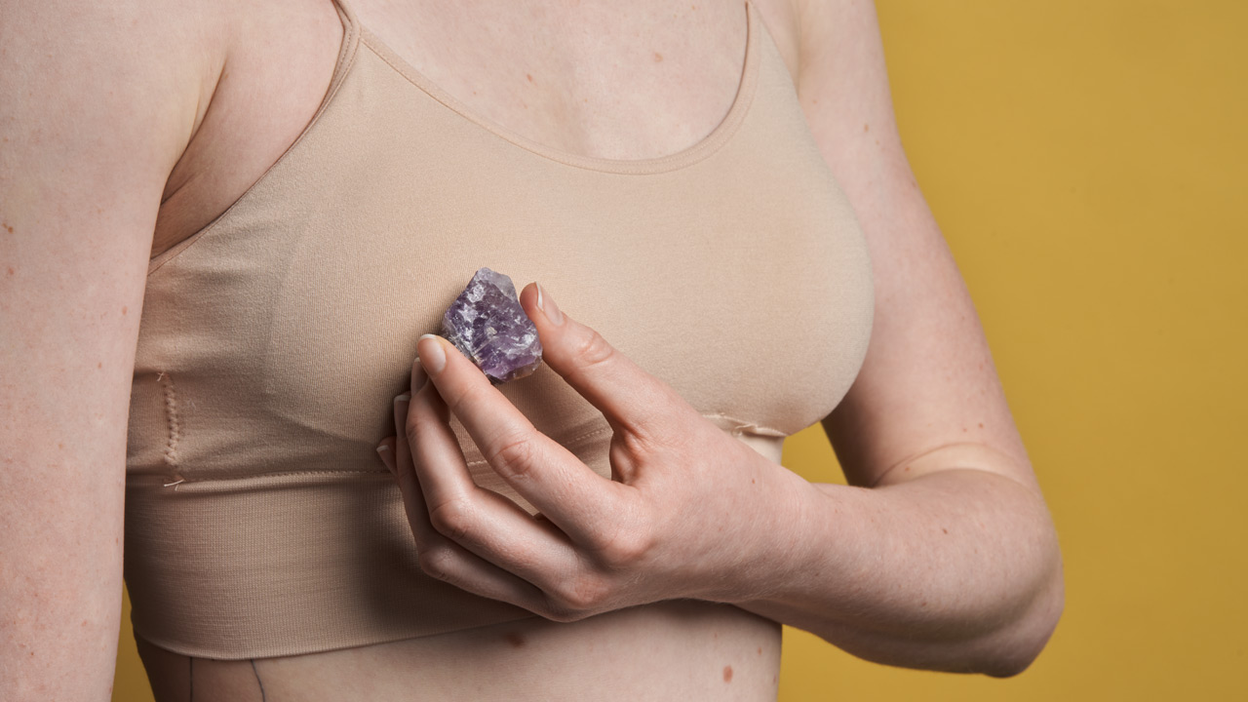 The Forearms
The forearms are full of sensitive nerve endings just begging for attention. Make small circular motions with your fingertips from the palm of your hand and all the way up to your elbow. Switch between how hard you press.
For some, it's wonderful with very light, almost imperceptible strokes, while others want a firmer stroke. You will quickly discover this if you slide your fingers up and down your arm at a slow pace.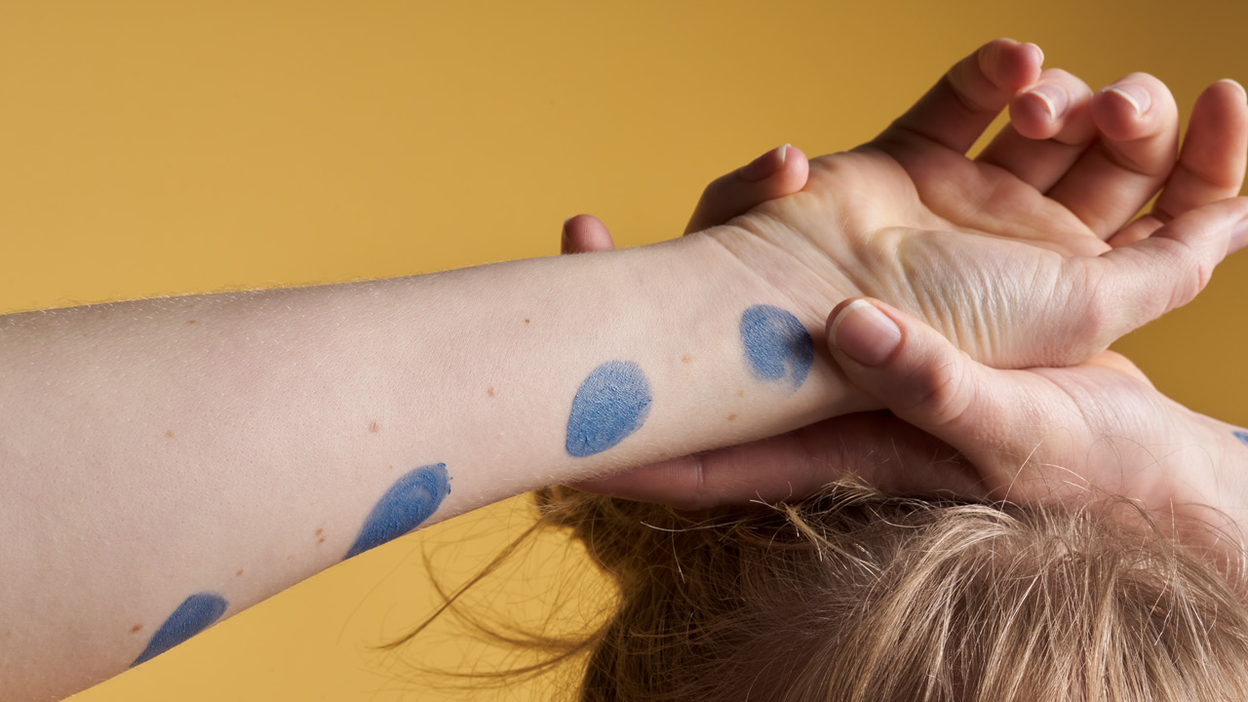 The Hands
Place the thumb of one hand in the palm of the other. Make circular motions with the other fingers on the back of your hand before switching around and using your thumb to make circular motions in your palm.
You can also put a finger in your mouth and explore parts or all of your hand with your tongue.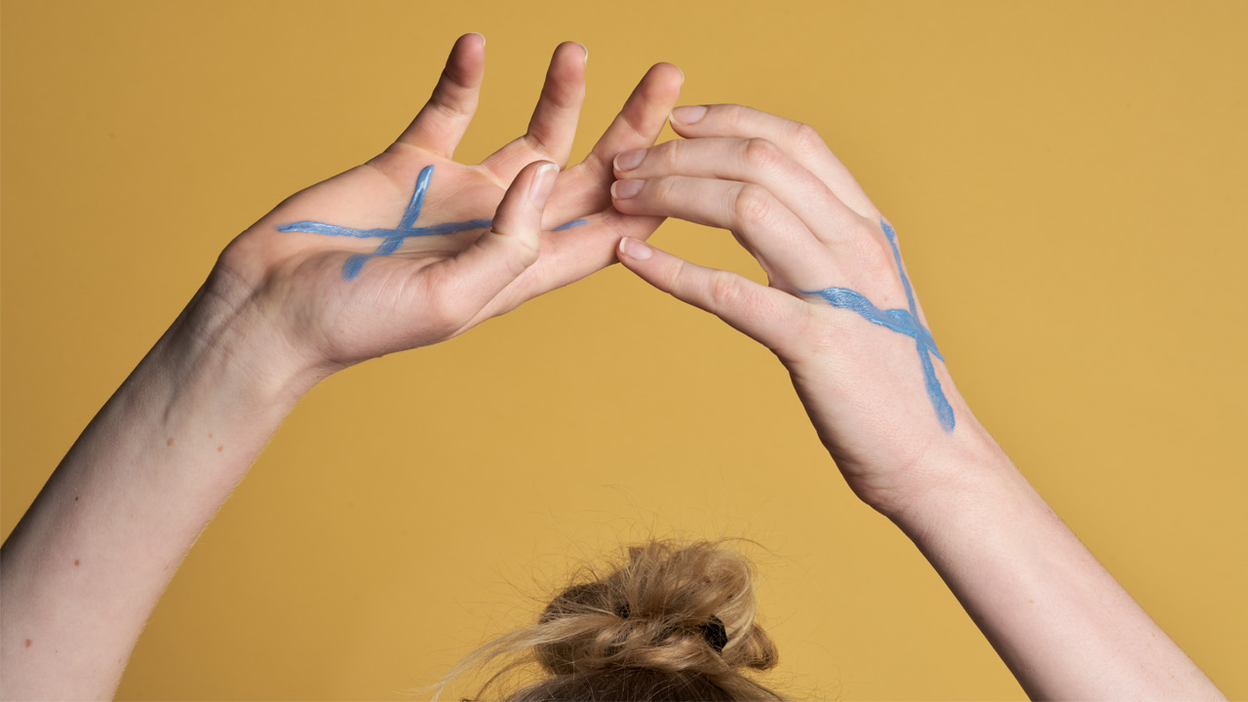 The Back/Spine
The back is one of the body's largest erogenous zones, but it can be difficult to reach yourself. It's a good idea to get to know this part of the body with a partner.
Use your hands to work your way all the way from the neck down to the butt. If you include some massage oil, you'll get the best experience without bumps on the road.
You can also use your tongue to find the best areas. Stop and breathe on an area you just made wet. The contrast between the warm tongue and the cold breath creates a wonderful, sensual dynamic.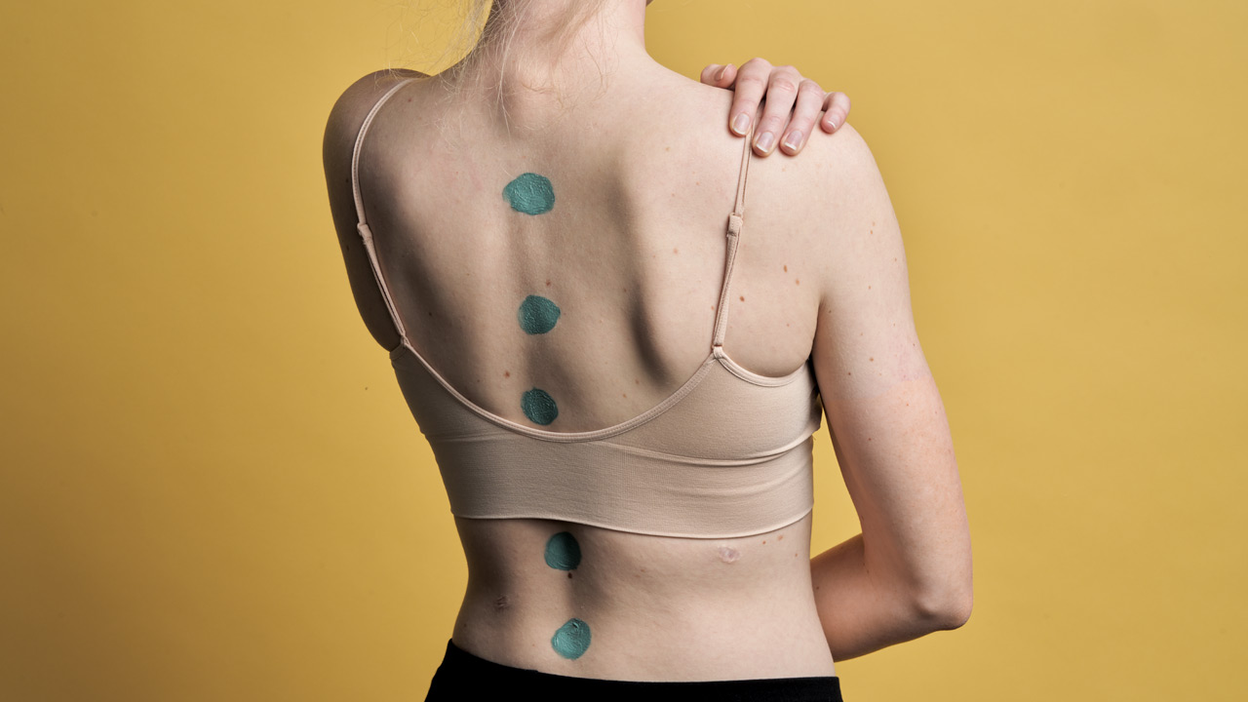 The Stomach and Navel
Start with a flat hand and use it to stroke upwards and downwards on your stomach. Find out where it feels best and focus on that area.
Use your whole hand to squeeze a little, use your fingertips to tickle, and switch between firm and soft caresses.
Your navel may be an area on your body that you don't think about very much, but just try to examine it anyway. Let your finger run in circles around it, let your fingertip rest, and see if it does anything special for you.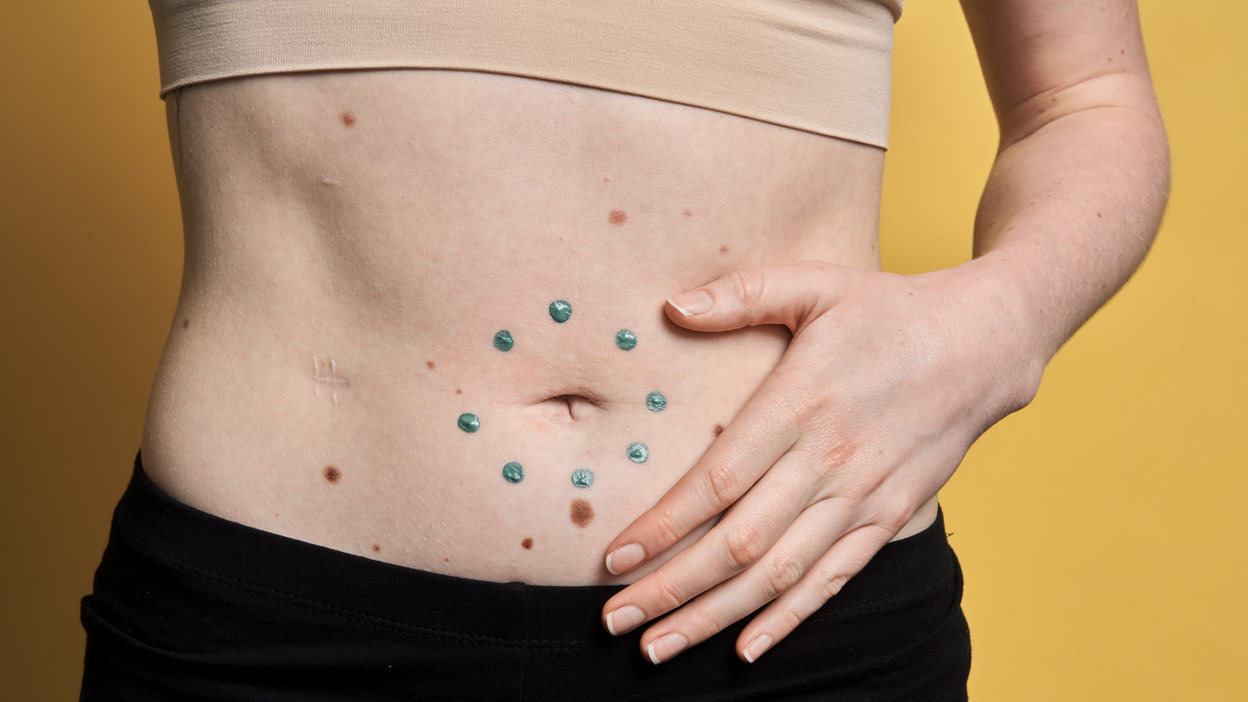 The Perineum
Regardless of gender, the perineum is often very sensitive and an area that is easily forgotten.
Let your focus shift from your genitals and anus to the soft area right in between.
Start with a single finger that examines the area. You can stroke, press, or pull a little until you know which technique makes you completely weak in the knees. Here you can also add a lubricant to reduce friction.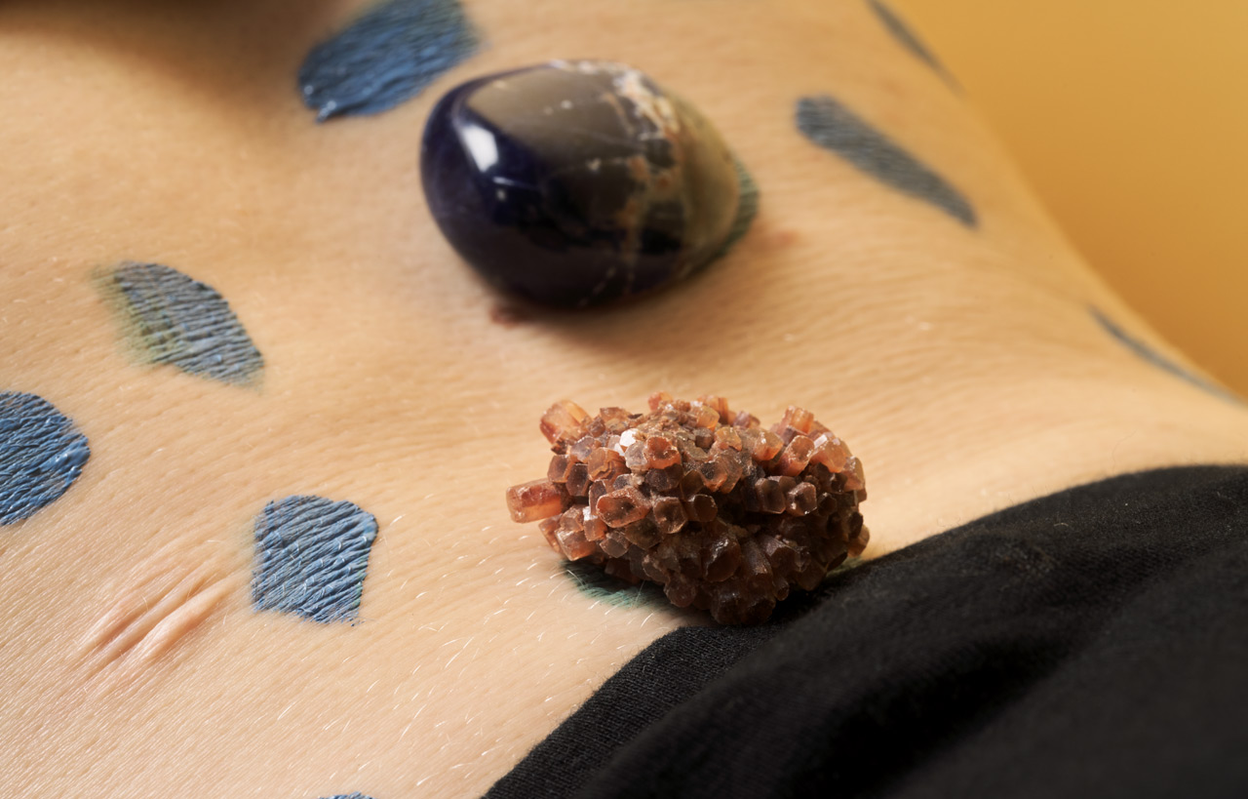 The Inner Thigh
Start with delicate strokes, and slowly build up with more forceful motions where you grab the thigh muscles. The muscles are particularly susceptible to sexual touch because they have contact with the nerves in the abdomen via the attachment in the groin.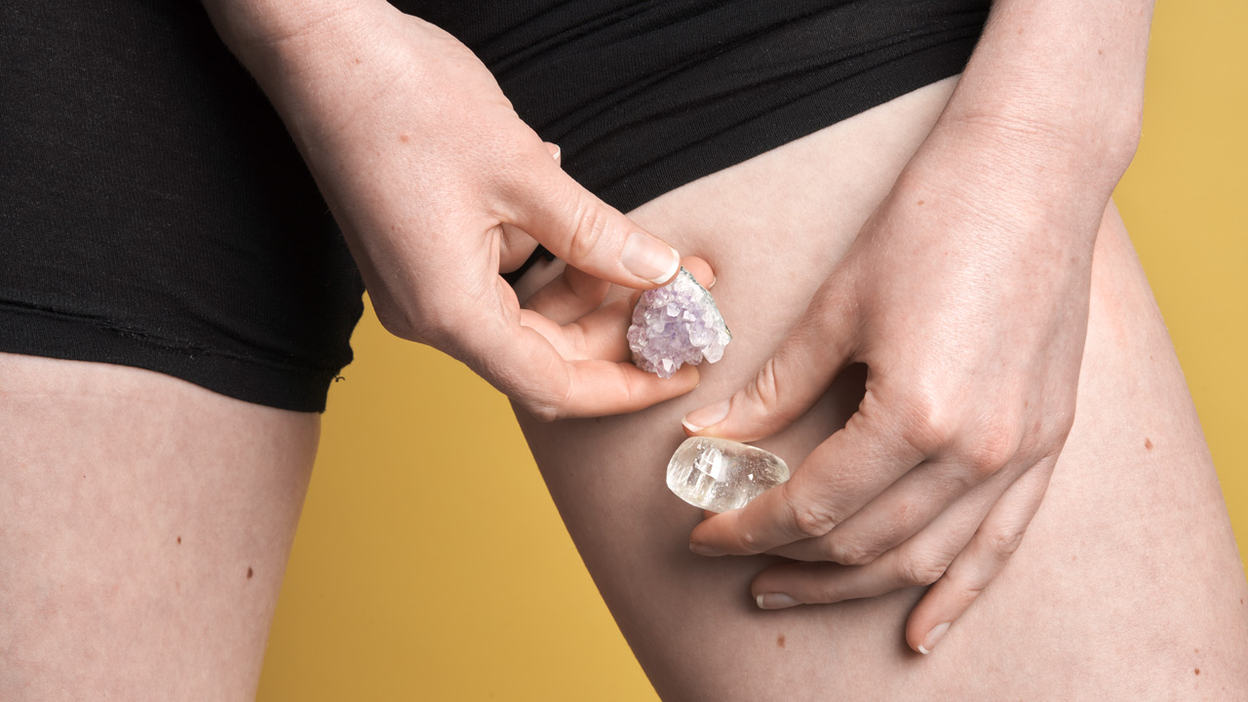 The Butt Cheeks
Let one hand stroke across your butt, let it rest somewhere, grab just below the cheeks. You can even slap it a little if you want something other than a gentle touch.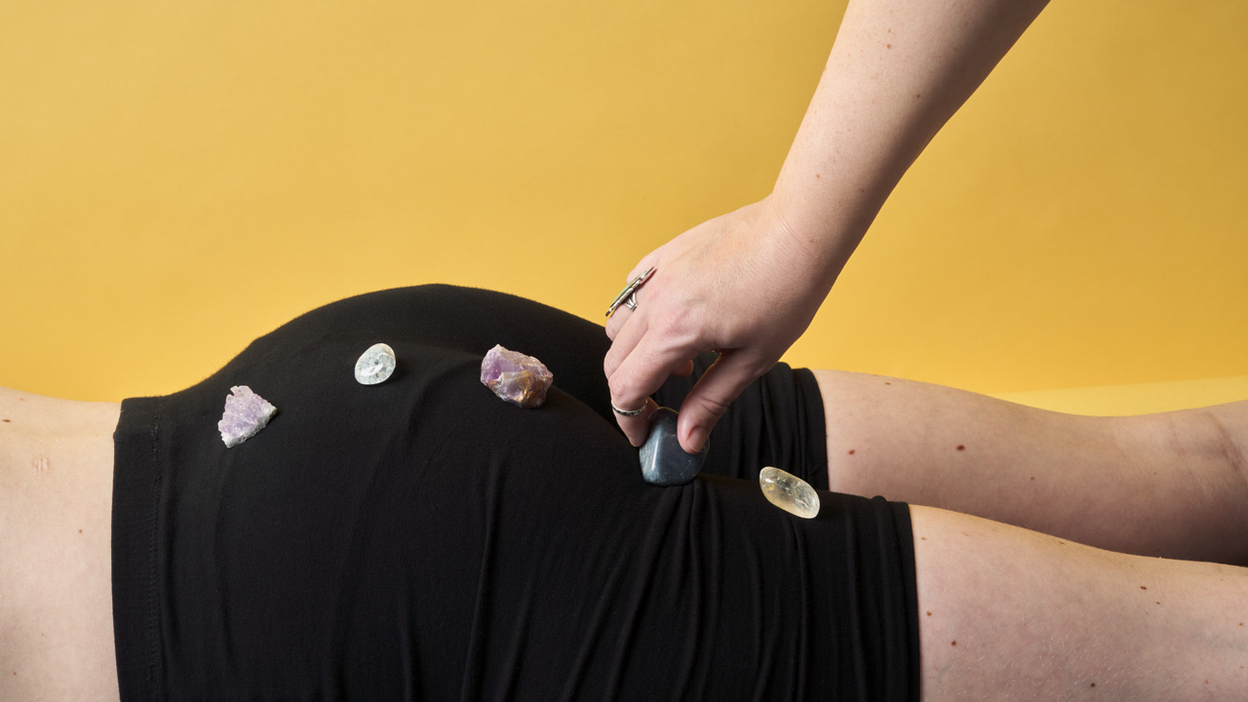 The Knee Joints
Perhaps the most overlooked erogenous zone. The backs of the knees have thin, soft, and sensitive skin - they almost beg to be caressed. It feels best if the legs are fully extended so a wider surface can be touched.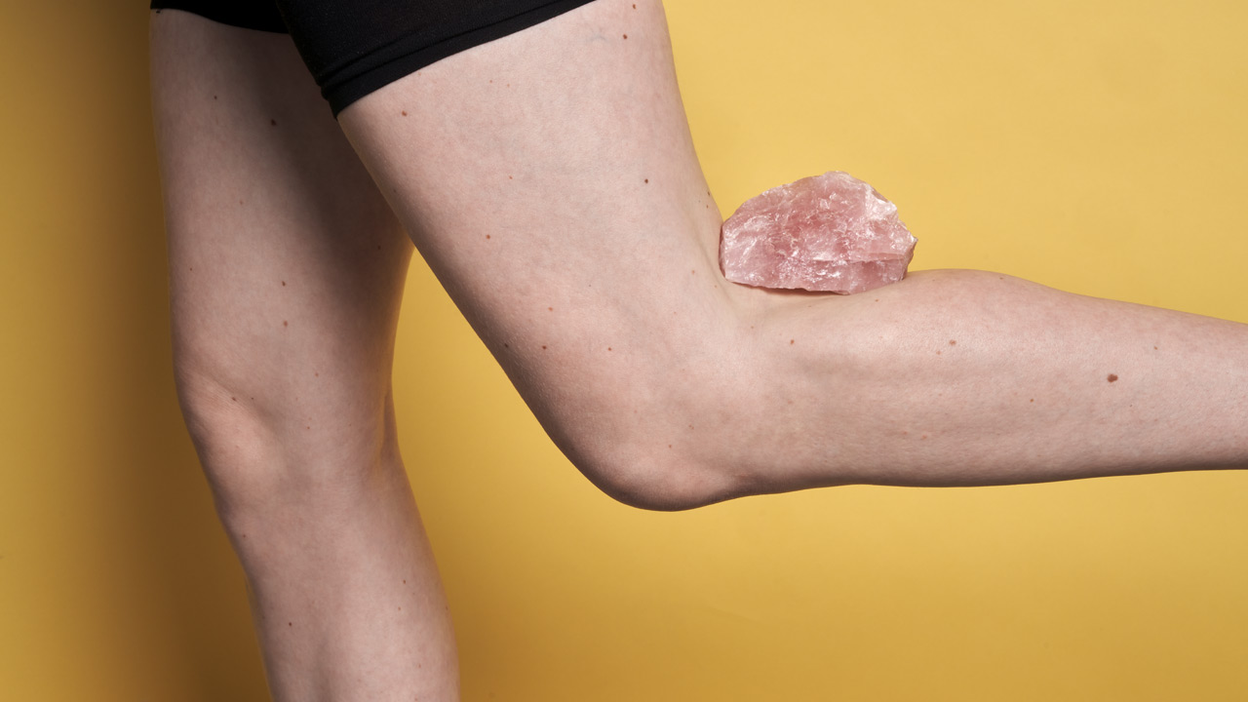 The Achilles Tendons
A very sensitive place when you caress all the way from the heel and on both sides of the Achilles tendon and up to the calf—and then back again.
The Toes
One of those areas that you probably already have an opinion about. However, they can still contribute something nice when you caress yourself.
Start by stroking the toes, squeeze a little bit, and rub between them. Move your hand under the sole of your foot and use your thumb to press in different areas.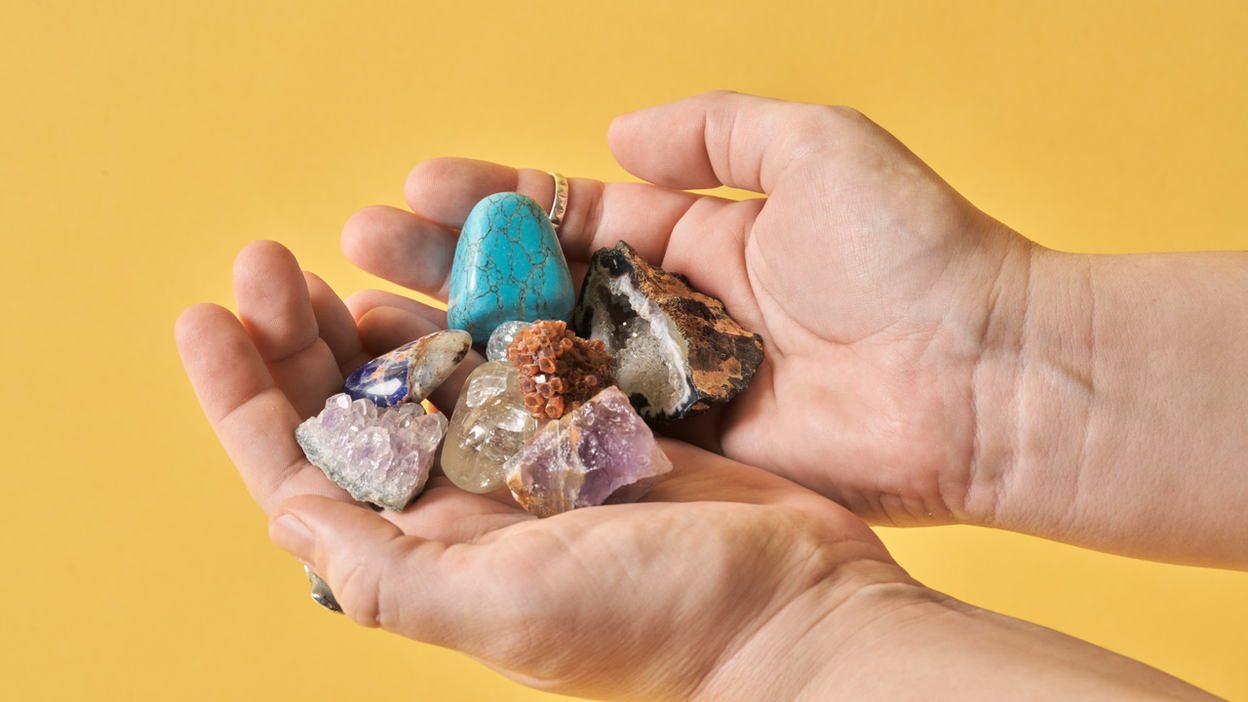 Body Hair
Whether you have a lot or a little body hair, it can feel really nice to have your hair stroked.
For example, start with the hairs under the arms, where you can also try to pull a little bit and fiddle with it.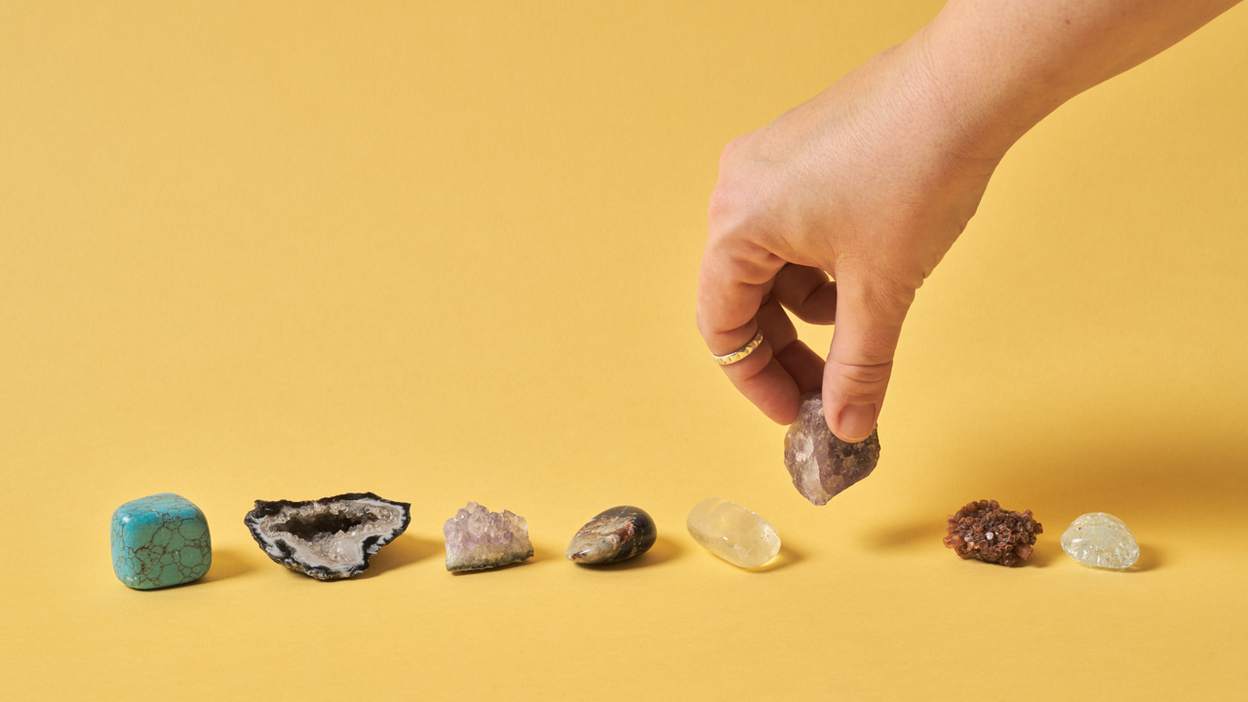 Your Body is Ready
Once you've been through your whole body, you've hopefully found several different areas where you think it's nice to be touched.
It may be that you've also discovered how you would like to be touched in the different areas.
And that's exactly what I wanted with this post: for you to get to know your body.
This means that the next time you are with a partner, you already know your favourite areas on the body and can more easily guide your partner in how to caress you.
It may even be that you discover new favourite areas together. With a partner, things can suddenly feel much better or different, and you should certainly explore that.
Enjoy!
Related blog posts