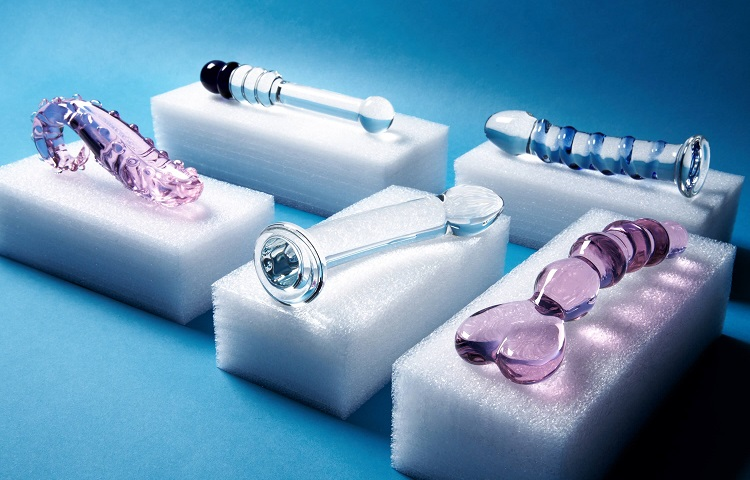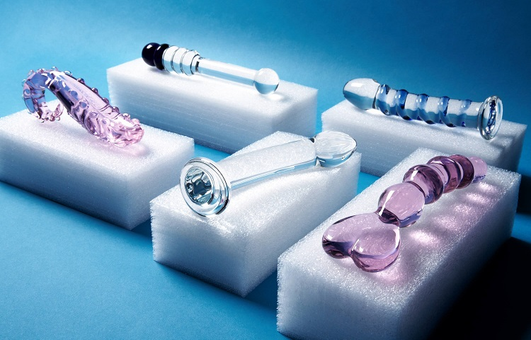 Glass Dildos – The Ultimate Guide
If you're a fan of dildos, then you should definitely try a glass dildo!
The firmness, the spectacular designs, the cool surface which quickly adapts to your body temperature - these are all unique experiences you won't want to miss out on.
What's more, your glass dildo will last for years and years if kept well; a lifetime, in fact, as the tempered glass is both solid and durable.
In this blog post, we will take you through everything you need to know about glass dildos, answering questions like "What type is best suited for me?", "How does the price compare to the price of regular dildos?", and of course, "Are they safe to use?" (spoiler alert: they absolutely are!).
We'll also consider the benefits of choosing a glass dildo before we reveal our own favourites.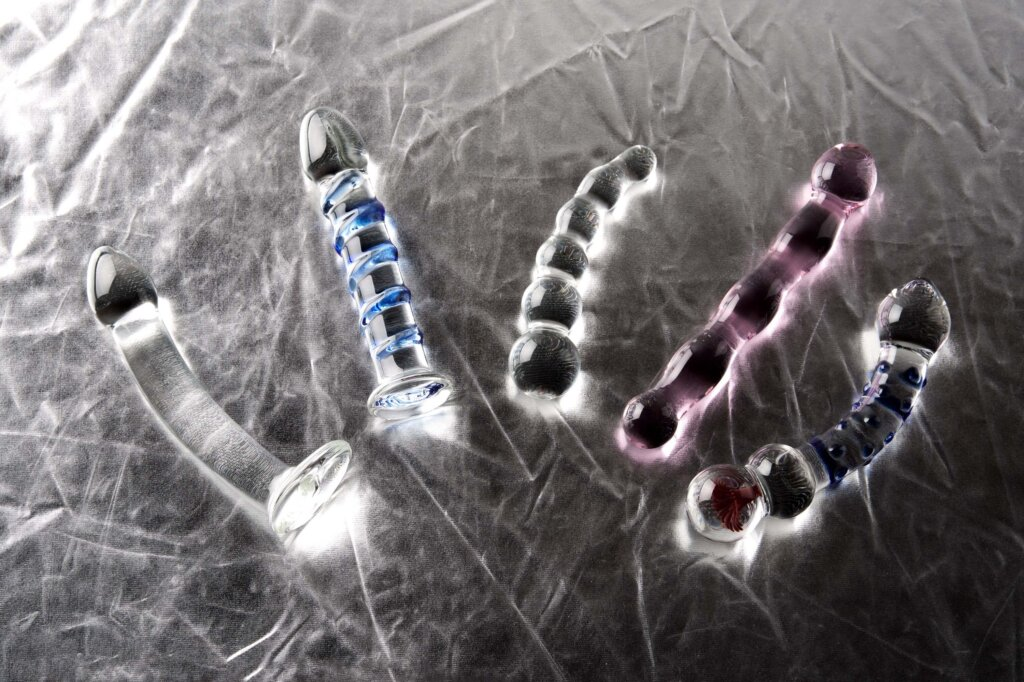 What is a Glass Dildo?
As the name suggests, a glass dildo is a dildo made out of glass. The solid material means it is both strong and durable, making it almost impossible to break into pieces.
You might be thinking that glass is an odd choice of material for a dildo, but bear with us, as we've got some pretty convincing reasons as to why a glass dildo should absolutely be included in your collection!
Why Choose a Glass Dildo
If you're still wondering how the words glass and dildo could possibly be a good match, take a look at our list of good reasons below. Trust us, this is absolutely a combination that works.
By the time you reach the end, things will no doubt make more sense and you'll be a bit more curious to learn how they work – and we'll get to that in the next section. But first let us present you with six good reasons to choose a glass dildo:
1. They are firm and hard
It's their solid nature that makes glass dildos ideal for penetration that will feel harder and firmer than normal. The material does not bend, and its stiffness makes it easier to reach those areas calling out for attention. Glass dildos are ideal for massaging the G-spot or P-spot as their firmness helps them to hit the right mark.
2. They can be used vaginally or anally
No matter what you're in the mood for, glass dildos can be used both vaginally and anally. If you want to experience the intense stimulation of a super firm dildo awakening the nerve endings in your anus, be sure to choose a model which features some kind of stopper, such as a distinct base or a broad handle.
3. They look amazing
If you've ever seen a glass dildo before, then you'll know they are absolutely gorgeous! Some glass dildos are a single colour, others are patterned and some are made of multiple parts fused together, providing both visual stimulation and extra enjoyment from its ribs or shapes as you use it.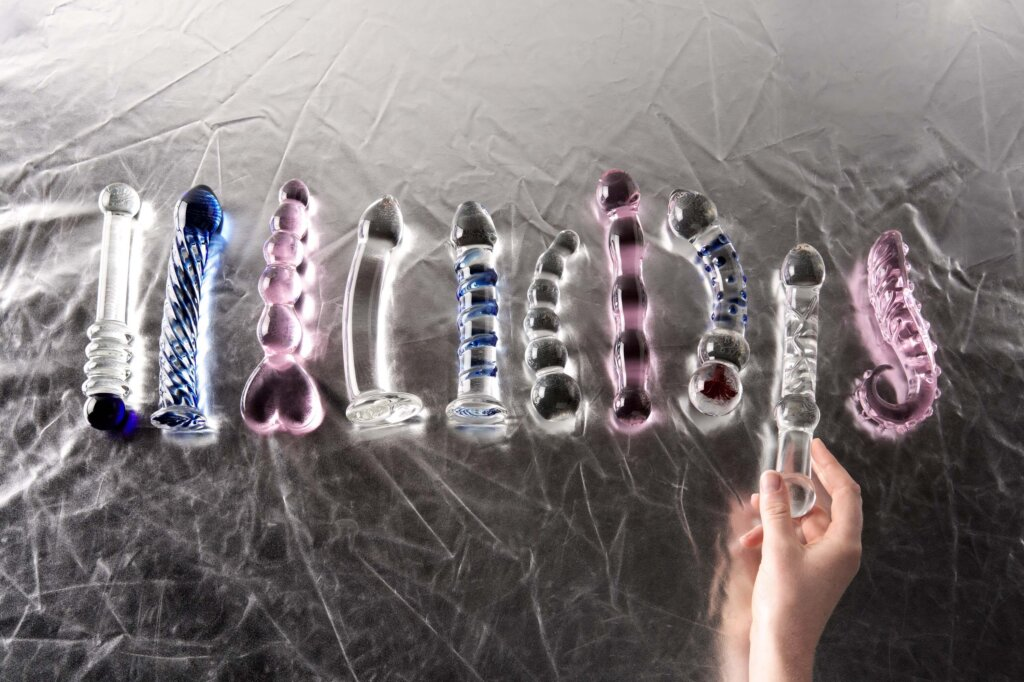 4. Perfect for playing with temperature
Glass dildos are great for playing with temperature, much like products made from steel or from metal. Immerse your glass dildo in warm or cold water and let it sit for a minute as it cools down or heats up. Before use, test the temperature on your inner arm in the interest of safety. Temperature play heightens the sensual stimulation, so enjoy yourself!
5. Easy to clean
Glass dildos are easy to clean. Simply rinse in warm water and use a mild detergent or sex toy cleaner to get it nice and clean in next to no time. What's more, they are hypoallergenic so you can use them even if you have sensitive skin.
6. Can last a lifetime
If you take good care of your glass dildo, it'll be a friend for life. Be sure to store it in the protective cloth pouch or box it comes in. Be careful not to drop it and if you do, then we recommend replacing it with a new one. Even if there is no visible damage to the product, impact can cause an invisible crack to form.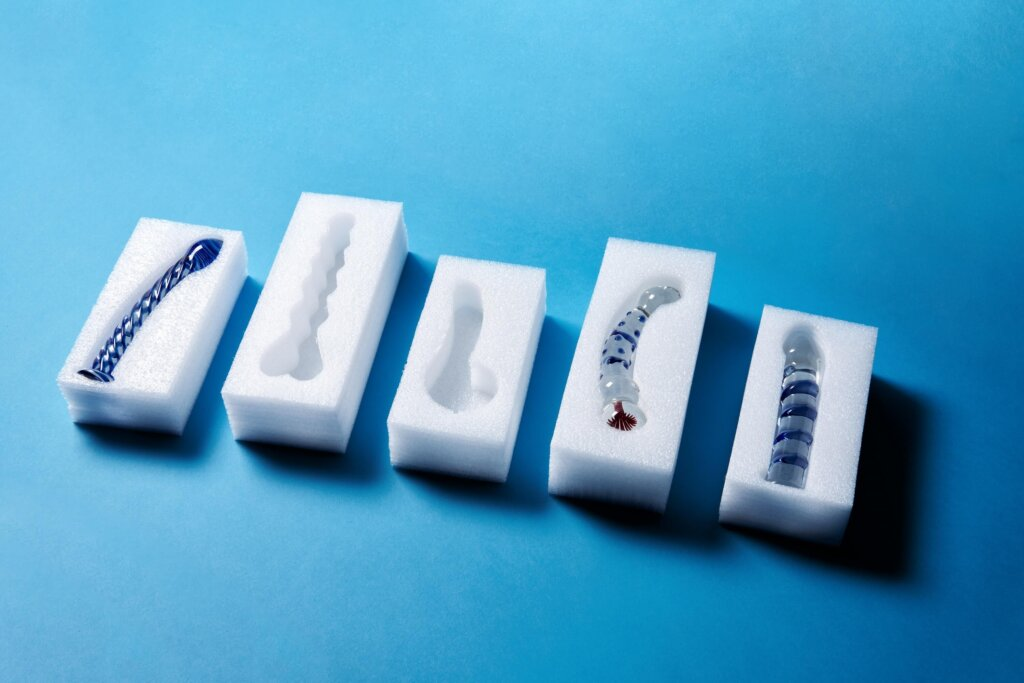 How to Use a Glass Dildo
When using this type of sex toy for the first time, we recommend taking your time to get a sense for what it can do and how it feels to use.
The sensation will change the more aroused you get, and the more your body temperature warms the glass dildo. Below we have put together a handy list of the most important things to consider for an enjoyable experience.
Choose the right model
Naturally it's important to choose a glass dildo that will meet your needs. Do you want to use it to pamper your G-spot? Would you like one that's long and slim? Are you going to use it anally? Further down in this post, we have shared our recommendations so you have an overview of the options before choosing.
Warm up
Glass dildos are firmer and harder than ordinary dildos, which means it's important that you are turned on before inserting it. Caress yourself, your nipples, stroke your genitals and make sure you're feeling ready before you insert the glass dildo.
Internal stimulation
If you like firm stimulation, then you'll like glass dildos. Once inserted, you can twist it, tilt it or thrust it back and forth. With steady movements and a firm grip, you'll have no trouble delivering stimulation to all the right spots.
Gentle thrusts
You don't need to thrust deeply to get the most out of your nerve endings. In fact, most nerve endings are found in the first third of the vagina and the outer part of the anus. So start with gentle strokes as you warm up and develop a lust for more.
Lube
Glass dildos produce less friction than models made from silicone, for example. This means they are easier to slide in and out. Combined with your favourite lube, whether it be water-, silicone- or oil-based, your glass dildo will glide back and forth like a true charm.
Massage
Glass dildos can be used for more than just masturbation and actually work great for giving a body massage. Discover how different temperatures provide external stimulation as you caress your partner's body or your own. Move the firm, smooth surface over the skin and note how it stimulates the nerve endings. Combine with some massage oil for a superior experience.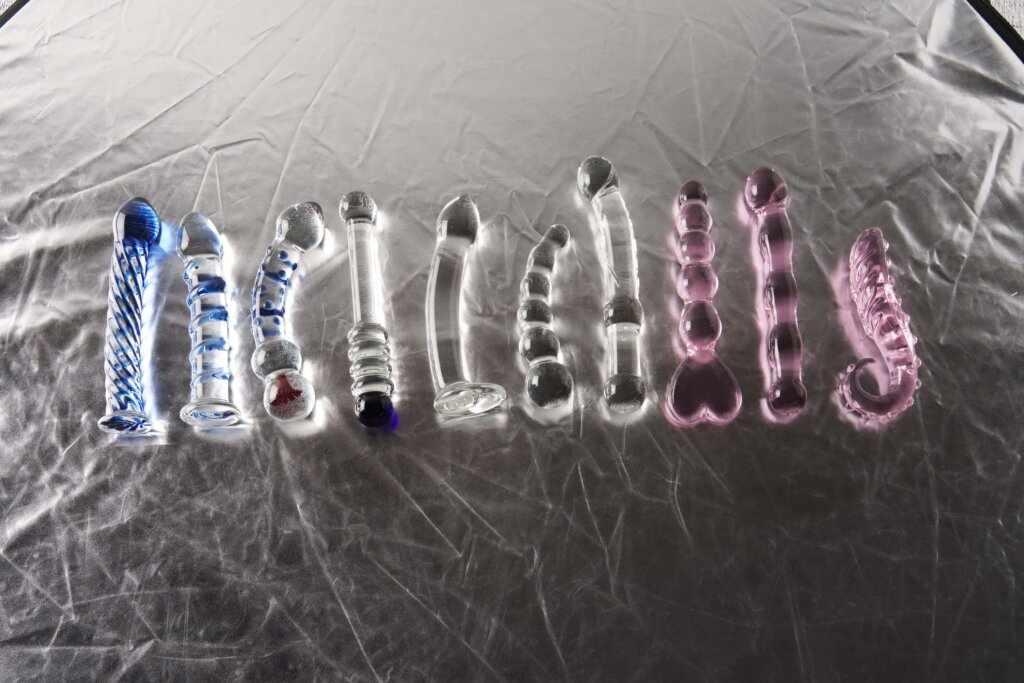 The biggest brands in glass dildos
Starting to get excited by the idea of a glass dildo? Then you'll need to know which brands to go for. Below is our round-up of the two biggest brands in the world of glass dildos.
Icicles
If you want nice colours and creative designs, then take a look at Icicles' products. They promise both playful ideas and stimulating sensations as their dildos often feature ridges, grooves or curves in their design.
Sinful
If you like to keep things simple and classic, then you should check out our own brand here at Sinful. We have designed some simple yet solid products to help you on your quest for orgasmic pleasure. All of our glass products are handmade, which means you get a one-of-a-kind and luxurious product.
Now that you're familiar with the top brands, it's time to look at some specific products. Which is the one for you?
The Best Glass Dildos
In order to help you pick out the best glass dildo, we have selected our four favourites for closer inspection.
Icicles No. 5
This dildo is made from hand-blown glass and features a blue spiral wrapping around a clear shaft. The spiral provides ribbed resistance for extra stimulation with each stroke. What's more, the slightly bent shaft makes it easier to reach the G-spot or P-spot.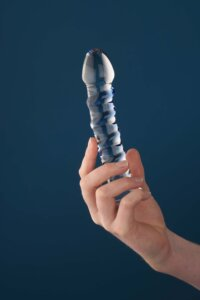 Sinful Groove
This curved model is made up of spheres in different sizes with noticeable grooves in between for sumptuous stimulation. The curved shaft makes the dildo easy to angle up and down as you hunt for that G-spot.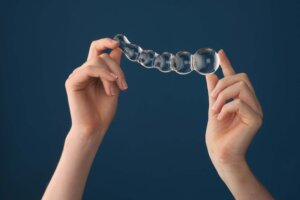 Icicles No. 18
This is a particularly ornate model – both in terms of appearance but also stimulation. The shaft comes adorned with nodules and features a double-sphere at one end and a single-sphere at the other. Naturally the entire shaft is bent, making your P-spot or G-spot easier to locate and lavish.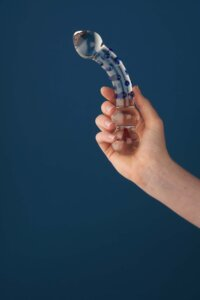 Sinful Curvy
A classy and simple model with a completely clear shaft and distinct head for massaging the G-spot or P-spot. A stopper at the base provides good grip and helps make sure that the dildo remains right where you want it to be.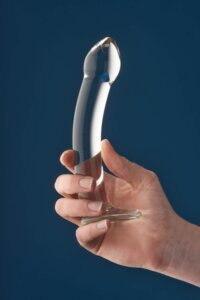 Lubricant for Glass Dildos
We briefly touched on this already, but it's worth repeating: you can use all types of lubricant with your glass dildo.
But exactly which type you should pick will depend on where you want to enjoy your dildo.
If you're heading for the bath, use a silicone-based lube and be sure to lubricate your glass dildo well.
Enjoy the excellent lubricity and the fact that silicone lube neither dries out nor washes away in water.
When you are ready to pack your glass dildo away, simply use a drop of soap to remove the lube.
In other scenarios not involving water or products made from silicone, the best choice is to pick a water-based lube.
It is easy to apply and dries in by itself.
Plus you can safely use it together with both condoms and sex toys made from any material.
Last but not least, you also have the option to use some oil.
All the best massages start with a healthy dose of oil, and the compatibility of this liquid with glass means your massage can confidently turn more intimate if that's where your urges lead.
As with silicone lube, be sure to avoid mixing oil with condoms or sex toys made from any material other than metal or glass.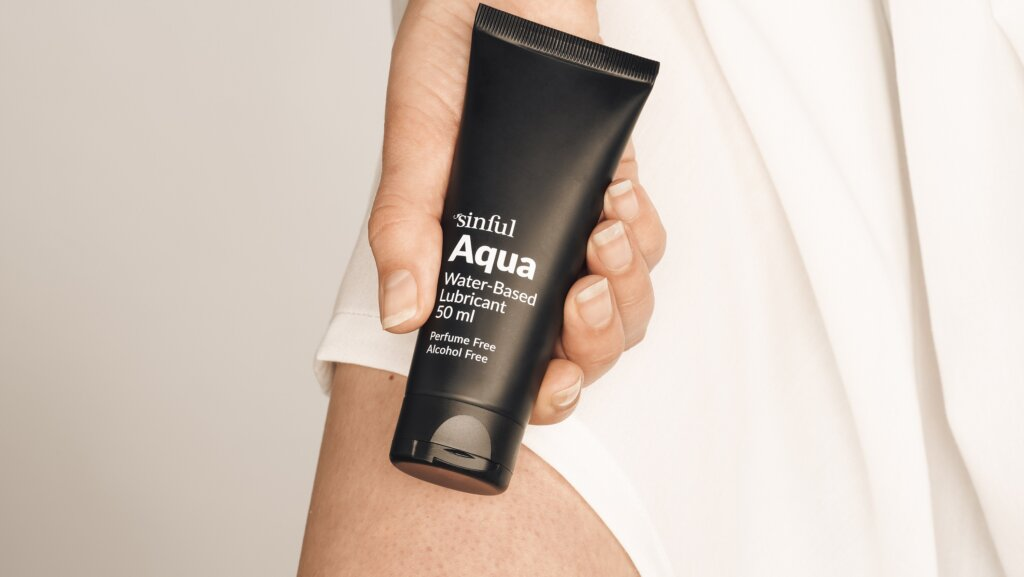 FAQs
The time has come to wrap things up with some of the most frequently asked questions about glass dildos:
What different types of glass dildos are there?
Broadly speaking there are two different types: the ornate and the simple. Ones with different colours and details and those which are clear and largely free from embellishments. You will find both types under the category of glass dildos.
How do I find the best model for me?
The best way to do this is to know your needs. Do you enjoy a lot of different details and thus different forms of stimulation, or do you prefer to keep things simple?
Are they safe to use?
Absolutely! The glass has been tempered and will only shatter if you drop your dildo on a hard surface. That said, even if your dildo doesn't shatter, you should stop using it after a drop or impact just in case any internal cracking may have occurred.
How do the prices compare to regular dildos?
Glass dildos usually fall into the £21.99-£59.99 price bracket. Given that glass dildos do not come with any added features, such as vibrations, this may seem pretty pricey. But on the flip side, so long as you take good care of your glass dildo, it will last you for life.
Now that we've shared with you pretty much all there is to know about glass dildos, all that remains is to say: enjoy!