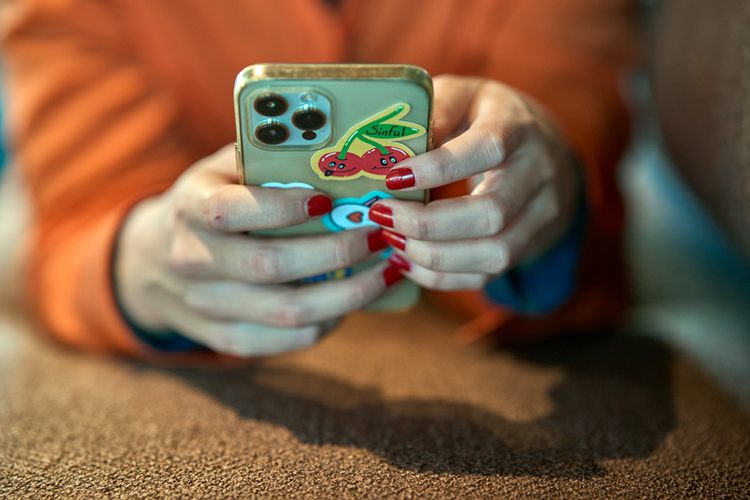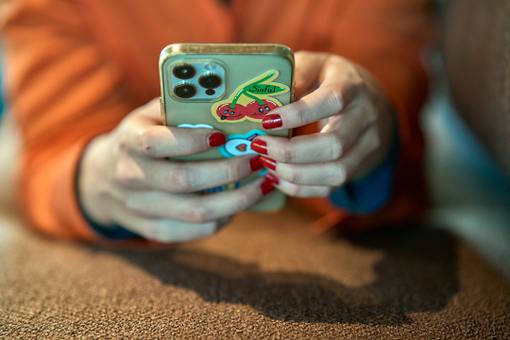 How to Become Good at Sexting
Intimacy with your partner is one of the most important elements when it comes to creating a healthy and well-functioning relationship. It usually comes in the form of physical contact, such as caresses or romantic glances. But what do you do when you are not physically together and cannot touch each other?
The perfect solution in these situations is sexting.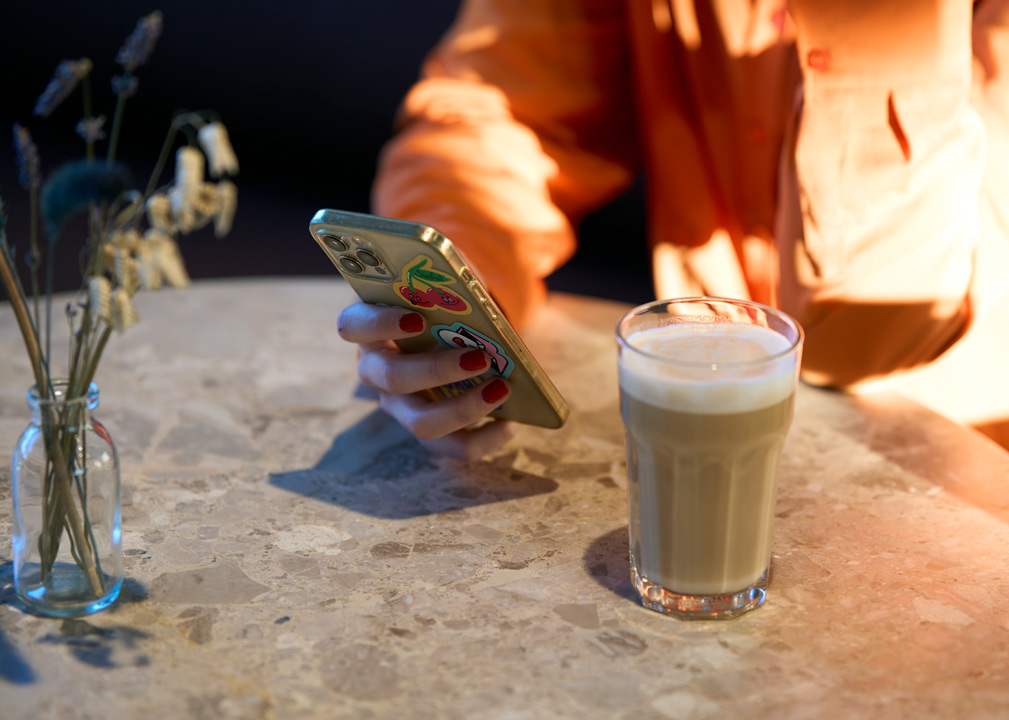 What is Sexting?
If you are not already familiar with the phenomenon of sexting, the time has come for you to find out.
The term sexting is made up of the two words "sex" and "texting". This means that erotic content is sent via electronic devices. It can, for example, be from your smartphone, computer or tablet.
After the breakthrough of the mobile phone in the early 2000s, the text message was clearly the preferred, and perhaps only, tool for sexting. Today, there are many more options in the form of various apps. This means that you have an abundance of communication paths to choose from when you begin the exchange of naughty messages.
The various apps for sexting also create the basis for several options. Not only can you send naughty messages in the form of text, but also by using photos, videos, GIFs, sound clips and much more.
With the technological advances, it has become a lot more fun and easier to sext with your partner or flirt.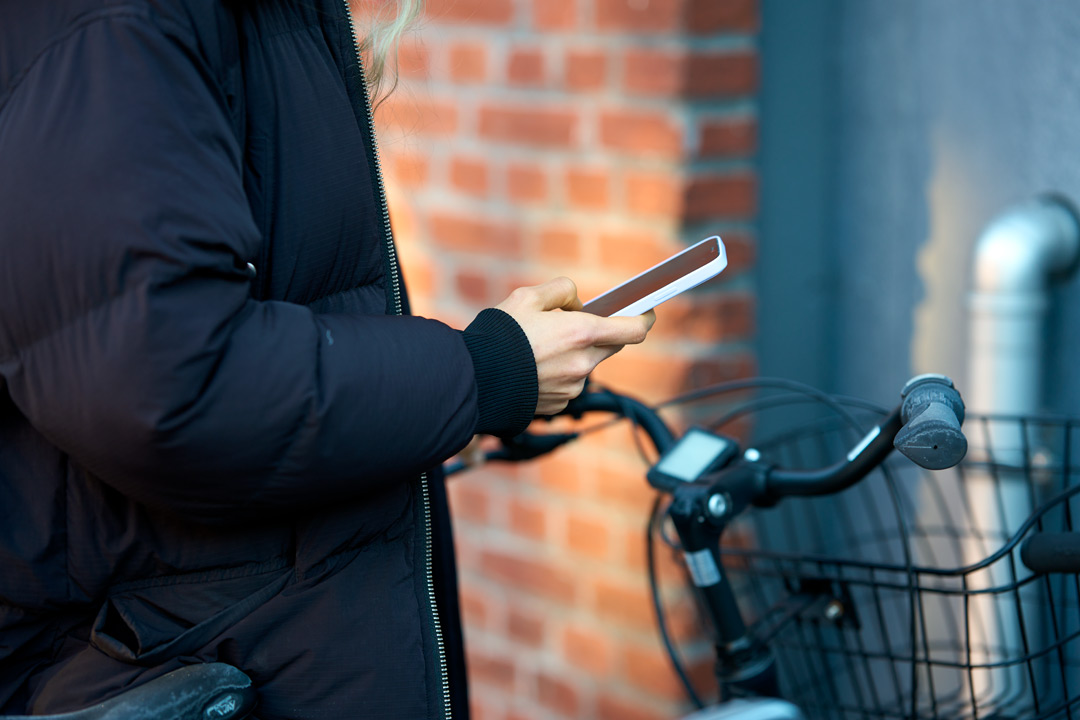 Why We Sext Nonstop
Although sexting is not a completely new phenomenon, it still takes up a lot of time in the daily lives of both couples and singles. It's becoming more and more common thanks to the rapid development of communication tools.
Sexting is often seen as a tool used by people who do not have the opportunity to see each other physically. It is certainly also a great help in such situations, but it can actually do much more than that. It has become a separate form of sexual communication that everyone can use to explore boundaries and show love, even if you see each other daily.
Because communication through electronic devices takes up a lot of time in the contemporary world, it has become quite natural to use it for loving and sexual methods of communication as well. You can actually go so far as to say that sexting has evolved to be its very own love language.
Sexting has been particularly important during the Covid-19 pandemic. When the possibility of physical contact is limited, contact is needed in other ways. Here, sexting is a really good alternative, which helps create and maintain closeness and intimacy even from far away.
Now you know why sexting is so good, but how do you get started? If this is something you want to try with a partner or a flirt, we are ready to help you. We have put together six tips that you can use to become an expert in naughty conversations.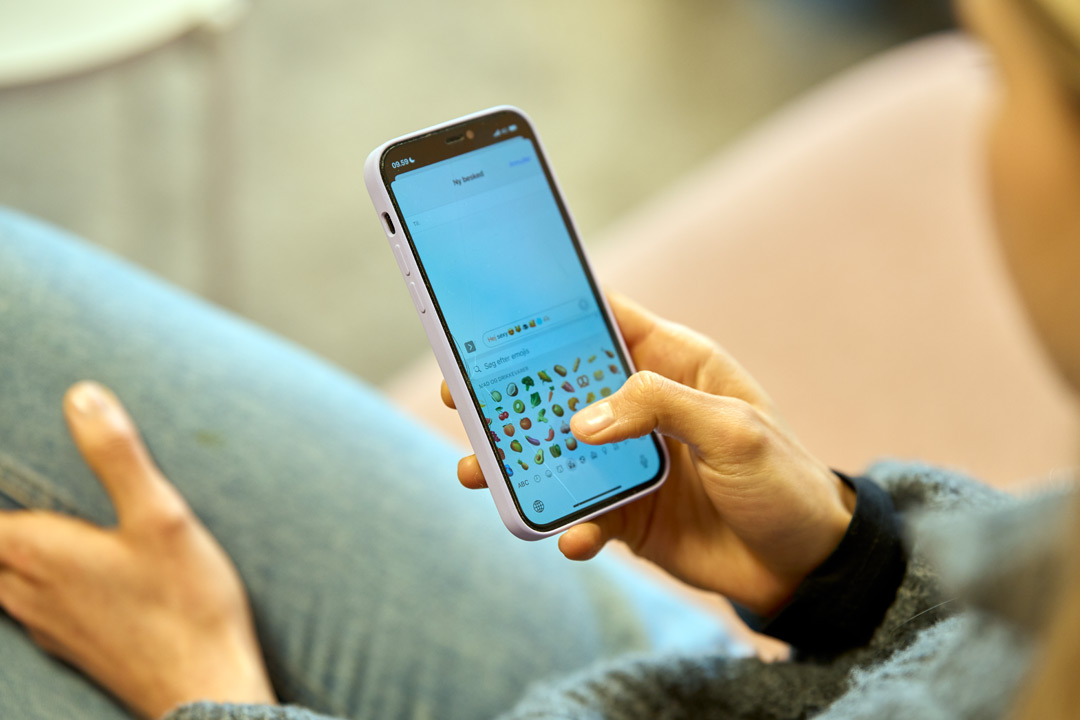 6 Tips for Sexting
It can be a little difficult to get started with sexting if you haven't tried it before. But with some help and inspiration from our six tips below, you'll be a super-sexter in no time.
1: Start slow
If you are not used to sexting, it is a good idea to start out slow. In general, it can be difficult to go from 0 to 100, so it is important that you take note of what you are ready for.
It can be something as simple as "You look beautiful today" or "I would like to kiss you right now".
When you start out slowly, it is also easier to "read" the other person. It may be that they are not quite ready for sexting or are not in the mood for it at the moment. So it is reassuring for both parties if you test the waters before jumping all the way out in the deep end.
2: A picture says more than a thousand words
Although the heading here indicates that you should send a lot of saucy pictures, that is not necessarily what we have in mind.
More specifically, you need to use pictorial descriptions when telling what your partner should do with you or vice versa. It makes it even easier for the recipient to imagine all the naughty situations you describe. That way, you are sure that they get deliciously hot and bothered.
Of course, you can also use real photos if you want to tease about what's in store. It is just very important that you feel safe and do not let yourself be pressured into something you do not want to do. An alternative might be to use GIFs with naughty visuals.
3: Make it naughtier with sex toys
Sex toys are not just for physical intercourse or individual masturbation. They're actually perfect for sexting when you want to make it all a little naughtier.
You can both use a sex toy to masturbate while you and your partner/flirt sext. You can text about the sex toy you're using and how you're using it. It creates a whole new and titillating dimension to the narratives.
If you want to make it even more interactive, you can actually also get sex toys that you can use together, even though you are far apart. It is incredibly hot knowing that you are stimulating each other while sexting.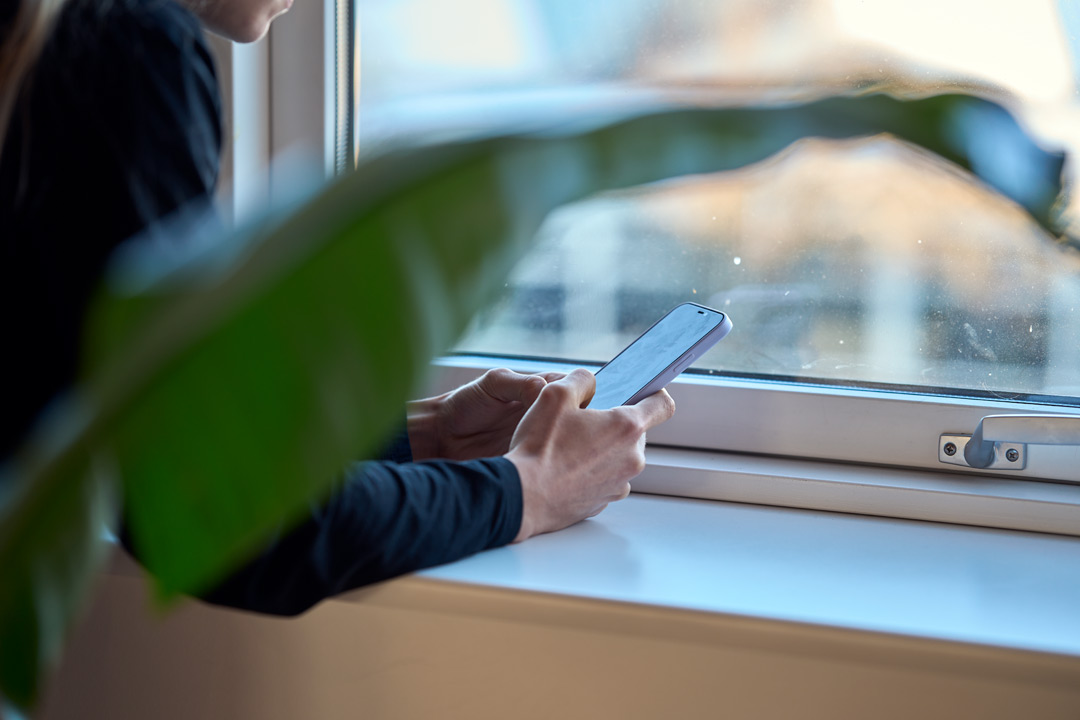 The best app-controlled sex toy for sexting 
Sexting becomes a lot more fun when you incorporate sex toys. In theory, all kinds of sex toys can be used, but if you really want to try something that fits the purpose, the app-controlled variants are your best friend. They are designed so you can use them together even if you are far apart. Here are 5 suggestions for star models that can be purchased at Sinful right now.
Lovense Lush 3
With their Lush products, Lovense has created some of the most acclaimed app-controlled vibrators. Their latest addition, 'Lovense Lush 3' is an improved version of its predecessor 'Lovense Lush 2'.
The new model has evolved especially in regards to the app technology, where it has become more efficient than ever and offers a fantastically stable connection.
The vibrator has a part that is inserted into the vagina and an expertly shaped "tail" that fits closely to your body to keep it firmly in place during use. This gives you free hands so you can continue the saucy texting in the meantime. With the easy handling and powerful vibrations, you are guaranteed an intense and unforgettable orgasm controlled by you and your partner.
Satisfyer Curvy 3+
Satisfyer's Curvy 3+ is a clitoral stimulator that can take your enjoyment to a whole new level with its effective pulsation technology. What makes the popular stimulator even better is that the included app features an abundance of options.
For instance, there are different pulsation patterns, stimulation timed to the rhythms of your favourite music and the option to make your own programs - and yes, it goes without saying that you can also let your partner take control, even if they are on the other side of the world.
Satisfyer Mono Flex Rabbit Vibrator
Once again, Satisfyer scores with a spectacular app-controlled product that you can use with your partner when you are sexting.
Mono Flex Rabbit Vibrator has the advantage that it can stimulate both your G-spot and your clitoris at the same time. The powerful vibrations can take your orgasm to completely new heights.
We-Vibe Moxie Panty Vibrator
We-Vibes app-controlled panty vibrator Moxie, is yet another good suggestion for how you can incorporate sex toys when you are sexting.
Again, the vibration can be controlled by a partner from far away, but it is especially smart because you can use it while you are on the go yourself. It can be placed in the panties and takes care of itself, while you have your hands free and can describe the pleasures your partner gives you when they control the vibrations.
Lovense Hush Butt Plug
Lovense Hush Butt Plug is for those who enjoy amazing anal stimulation. The plug is equipped with vibrations and can be controlled by your partner via an app.
This magnificent little item is available in different sizes so you can get the right size for your needs. Unlike the previous recommendations, which are primarily made for women, this treasure can be used by both genders, making it incredibly versatile.
4: Don't skimp on the compliments
There is nothing sexier than self-confidence, and so it's a really good idea to compliment your partner or flirt when you are sexting. 
Compliments can help boost your self-confidence, and it will also shine through when you send each other naughty messages. It can make both parties more confident with each other, making it easier to be more challenging and honest in your play.
Savour how much sexier you feel when your partner or flirt praises you, and be sure to return the favour.
5: Sprinkle a little humour on top
Sexting for beginners can easily seem very serious, which can become a bit daunting. So it may be a good idea to include some humour.
For example, you could write something along the lines of...
"You make me so horny and wet. I'd better sit on a towel so the chair doesn't get water damage ;)"
When writing with a humorous tone, it's a really good idea to use emojis.
If you are into being creative, you can think even more out of the box. For example, you can make a rhyme where you write about all the naughty things the recipient has to do to you.
6: Take care of yourself
While sexting can be hugely enjoyable and tantalising, it is also important that you take care of yourself. It is not always completely harmless if you are not aware of your own feelings and the person you are sharing your messages with.
One of the biggest disadvantages of sexting is that it can be difficult to set boundaries. Make it a habit to check how you feel so you do not let anyone pressure you into sharing something you are not ready for. It can affect you emotionally and, in the worst case, be shared with others who were not intended recipients.
So when it comes to sexting, it is important that you do it with someone you trust. That way, it can be an absolutely fantastic and rewarding experience that can bring you even closer to each other.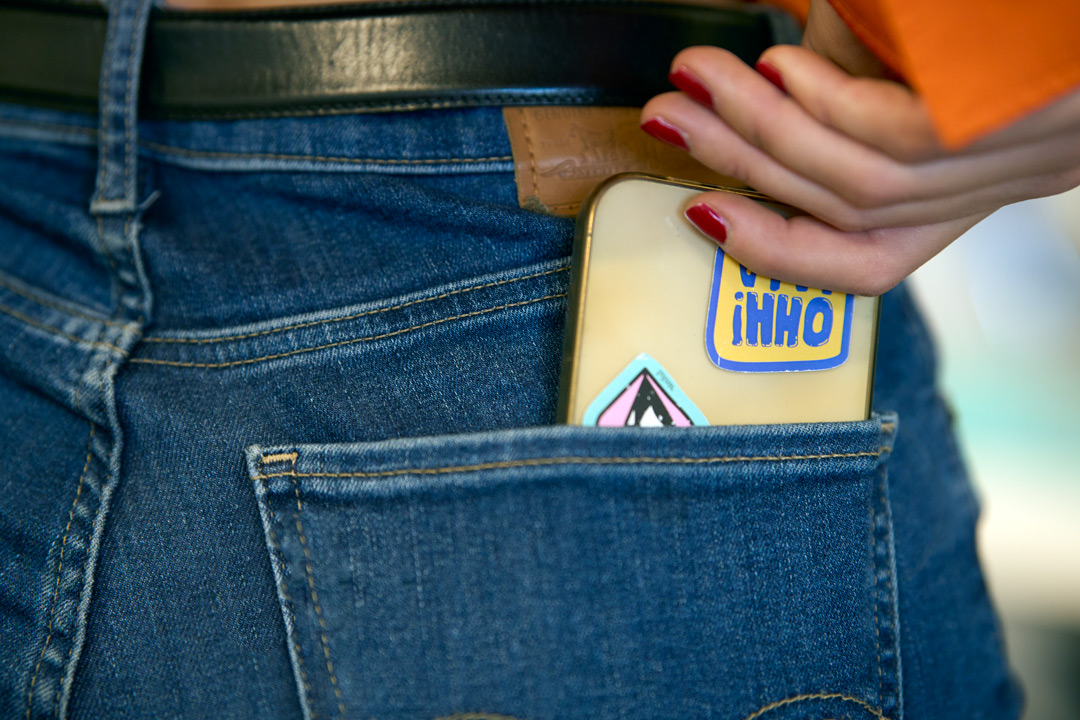 You are now an expert in sexting!
With the tips and tricks you have been given here, there is nothing that can stop you from getting started with sexting. If you have someone in mind who deserves a little love in writing, then there is nothing holding you back. 
Go out and share your newfound knowledge and expert insight with someone who deserves it!