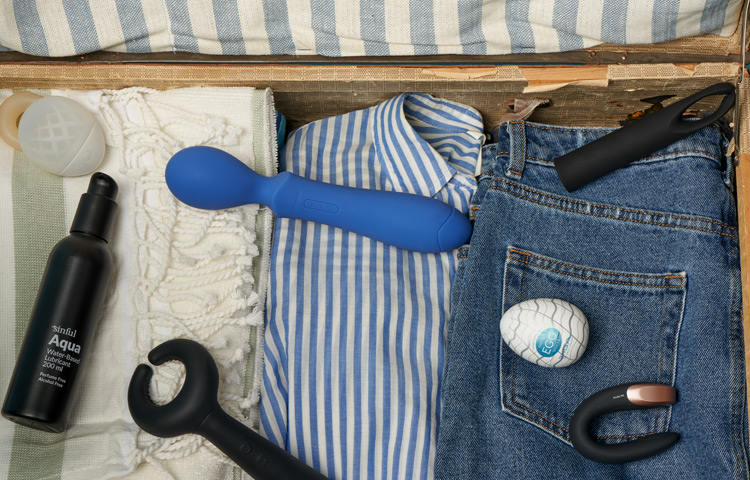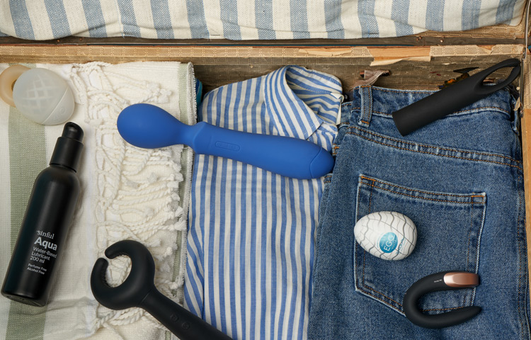 Our suggestions for the best sex toys to pack in your hand luggage
Ahh!!! Summer is upon us, and to many this means holiday time. The holiday is where we have the greatest opportunity to spend quality time together. It's where we can best relax and put focus on closeness and intimacy, without being disturbed by the many chores of everyday life.
Are you going on a summer holiday with your partner, and are you considering making the holiday extra naughty? Then sex toys can be a good way to spice up your play after a long and hot day in the sun's life-giving rays.
But before you pack, there are a few things that are good to keep in mind when choosing suitcase-friendly sex toys. At least if you want to reduce the risk of being stopped at airport security and avoid taking up too much space.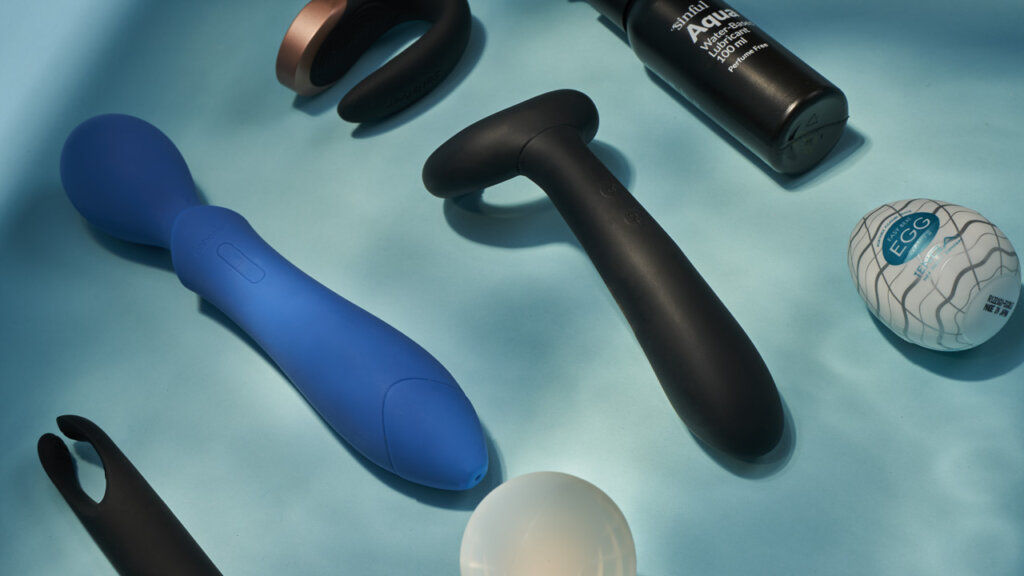 6 Tips for choosing suitcase-friendly sex toys for your hand luggage
There are definitely other things you'd rather spend your time on than show off and discuss your sex toys with airport security staff while hundreds of other travelers wait behind you in the queue. 
But sex toys have actually become much more mainstream in recent years, and security staff at most major airports have gradually been trained to recognise them.
However, there aren't really any specific guidelines for what kind of sex toys you can bring with you on a flight. It's up to the security staff at the checkpoint to decide what they think poses a threat to passengers and aviation safety.
But there are some rules you need to keep in mind, especially if you're only bringing hand luggage.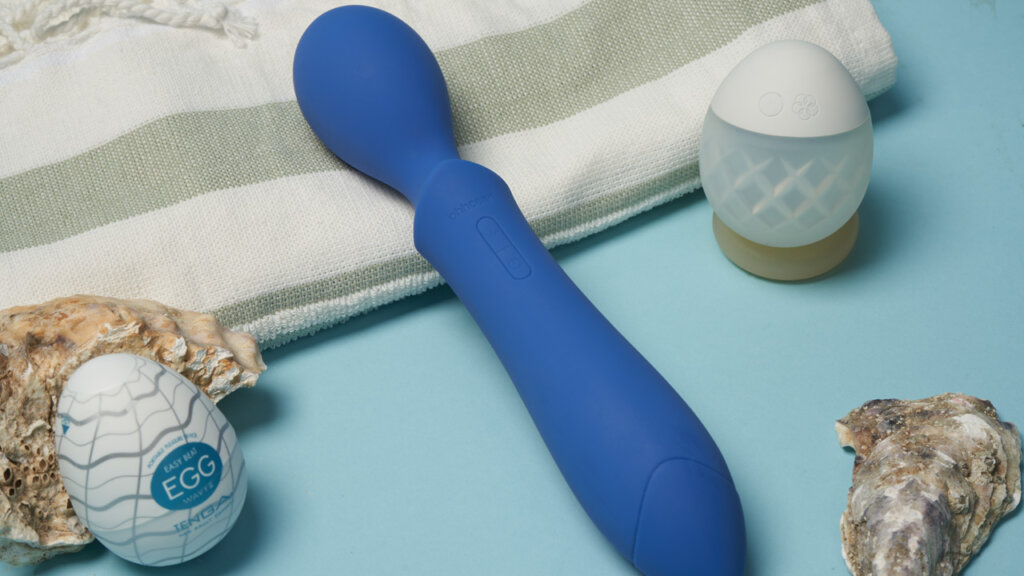 1) Make sure that the vibrator doesn't switch on at the security check
If you want to bring a vibrator with you on holiday, pack it without batteries, or choose one with a travel lock. That way you can be absolutely sure that the vibrator doesn't turn on in the suitcase and attract unnecessary attention.
It can also be a good idea to pack the sex toy in a box and put it on top of your hand luggage. Pack all accessories such as remote controls and chargers in the box — your toy doesn't seem like a dangerous object if it's packed in a box, and when it's on the top of the luggage, it's easier and more discreet to get to if the security staff wants to inspect it.
2) Choose compact sex toys
There are probably many other things you'd also like to have in your suitcase, so go for sex toys that don't take up too much space. The remote-controlled couple's vibrator Double Love from Satisfyer and Sinful's Teaser Vibrator are both good examples of popular vibrators that are both efficient and compact — and fun to play with, of course.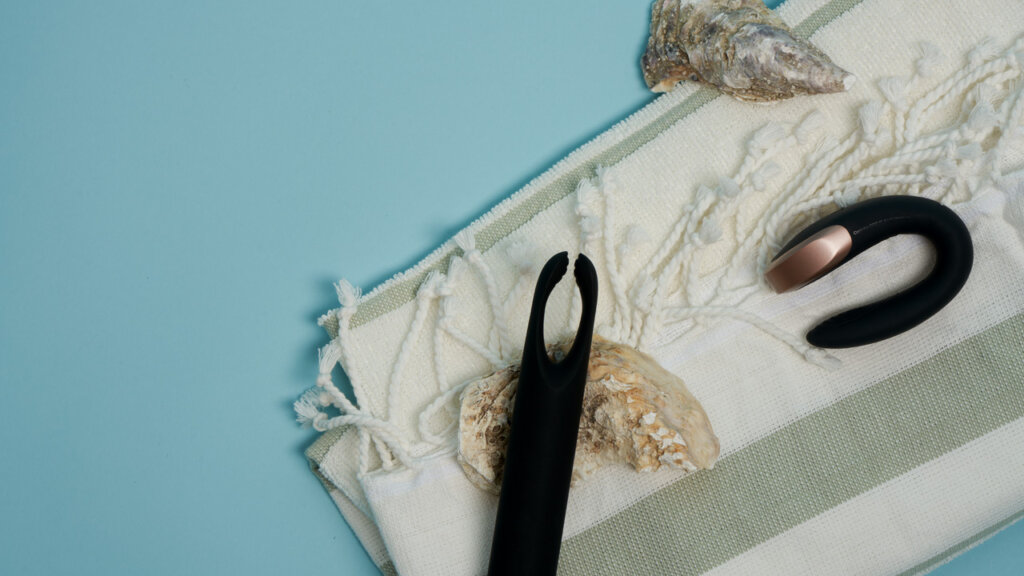 3) Avoid steel and metal in the hand luggage
Remember that your hand luggage must go through a metal detector, and a steel dildo or steel anal plug will therefore attract a lot of attention at the security check — especially if the staff thinks it looks suspicious and asks you to take it out. It can therefore be a good idea to choose sex toys of other materials such as plastic or silicone.
Also, think about the shape of the sex toy. For safety's sake, don't bring toys that are shaped like a gun or a bullet, for instance. If you have a sex toy made of metal that you absolutely cannot do without on holiday, put it in the suitcase that you check in, instead of taking it with you in your hand luggage.
Psst! A glass dildo is an excellent alternative to a metal one.
4) Leave the extra long dildo at home
Or pack it in the luggage you check in. Cylindrical items of 30 cm or longer must not be packed in the hand luggage, so if you cannot do without your extra large dildo on your holiday, you must pack it in the suitcase you check in.
So, if you only need to carry hand luggage, pack a smaller dildo. At Willie City, you can find dildos in both large and small sizes. After all, you also need room for the sexy lingerie and condoms.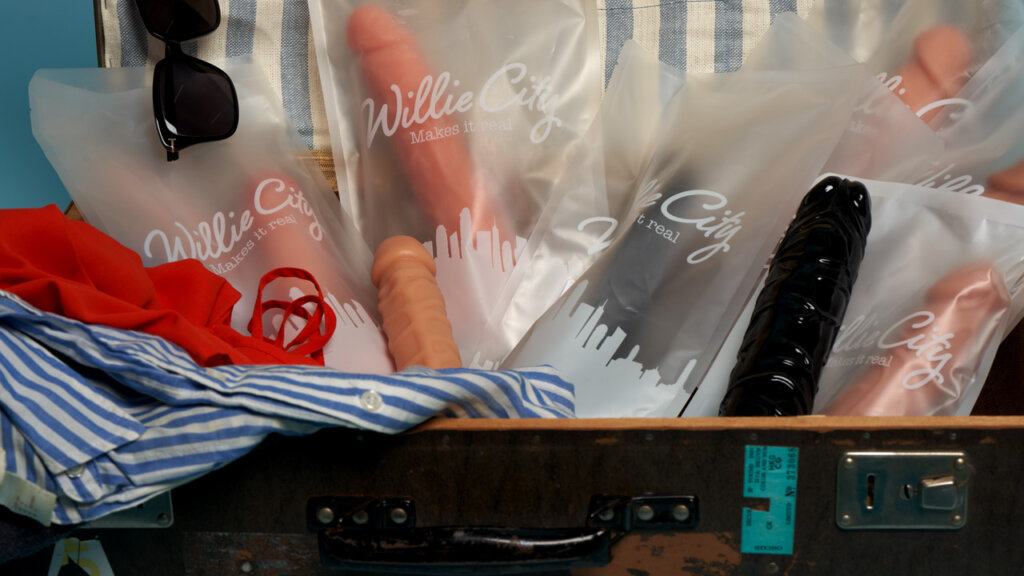 5) Choose waterproof sex toys for holidays
If you want to avoid having to think about where and when on vacation your sex toy can be used, you should go for something that's waterproof. This way you can use the sex toy exactly where you want to, and then it's also easy to clean afterwards.
A good example of a popular sex toy that's both waterproof and that you can enjoy together is the Unlimited Pleasure Vibrator from Sinful.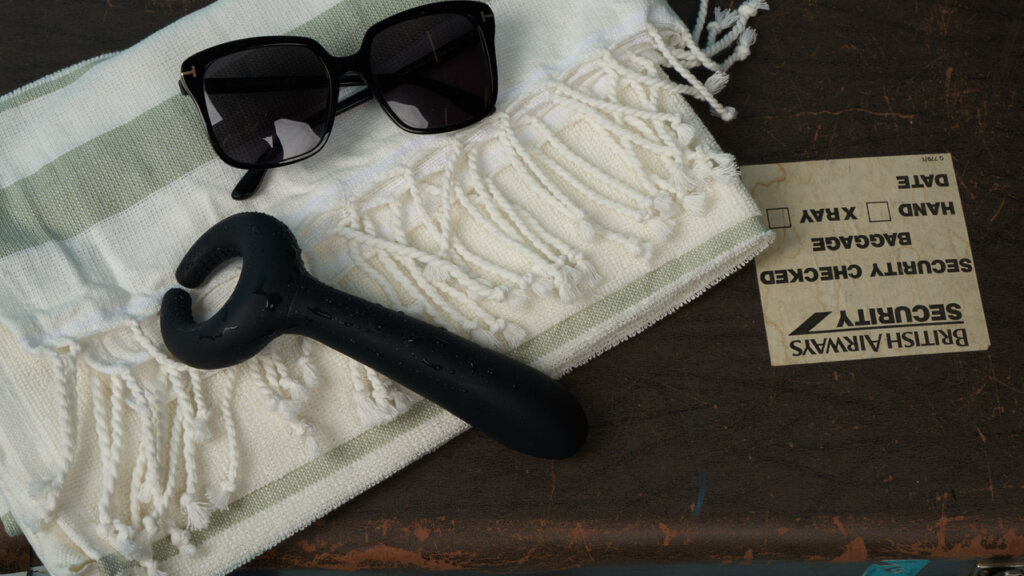 6) The lubricant must be packed as a liquid
If the urge arises when you go on a trip, it can also be a good idea to have lube within reach. By choosing a water-based lube, you can use it with all kinds of sex toys and condoms.
Remember that you may only carry up to 100 ml in your hand luggage, and that it must be packed in a transparent plastic bag. If you don't feel like carrying a large bottle of lube in your bag, you can put the lube in a small travel bottle. You know, the ones you can also use for shampoo and soap.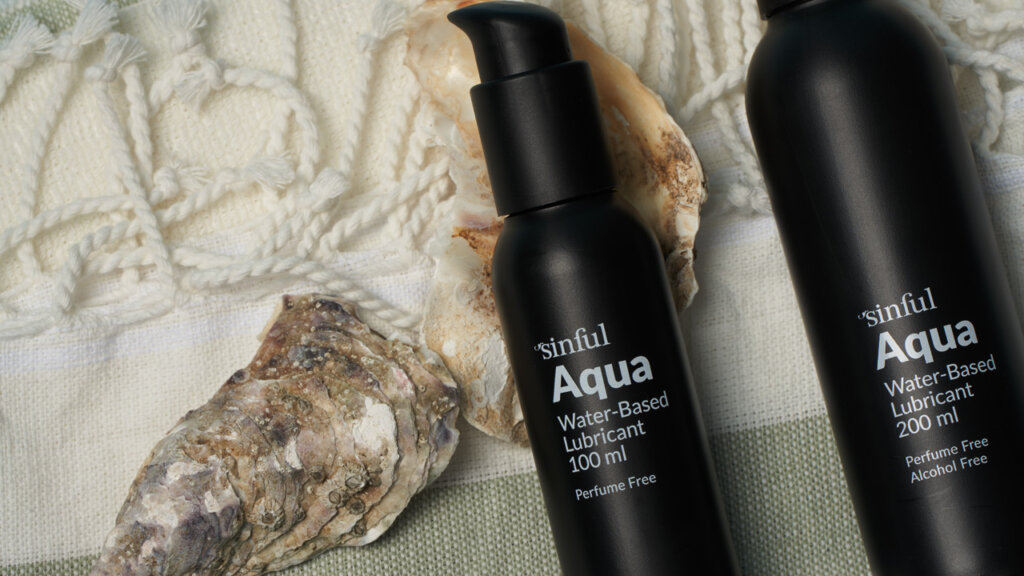 Our favourite sex toys for the suitcase
Even if you now know how to choose the right sex toy for the holidays, it can still be difficult to know where to start. So here's our take on the best and most suitable sex toys that you can pack in your suitcase without any problems. There are products for both men and women, which can be used with or without a partner, so that everyone can enjoy the wonderful holiday heat.
ohhcean OBP-01 Magic Wand
The OBP-01 Magic Wand from ohhcean may seem too big for the hand luggage at first glance, but the wand vibrator is actually a lot smaller than others in the same category. It has a stylish and innocent design, and should your hand luggage be checked, you can always use the explanation that it's for relieving sore muscles.
The wand can be used both for body massage and to stimulate erogenous zones on both men and women.
It's also both rechargeable and waterproof, so there's plenty of opportunity to experiment under the shower after a long day at the beach.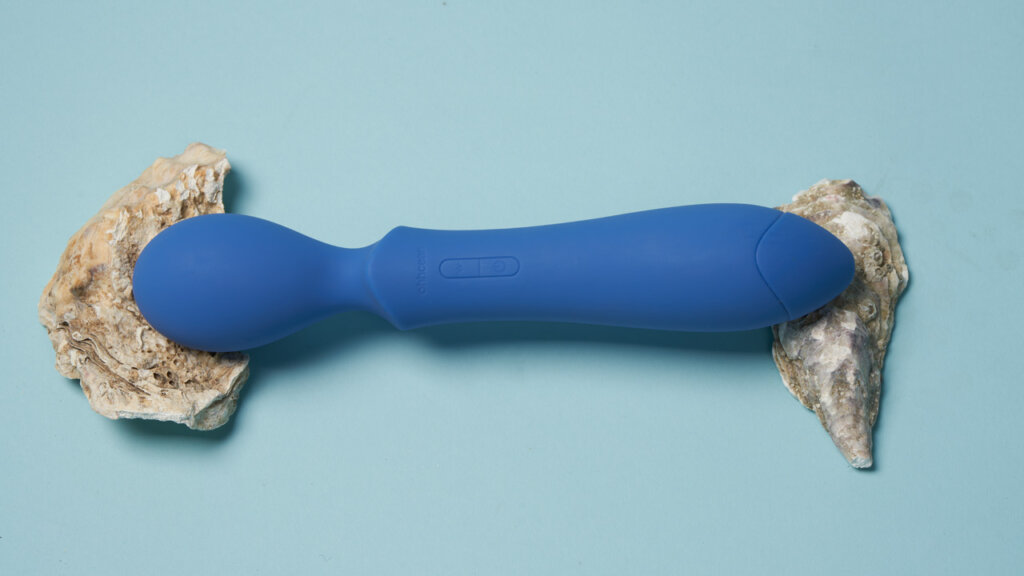 Iroha by TENGA Ukidama Hana Massager
If you want to take up as little space as possible in your hand luggage, then it's the Ukidama Hana from Iroha by TENGA that you should pack. 
Its unique design makes it perfect for spoiling several external pleasure points on both you and your partner when you enjoy yourself in the large hotel bed, in the bathtub, or maybe even in your private pool.
The vibrator can float and light up, making it a very special bathing partner that contributes to the perfect intimate atmosphere.
The soft vibrator has four vibrations, and it's even rechargeable. Easy!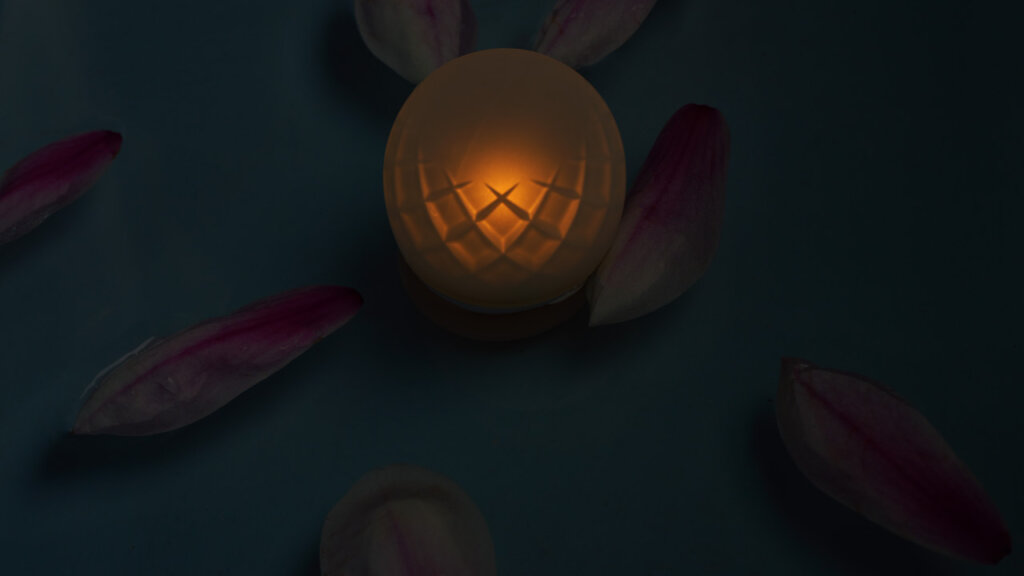 TENGA Egg Wavy ll Masturbator
The Wavy ll from TENGA is another pocket and hand luggage friendly thing. It's the perfect solution if you as a man are going on holiday and want extra stimulation.
The egg hides an ultra flexible masturbation sleeve with a tantalising internal structure. 
A sample of lube is included, so you don't actually need to pack anything else unless you want to use the sleeve again. It's designed for single use, but you can use it several times if you're a little gentle with it. In that case, just remember to bring extra lube.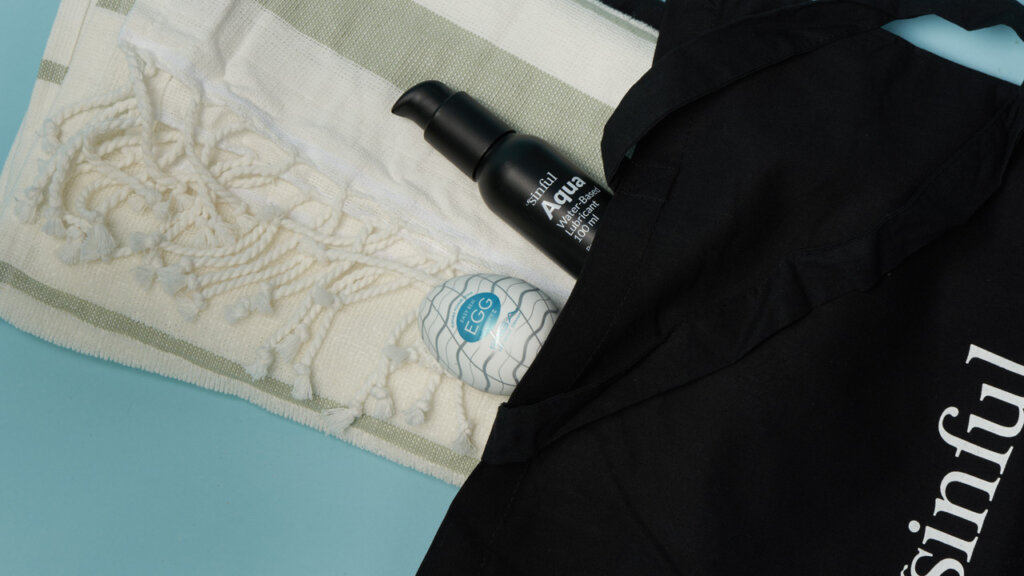 Happy holidays, and good luck packing your suitcase.