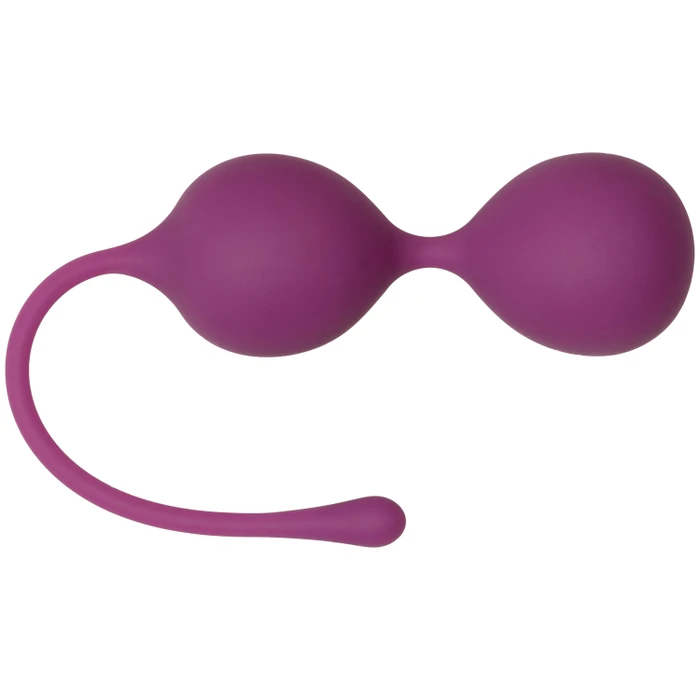 Amaysin Double Kegel Balls
In stock
Delivery 3-6 days

Sinful Aqua Water-based Lube 100 ml

Sinful Clean Sex Toy Cleaner 100 ml
Overview
Train your pelvic floor with the Amaysin Double Kegel Balls for a more orgasm-infused sex life.
The double kegel balls are endowed with two balls that rotate in reaction to your movement. Due to the stimulation that occurs when you train, you might find yourself pleasantly surprised by the sensations. Not only does pelvic floor training intensify the sensitivity of the vagina, it also strengthens the muscles in the pelvis, which helps prevent incontinence.
The double kegel balls weigh 75 g, which is suitable for anyone looking for a slightly bigger challenge after trying a lighter version of kegel balls.
They have a silky smooth silicone surface and are equipped with a long cord in one end, ensuring that they are easily removed after your training.
Gynaecologists and midwives alike recommend that women of all ages train their pelvic floor, because the benefits, such as more control of your pelvic floor, a tighter vaginal grip and a heightened sensitivity, can benefit both you and your partner.
Brand
Amaysin
Product Weight (g)
75
Full Length (cm)
19.5
Insertable Length (cm)
8.5
Diameter (cm)
3.3
Primary Material
Silicone
Colour
Purple
Recommended Lube
Water based
Language
Danish, English, Norwegian, Swedish, Finnish, French, German, Dutch
SKU
22470
No one has reviewed this product yet.
Benefits