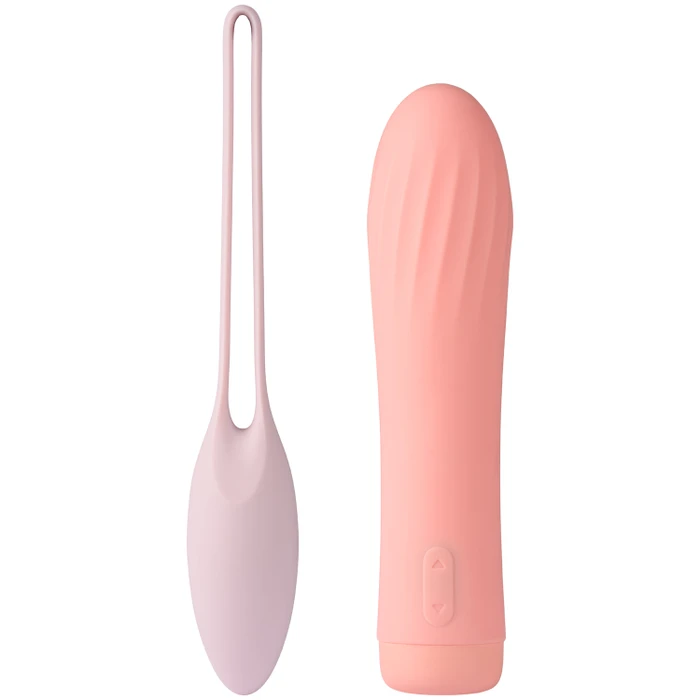 Amaysin Mini Wand and Kegel 70 g Pleasure Set
In stock
Delivery 3-6 days

Sinful Aqua Water-based Lube 100 ml

Sinful Clean Sex Toy Cleaner 100 ml
Overview
Look forward to every workout with the Mini Wand and Kegel Pleasure Set from Amaysin, which helps you train your pelvic floor and treat yourself with magical buzzing vibrations.
Get your favourite water-based lube and get comfortable. Lay down, sit and relax, or walk around while exercising - you can take your new Kegel buddy anywhere! Pelvic floor exercises are recommended by doctors for all vaginas and for all ages.
When you've reached your training goal, reward yourself with the wand's powers and let the pleasure whisk you away to your own paradise.
Brand
Amaysin
Product Weight (g)
168
Vibration Pattern(s)
7
Vibration Speed(s)
3
Primary Material
Silicone
Recommended Lube
Water based
Language
French, English, German, Dutch, Danish, Swedish, Norwegian, Finnish
SKU
27880
No one has reviewed this product yet.
Benefits