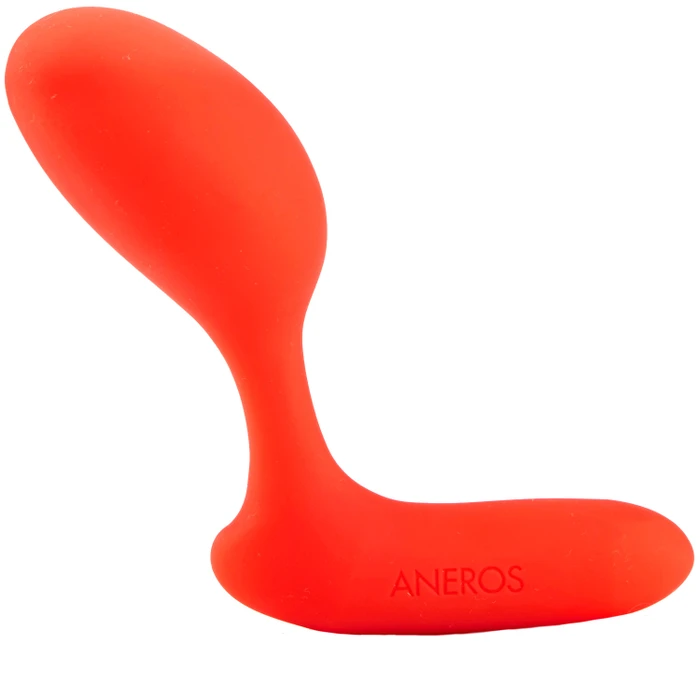 Aneros EVI Kegel Exerciser
The product is discontinued. Scroll down to see similar products.
Overview
The new and innovative Aneros EVI Kegel Exerciser is an exclusive and practical tool for people who want to strengthen their pelvic muscles and gain greater sensitivity in the vagina. Evi works by using your body's natural muscle contractions of the pelvic floor and it is the first kegel exerciser that can stimulate both the G-spot and clitoris, as you move. Makes sense that Aneros Evi won the title of "Sexual Wellness Product of the Year" at the XBIZ Awards 2013.
Once you insert Evi, your pelvic muscles will hold on to it, to ensure it does not drop out. The design makes the inserted part easy to pinch on, even if Evi weighs 91 g and thus falls in the heavy end, compared to pelvic balls we offer in the shop. When you contract and relax your pelvic muscles, Evi rocks back and forth. The rocking motion does not leave any doubt that you are doing the exercises correctly and when Evi rocks back and forth it alternately gently stimulates both the G-spot and clitoris. If you exercise regularly, the exercises will become natural for you and your pelvic floor will strengthen, which will make it possible for you to train for an orgasm through a longer workout.
With Evi from Aneros you can measure how strong your your pelvic floor muscles are. If they are strong, you can keep a very firm grip on Evi and you will be able to train, without experiencing muscle soreness. If your pelvic floor is untrained or not trained enough, your grip on Evi will be looser and you could easily keep track of how your training progresses as your grip gets tighter. 
How to use the Evi kegel exerciser: Apply water-based lubricant on your clean Evi, so it can glide and slide in easily. Lay on your back with both knees drawn up against your stomach. Insert Evi until the foot rests against your clitoris. You should be able to feel Evi pressing against your G-spot. Explore and experiment with different positions and techniques. Start with a few Kegel exercises where you contract the pelvic floor muscles and then relax, getting used to the feeling of Evi.  Find your rhythm and customise your kegel exercises' intensity and speed to what feels best for you. 
We recommend you start with your training a couple times a week for just a few minutes at a time. Then the frequency and duration of your training can gradually increase when you feel ready for it, if it feels natural for your body.
Aneros Evi Kegel Exerciser is made from medical plastic covered with 100% medical silicone. It gives you a strong and firm training tool with a soft and smooth surface. Included: A beautiful red and white storage box with a magnetic lid.
No one has reviewed this product yet.
Benefits