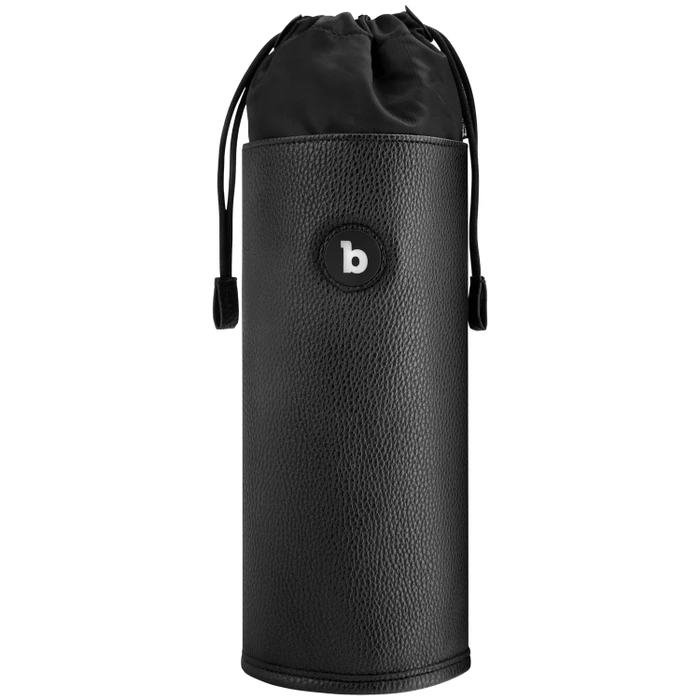 B-Vibe UV Sterilizer Pouch
In stock
Delivery 3-6 days
Overview
Take hygiene to the next level with the B-Vibe Sterilizer Pouch that uses UV light to kill 99.9% of germs! The light is scientifically proven to eliminate various pathogens, bacterial propagules, spores, fungi, and viruses.
It only takes 3 minutes to sanitise your playmates and get them ready for your next date. All you have to do is insert your toy in the pouch, press the one-touch button and voila! After a few minutes, the UV light has eliminated 99.9% of the germs that can be responsible for different infections we'd love to avoid.
This magical pouch is compatible with all B-Vibe's products and other toys measuring up to 25 cm in length. Anal plugs, beads, wands and vibrators - anything is welcome to get a thorough sterilisation in the pouch. Simply make sure all toys are completely dry before they go inside the pouch!
The pouch is travel-friendly so you can look forward to orgasm-induced holidays, and with a discreet design, it can follow you unnoticed anywhere.
Charge your B-Vibe accessory with the included USB-cable and staying fresh, clean and bacteria-free will be as easy as 1-2-3.
Brand
b-Vibe
Full Length (cm)
27
Insertable Length (cm)
25
Inner Depth (cm)
25
Diameter (cm)
10
Inner Diameter (cm)
10
Circumference (cm)
32
Stretchable Circumference
No
Power Source
USB-charger
Primary Material
Silicone
Colour
Black
Language
German, Dutch, French, English, Russian, Italian, Spanish
SKU
25048
No one has reviewed this product yet.
Benefits