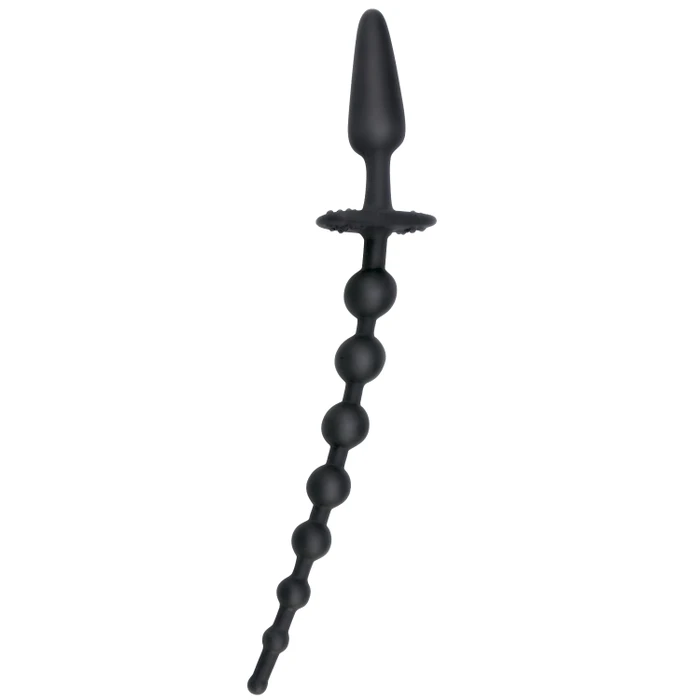 The product is discontinued. Scroll down to see similar products.
Overview
With the Backdoor Lovers Beads and Plug, you get deep and titillating anal stimulation.
Backdoor Lovers Beads and Plug is both a kinky anal chain and a great butt plug, which you can use depending on your mood. This butt plug can insert 8.5 cm up and has a diameter that goes from 1 cm to 2.4 cm. The anal beads can insert approx. 21 cm up and the diameter of the beads goes from 0.7 cm to 2.4 cm.
It can be used if you are new and if you're experienced with anal sex. Both ends has a diameter that gradually gets larger, which makes it a sex toy great for training the anal muscles.
We recommend using a good quality, water based anal lubricant with your Backdoor Lovers Beads and Plug. It will make insertion easier. A 6 ml sample of lubricant is included in the package.
Remember to clean your Beads and Plug thoroughly after use. In that way you ensure good hygiene and have it ready for the next time you lust after it. You can clean it with warm water  and sex toy cleaner for even better results.
No one has reviewed this product yet.
Benefits