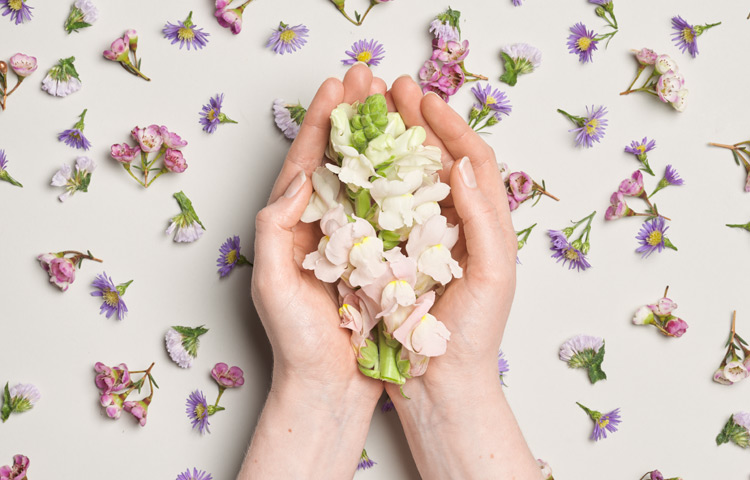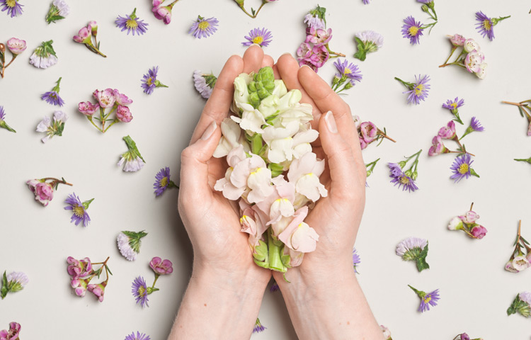 Ditte Jensen
Sexual Wellness Specialist
Can Sex Toys be Sexual Aids?
Using sex toys has countless benefits.
For example, how do you feel about getting to know your body better? How about getting to know how to make your orgasms even more wonderful?
That sounds nice, right?
But there are many more benefits to sex toys as they can also help your sex life if you've experienced some bumps on the usual road to pleasure.
In this blog post, we'll dive into products and aids for those of you with a vagina.
Accept the Helping Hand
Before we take off on a thorough review, I'd like to make a small request.
If there's anything that prevents your sex life from reaching its full potential, then it's super important that you visit your doctor.
And it doesn't matter if it's a gynaecologist or a psychologist you need; if something is bothering you, help is available.
And trust me, you're not alone. Our lower region can be unbelievably fussy. And sometimes you end up in incredibly vulnerable positions when you need help.
But you deserve it!
Everyone has the right to a playful sex life - challenging vaginas or not.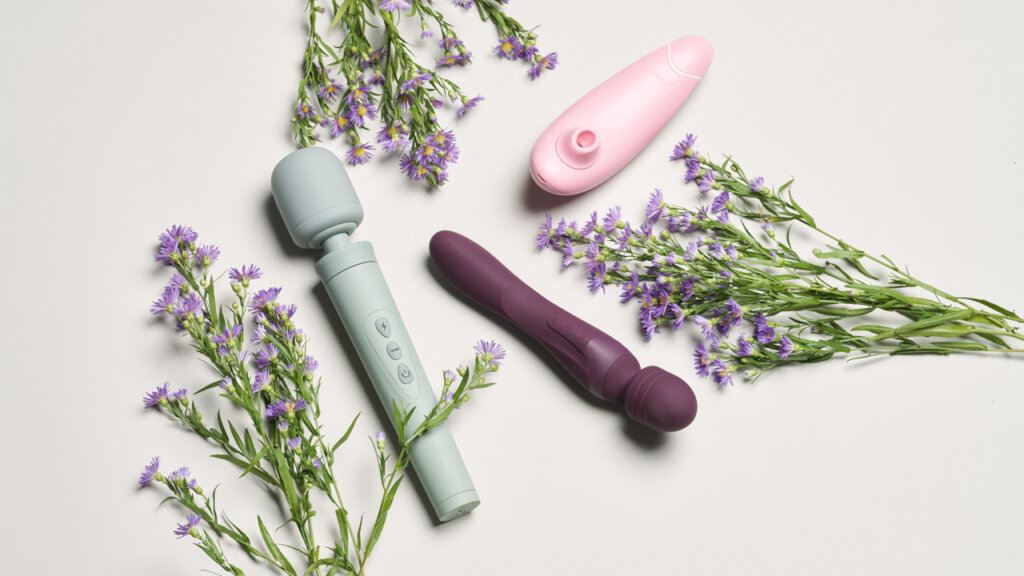 Ready, Set - Wait, I'm Not Wet!
We can't get around lube in a blog post like this. Let's face it: lube in the bedside drawer (or on display on the bedside table, yay!) is becoming as standard an item for women as the day cream is.
And just as your face benefits from the effects of the face cream, your vagina benefits from the lube.
Many lubricants have caring properties, but that's not the reason why the small tube has pride of place in this blog post.
Getting wet (or not getting wet) can weigh a lot on the mind. Maybe you feel like you're getting too wet? Or maybe you find that you don't get wet enough, even though you're fully turned on. Either way, there's nothing wrong with you - both cases are completely normal.
Inserting something into a dry vagina can be both painful and irritating, but it's easy and straightforward to use lube to make the experience comfortable. It's actually quite nice even!
The lube works as a supplement to your natural lubrication, and you can use your it during both solo sex, foreplay and penetrative sex.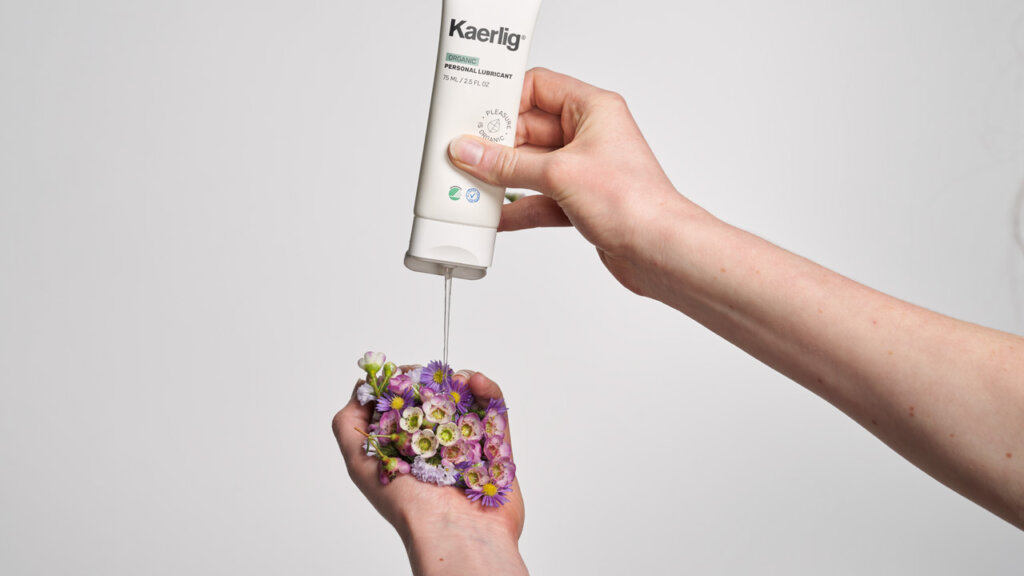 Kegel Balls: One, Two, Three, Squeeze!
Whether you leak a little when you sneeze or jump on the trampoline, or you just want to be able to feel even more during sex, it's a kegel ball you need to use.
It can be hard to remember to do your kegel exercises, but with kegel balls, you get a reliable training partner.
You're probably squeezing right now, aren't you?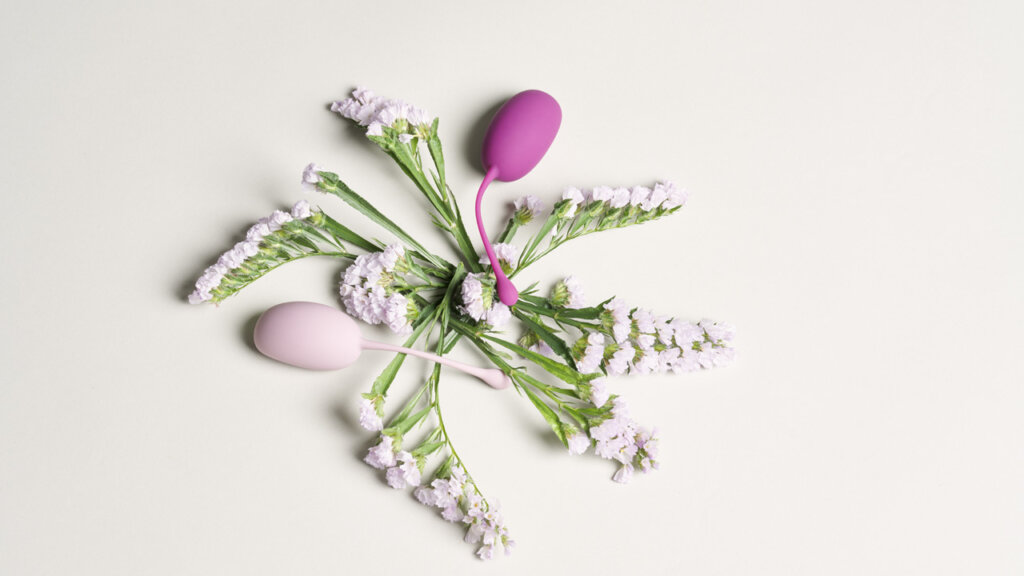 With a healthy and trained pelvic floor, you can fight annoying nuisances like incontinence. There's even the wonderful side effect that you increase your vaginal sensitivity. Kegel ball exercises improve the connection to your genitals and increase the chances of experiencing extra powerful orgasms.
The pelvic floor is a small and often overlooked muscle, but if you remember to give it love and attention in the form of the regular squeezing and relaxing exercises, then there is plenty of pleasure in store.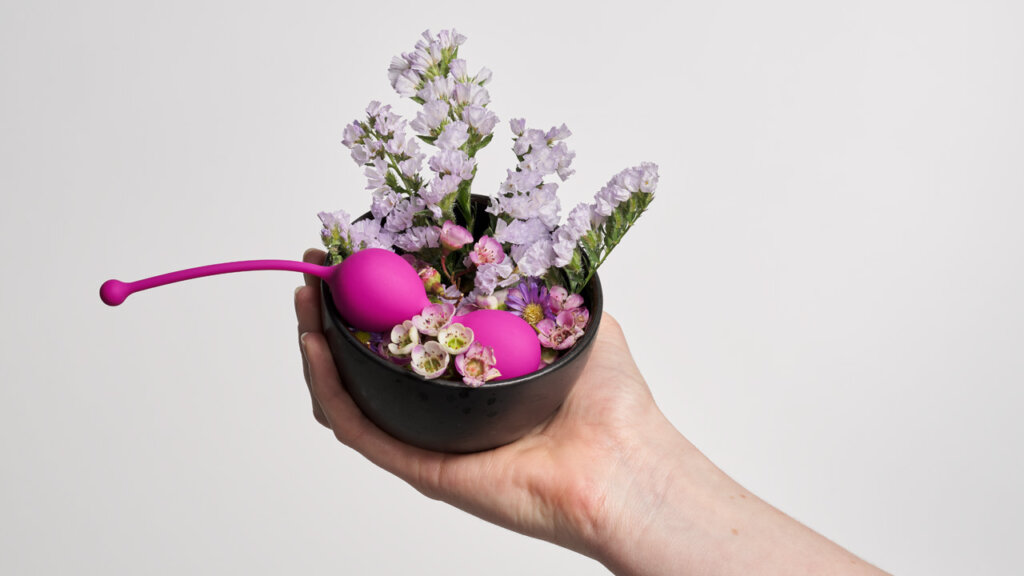 Vaginismus
Have you heard of vaginismus? It is a condition in which the muscles of the pelvic floor tense up - in some cases, so much so that it's impossible to have pain-free penetrative intercourse.
For those who suffer from it, it may be completely impossible to insert anything into the vagina, even a tampon during their period.
If you think you have vaginismus, then you have to seek treatment at your doctor's office!
If you casually skipped the 'Accept the Helping Hand' section, then go back and read it - cases like vaginismus are exactly why we emphasise it.
The same is true if you experience dyspareunia—it means pain in the vagina before, during and after penetrative intercourse. It shouldn't hurt to have sex (unless it's your kink, but that's a completely different kind of pain).
Treatment with a Dilator
Once you've talked to your doctor or another healthcare professional about the best solution for you, you may be presented with a dilator set.
With such a set, you can slowly get your vagina used to having company. You start with the smallest dilator and go up a size when your body is ready.
Consult your doctor about how exactly the treatment should go.
Remember to use a good water-based lube so that the insertion of the dilators is as smooth and gentle as possible.
When you've gotten used to some of the larger sizes, you can slowly begin to have penetrative intercourse.
The treatment is not a quick-fix. It requires a lot of patience because you cannot go faster than your body and your mind can adjust to the feeling.
Using dilators can rarely stand alone. Experiencing abdominal pain in one way or another can also affect you mentally, so your thoughts and feelings should have as much loving care and treatment as your vagina.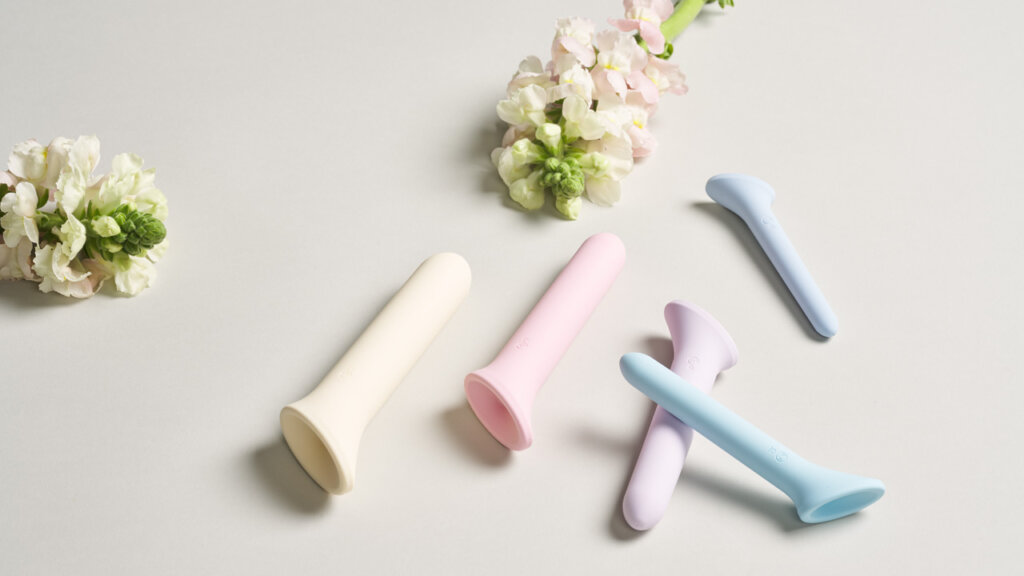 Use Your Hand
Some are not so keen on the idea of having to insert a dilator into their vagina. And maybe you might also inadvertently be driven by the idea of having to use the next size and the next and the next - then it just becomes a race for your body rather than an adjustment.
In that case, it's an equally good idea to use your fingers. They are (hopefully) no stranger to your vagina, and you can proceed comfortably.
Use the same principle as with the dilators. Start with your smallest finger, then go up in size slowly. Maybe use two fingers and feel your way.
I Feel It In My Fingers, I Feel It In My Toes
Maybe you struggle to get an orgasm?
Then you should say hello to a magic wand vibrator. It's the most powerful type of vibrator on the market, and therefore perfect if you need extra stimulation.
If you haven't tried a vibrator before, it's a good idea to keep your panties on the first time, so you get used to the powerful stimulation from the wand on the fabric. And remember to use lube when you're ready for contact with the skin.
The wand has a large vibrator head, which distributes the rumbling vibrations to each of the clitoris' 8000 nerve endings. You have full control of the vibration settings on the long shaft.
For some it's difficult to find the right and comfortable position (we will get into this even more shortly—stay tuned!). With the large wand, it doesn't take much movement to reach the erogenous areas on your body.
You can become much more familiar with which model is right for you if you read our Ultimate Guide to Magic Wands.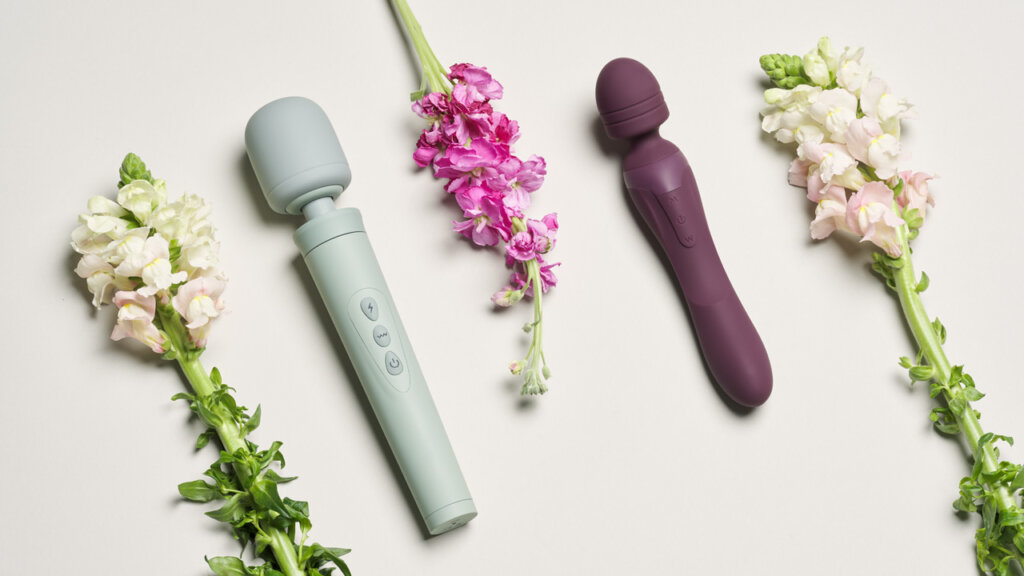 An Alternative to Vibration
If the rumbling vibrations don't sound like something for you, then fortunately there's another type of stimulation that can help the orgasms roll in.
You can use a clitoral stimulator, which teases you with pressure waves instead of vibrations. It has a completely different and ultra intense sensation, and the indirect stimulation of the clitoris can provide dizzying pleasure.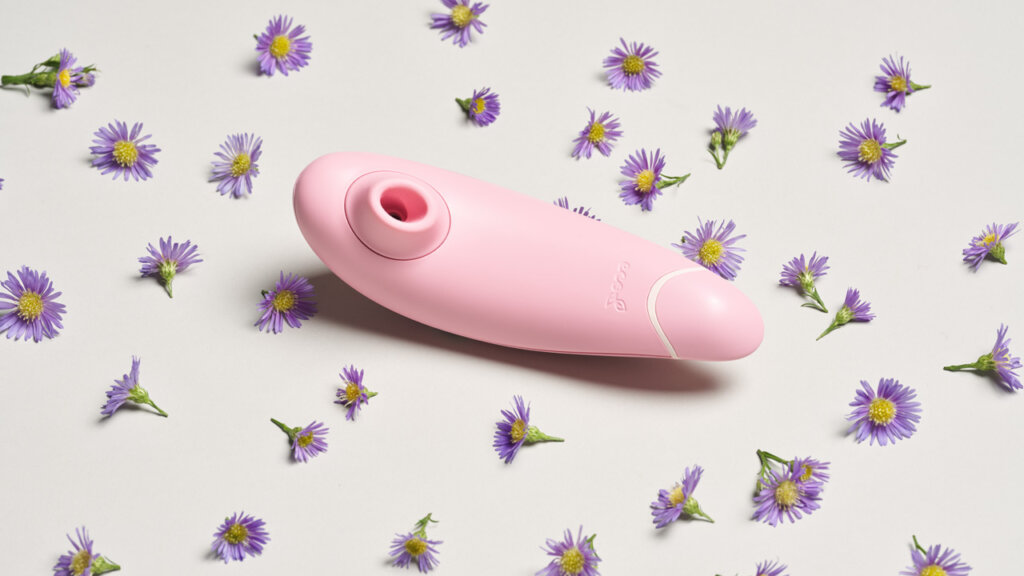 Help, I Can't Reach!
There can be various reasons why you have a hard time pleasuring yourself with sex toys. It's difficult to reach your vulva if you have reduced mobility in the arms, for example. Or maybe it's difficult to grasp something if your hand strength is impacted by sickness.
Fortunately, there are sex toys with different qualities that can be used exactly the best way for your needs.
If you have special wishes or challenges, you are always welcome to contact our customer service. They can help you get matched with just the right product.
You can also read on and see a handful of the products that might be something for you.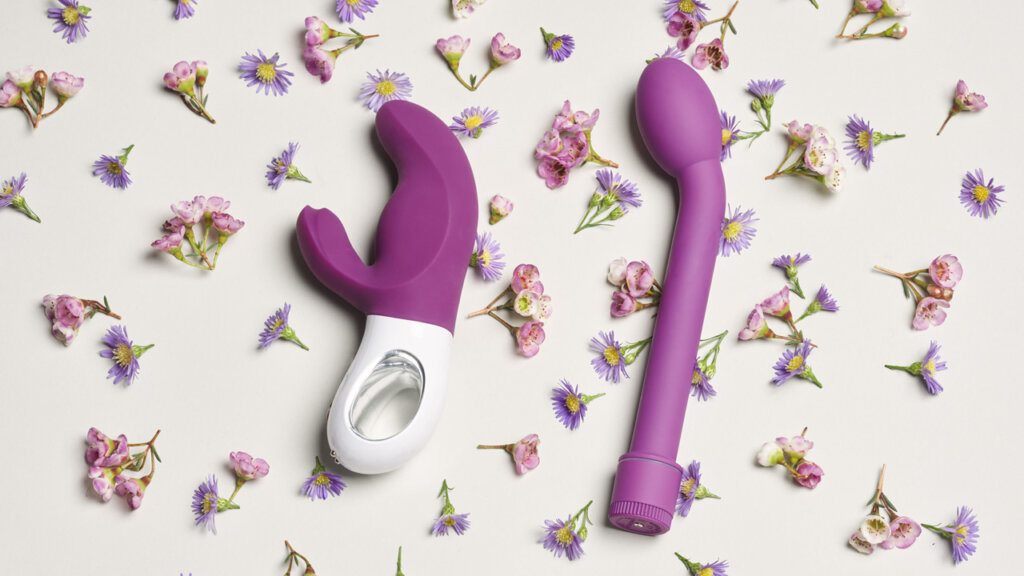 Just Right
Do you have difficulty reaching or finding the right angle?
Then a magic wand, which we've already mentioned, might be something for you. In addition to the beautiful vibrations, the vibrator also has a long shaft, which makes it easy to place without having to move the arms or hands around too much.
Speaking of long shafts, there are several different kinds of vibrators with just that and these can be used for both external and internal stimulation.
If you're able to reach, but have more difficulty finding the right angle or holding the right grip, then there are also vibrators like Fun Factory's delicious Miss Bi Double Vibrator.
It has an ergonomic handle with a hole in it so there is room for one or two fingers. This makes it easier to grip the vibrator and doesn't require the same strength to hold it steady.
The fact that it's so beautiful and effective is just an extra bonus!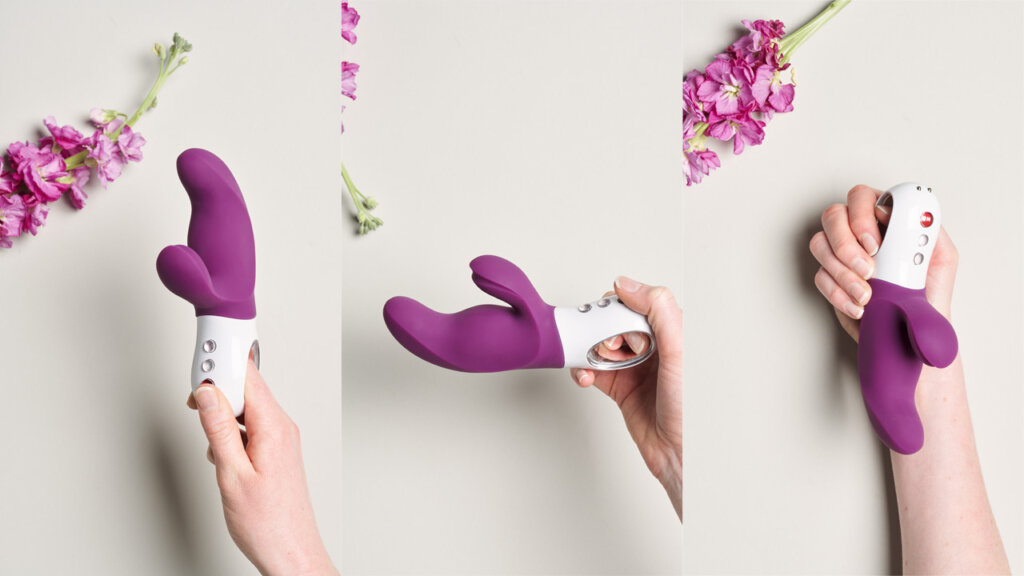 Hands-Free Pleasures
If you want to avoid having to use your hands, there are also products that cater to that.
A dildo with a suction cup can be put on most smooth surfaces. You can stick it to the tiles in the bathroom, on the floor, or on a chair.
Once the dildo is stuck, you can move yourself up and down at your preferred pace and position, and you aren't dependent on holding onto the shaft or moving your arms.
You can easily upgrade your favourite dildo if you miss more stimulation. If you put a vibrating cock ring around the shaft, you can also get teasing vibrations on your clitoral area. It's almost like making your own rabbit vibrator with all the benefits of a suction cup dildo - first class DIY!
Psst! Do you have difficulty getting the dildo to stick? Try applying a little bit of water-based lube on the bottom of the suction cup, and give it a good push when you stick it onto the smooth surface.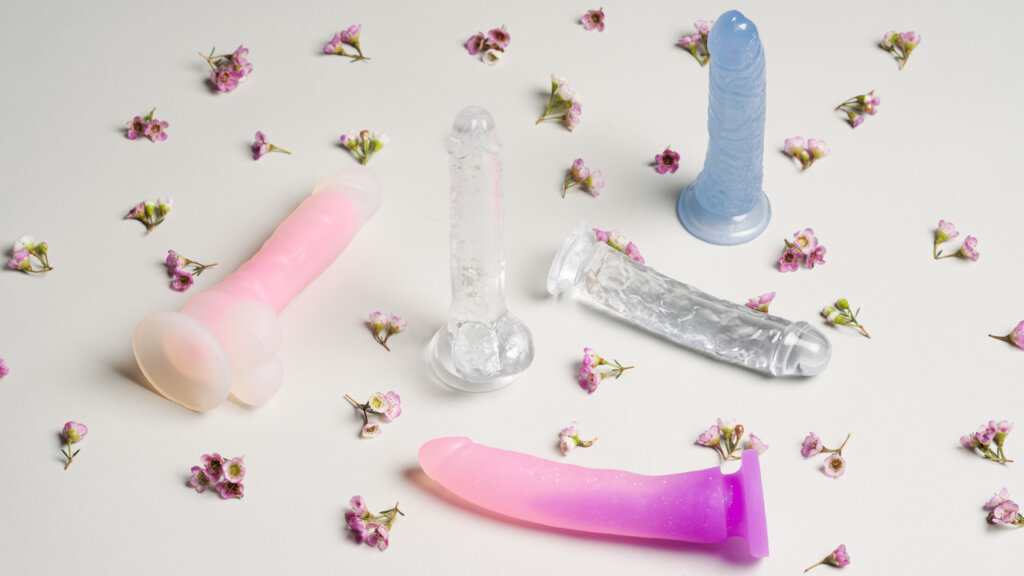 More Vibrations, Please!
Let's stay with the hands-free category, but put emphasis on the vibrating element. Sounds interesting, right?
Remote-controlled sex toys are ingenious in that respect. You can choose a vibrator egg, which is inserted into the vagina, panty vibrators that caress the clitoris, or you can go all-in and choose a model like the Vibe pad.
The Vibe pad is also remote-controlled and can be placed on a chair (or wheelchair), and then all you have to do is take a seat and enjoy the vibrations.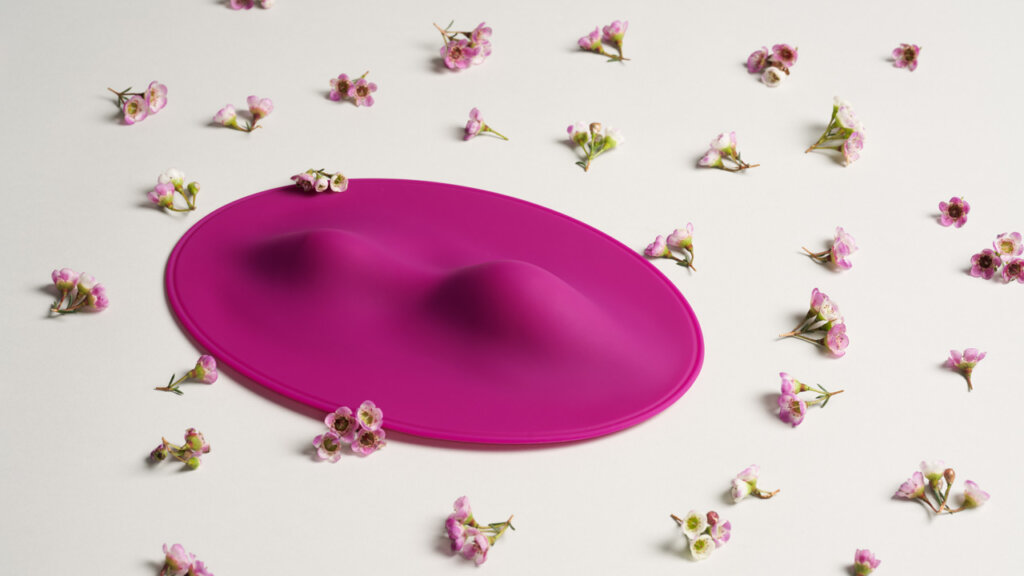 Because You're Worth It!
Now, we weren't planning on ending with the words of t L'Oreal Paris with a booming "Because you're worth it". But then again. You are worth it, and whether your pleasure is a straight path or you experience bumps on the road, it's worth the trip.
Contact your doctor, your friends, your mother, or us here at Sinful if you need help and guidance.
Enjoy!