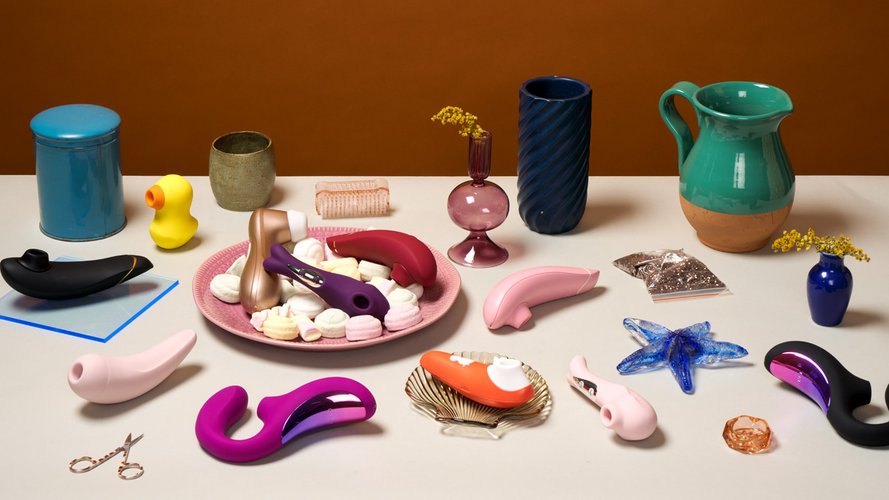 Clitoral Stimulator—The Ultimate Guide
Clitoral stimulators are the gift you need to give yourself. It's the religion you're beginning to believe in. The light that suddenly appears in the darkness.
Okay, I'll stop. I'm just excited about this technology.
That is why we have dedicated an entire post to clitoral stimulators, so you can get answers to all your questions.
Among other things, you will find out what it can really do, since we are a giant gospel choir of women who pay homage to it. You also get answers as to why it's not for everyone, as well as what the difference is between a clitoral stimulator and a vibrator.
And then, of course, we have found the best ones for you.
As a bonus, you get tips on how to use it with a partner, but first we just need to set something straight.
Clitoral Stimulator or Clit Sucker Vibrator—What's the Difference?
There is no difference between a clitoral stimulator and a clit sucker vibrator.
They are two names for the same type of product. They will show up whether you search for one or the other. You will therefore find that we use both names along the way in the post.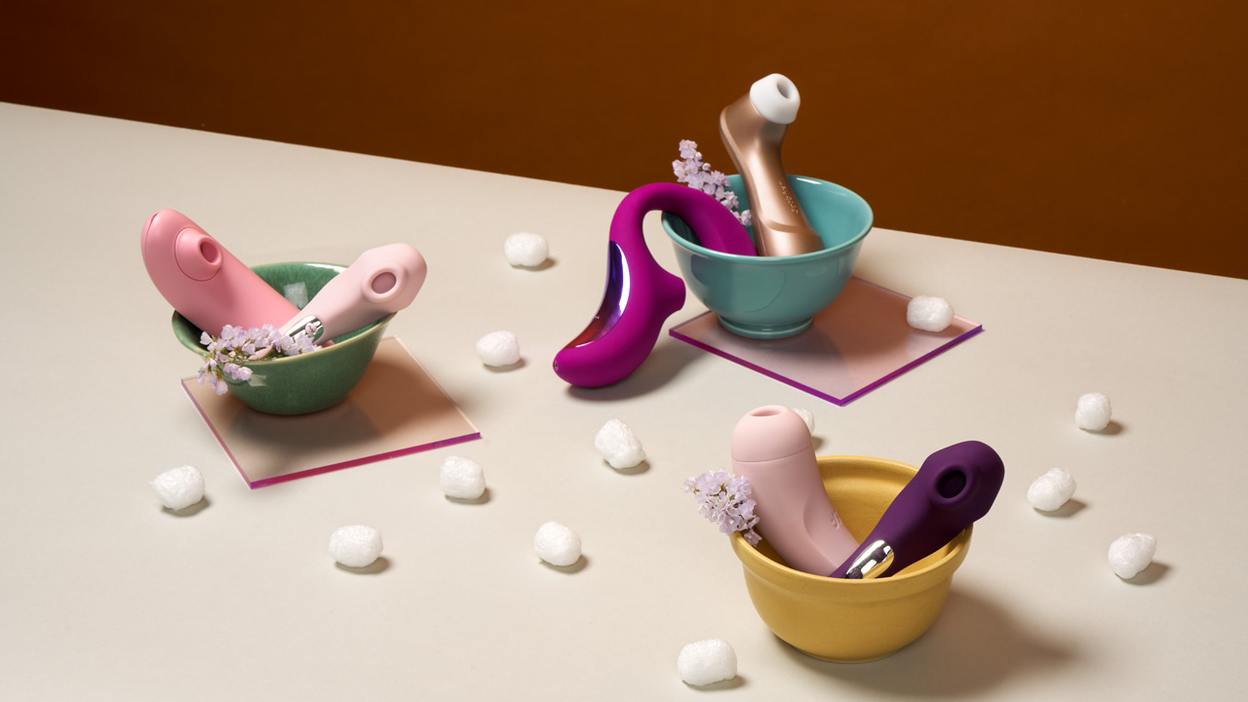 What is a Clitoral Stimulator?
A clitoral stimulator is a sex toy that stimulates the clitoris without direct contact by means of pulsating pressure waves.
They're available with different intensities and patterns, and you can get them in different sizes and designs and in different price ranges—we'll get back to that later.
What is the Difference Between a Clitoral Stimulator and a Vibrator?
There are two main differences between a vibrator and a clitoral stimulator:
A

vibrator

stimulates with vibrations and is in direct contact with the surface of the skin.

A clitoral stimulator uses pulsating pressure waves without direct contact to the clitoris.
Using a stimulator is therefore a completely different feeling compared to a vibrator.
There are different intensities on both vibrators and clitoral stimulators, so you can choose the intensity that best suits your needs. With vibrators, you can also experiment with different rhythms and patterns.
The pressure waves of the clitoral stimulator can be compared to when a droplet hits the water surface: The rings spread and get bigger and bigger. This is the same way the pulsations are experienced in the clitoris so all its 8000 nerve endings are stimulated.
With a vibrator, it's felt more locally, as the vibrations remain in the area where you stimulate.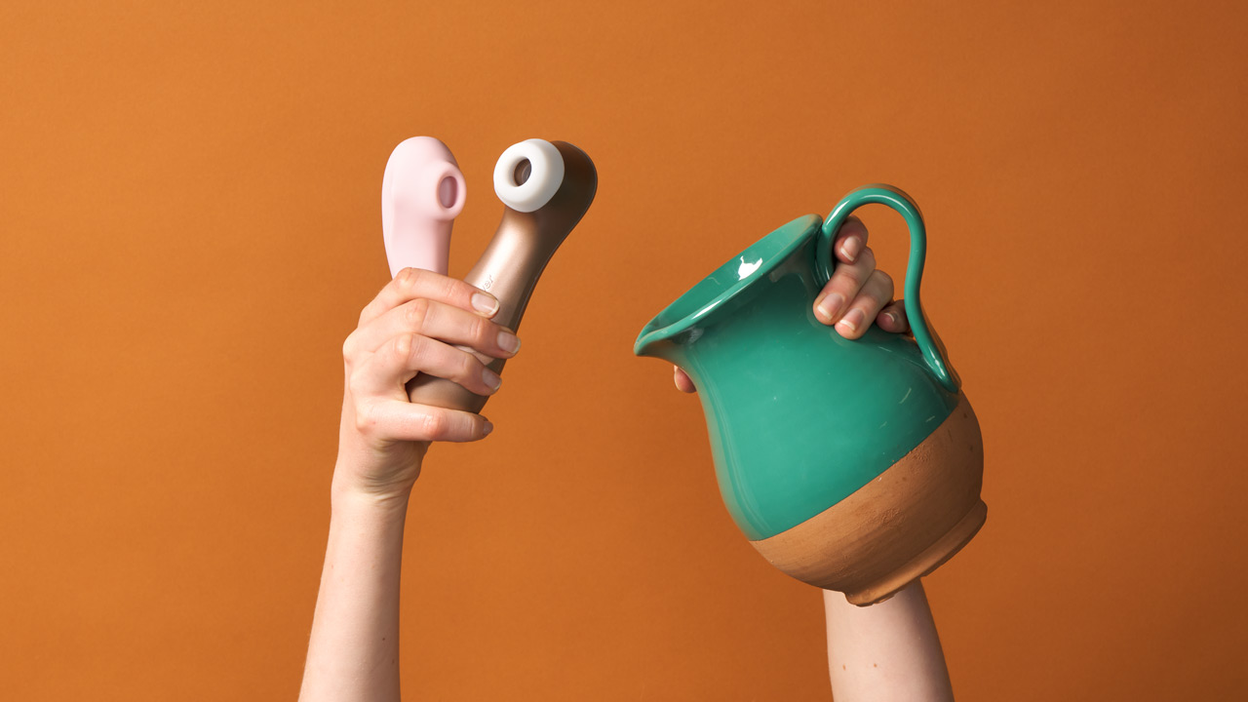 How Does a Clitoral Stimulator Work?
If you have yet to try a clitoral stimulator, it can be difficult to understand what the pressure waves actually do. I will try to explain.
Once you have placed the silicone suction head around the clitoris, you are ready to turn on the lowest speed.
The stimulation itself sends your thoughts towards oral sex with light sucking and blowing.
You control how intense it should be by turning the pulsation level up. Some even achieve squirting orgasm for the first time by turning the pulsation level all the way up just before climax.
A clitoral stimulator is not for everyone, even though reviews and the general reputation surrounding the technology may make you think differently.
If you like targeted stimulation, you will probably also like clitoral stimulators. If, on the other hand, you'd rather have the vulva stimulated and preferably avoid intense clitoral attention, this technology is probably not for you.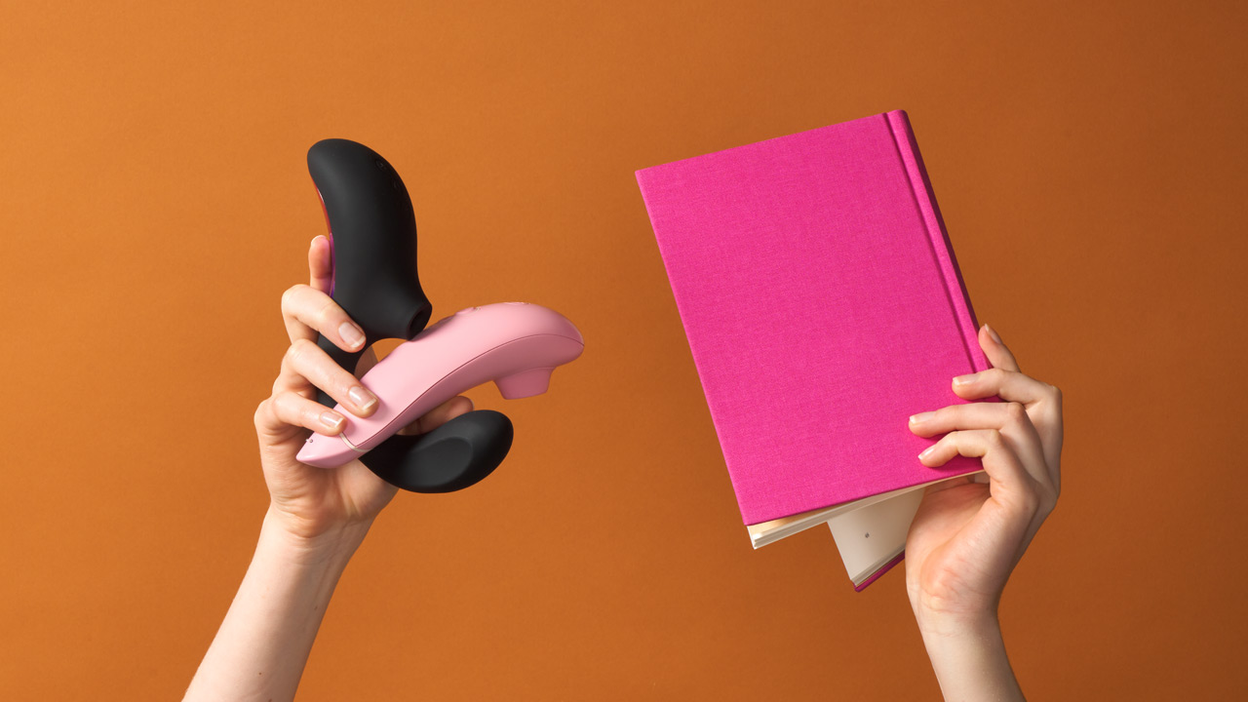 The Best Clitoral Stimulators
Naturally, you will want an insider tip to find the best clitoral stimulators on the market.
I'm happy to give you such a tip. However, there is one thing you need to know first.
There are now quite a few clitoral stimulators on the market, and getting started may seem overwhelming.
If you want to start with a good clitoral stimulator for the price, you can find my suggestion later on in the post.
If this is your first time buying one, you can look at it like this:
The first bag you bought for your own money, you probably found in a big high street chain, and you absolutely loved it until it fell apart.
Now you've become a little more quality-conscious and know that genuine leather lasts longer than PU leather.
Both do what they are supposed to, namely contain your purse, phone, water bottle, chewing gum, hair bands, receipts, and everything else you have forgotten is there—it's about what works best for you. Just like with clitoral stimulators.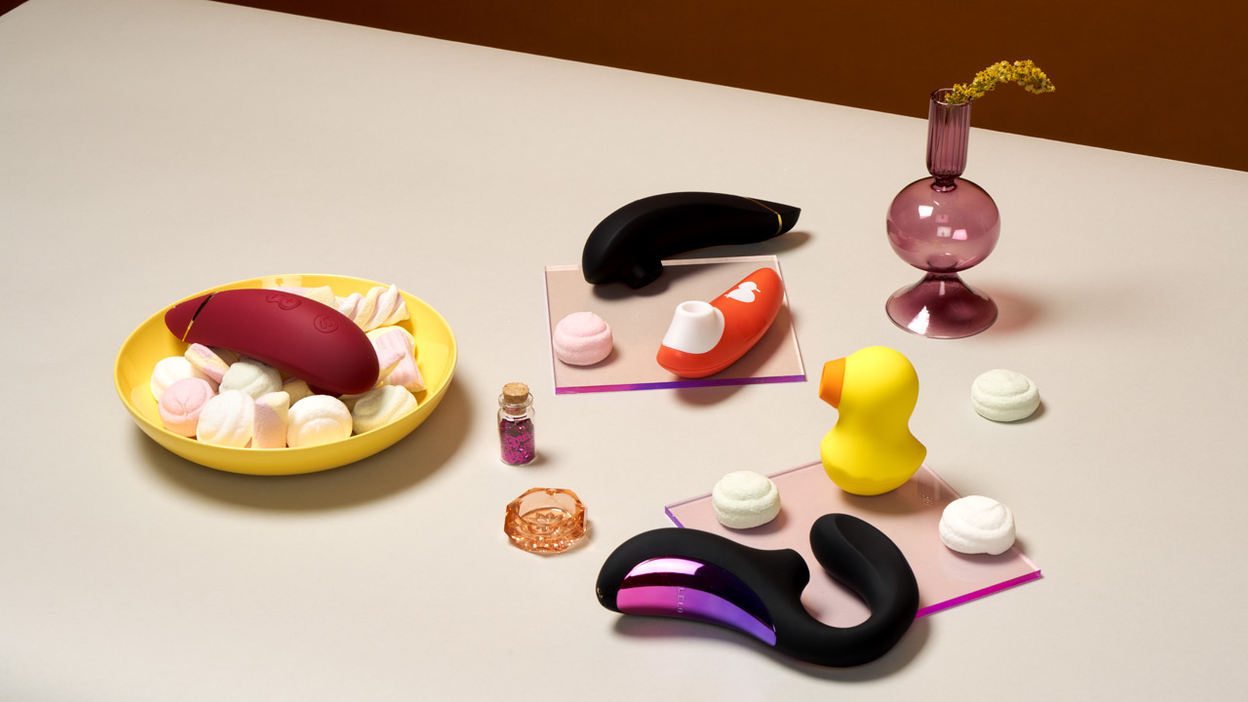 The Best of the Best: Womanizer Premium 2
A Womanizer is the best among clit sucker vibrators. They have managed to make it exclusive particularly due to the design.
Previously, Womanizer Premium was the absolute bestseller. However, the model has been discontinued in favour of Womanizer Premium 2, which has been upgraded with two extra intensities. And then there's Womanizer Premium Eco, which is reminiscent of the original.
You should purchase Womanizer Premium 2 if you:
Want the best model on the market

Have tried a cheap model but are ready to upgrade

Want a unique experience with autopilot and smart silence features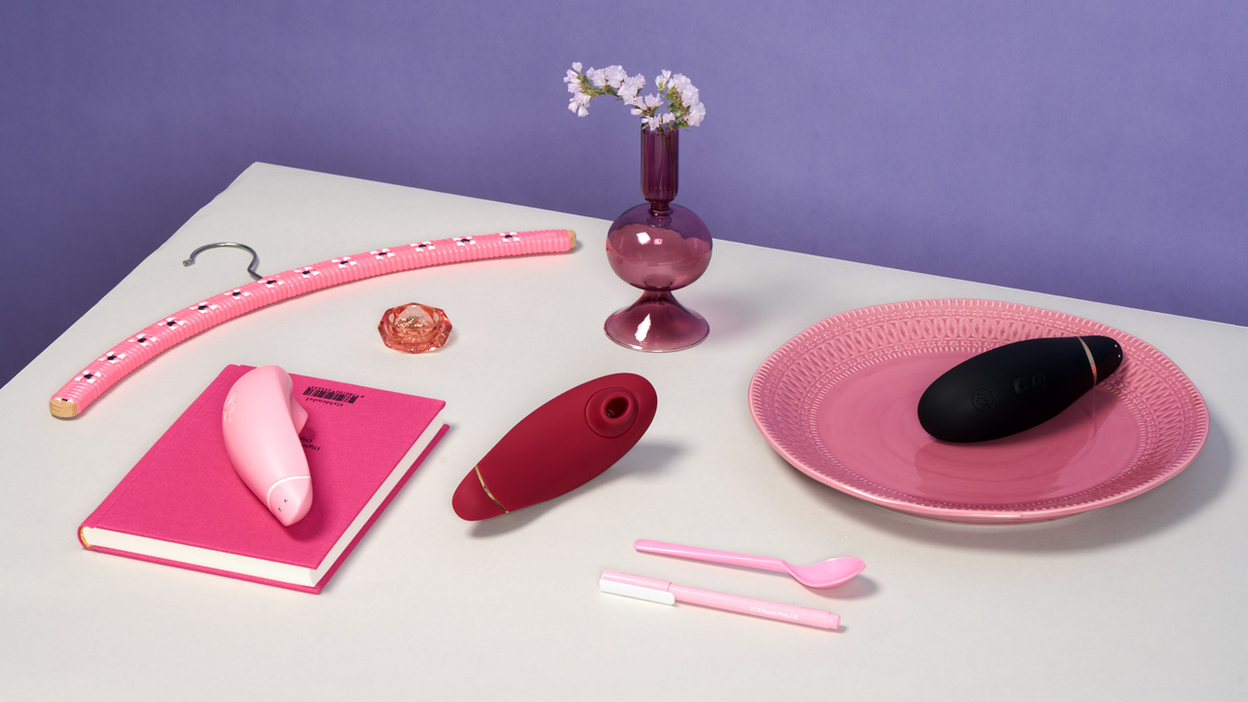 The Best To-Go: Satisfyer Traveler
Are you often on the go? Or would you rather have pleasure right at your fingertips at any time? Then the Satisfyer Traveler is your new go-to.
You still get air pressure stimulation, but in a more compact size that fits right in the toiletry bag, handbag, or weekend bag.
You should purchase Satisfyer Traveler if you:
Want to take your clitoral stimulator with you on a trip

Would like a discreet design

Want an affordable model.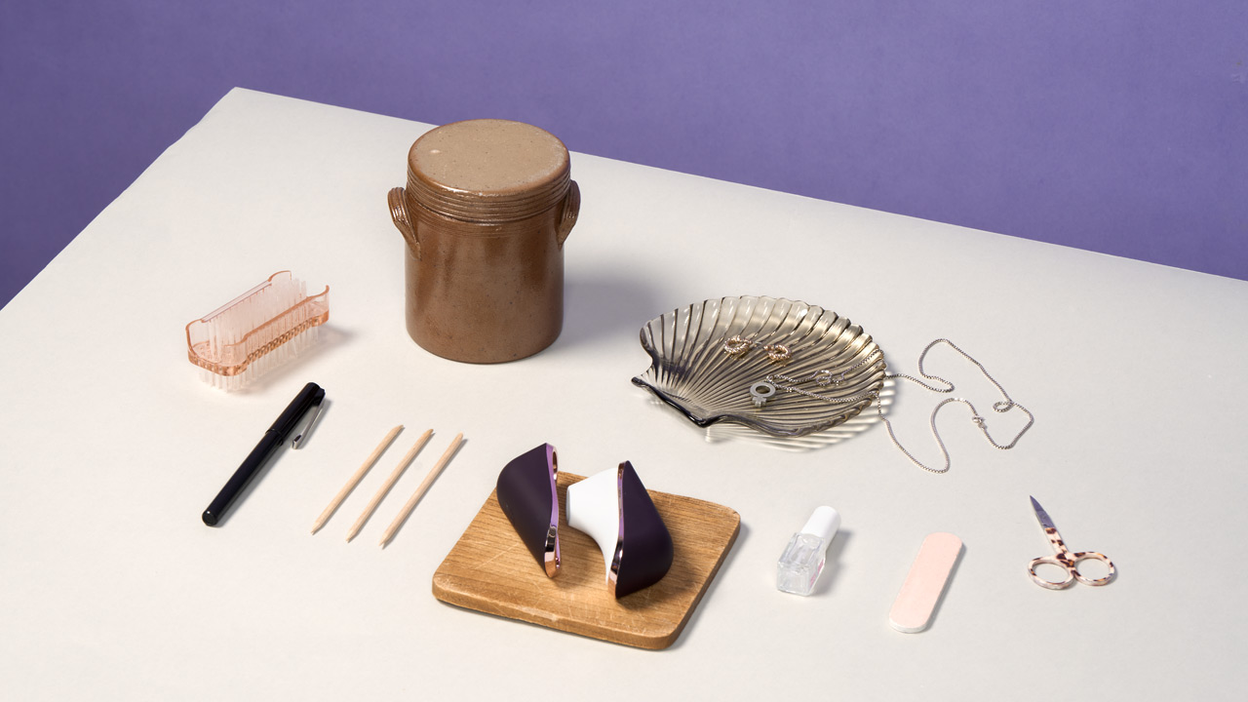 The Best for the Bath: Tracy's Dog Mr. Duckie
A relaxing bath has never done any harm, and with a clitoral stimulator designed like a bath duck, it gets even better.
Mr. Duckie is easy to hold in your hand so it doesn't slip while you're using it.
You should buy Mr. Duckie if you:
Want to take advantage your time in the bath

Like a small clitoral stimulator

Think fun designs are great.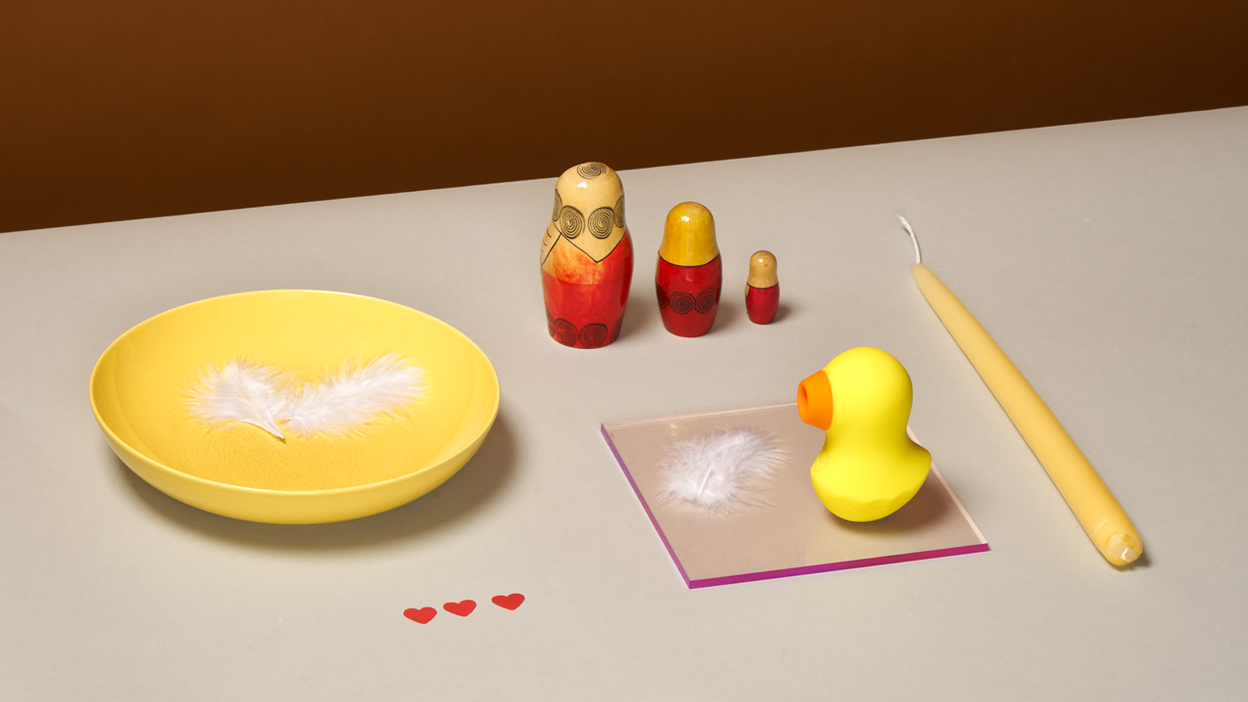 The Best for Long Distance: Satisfyer Curvy 2+
Are you in a long-distance relationship? Then the Satisfyer Curvy 2+ is the sex toy that makes you stay together.
With Satisfyer's own app, Satisfyer Connect, you or your partner can control the stimulator.
You can even design your own patterns and connect music or a microphone, so you can either get off to your favourite song or your partner's voice.
You should buy Satisfyer Curvy 2+ if you:
Are in a long distance relationship

Are turned on by the idea of cumming in a different way

Have become curious about the app's many features.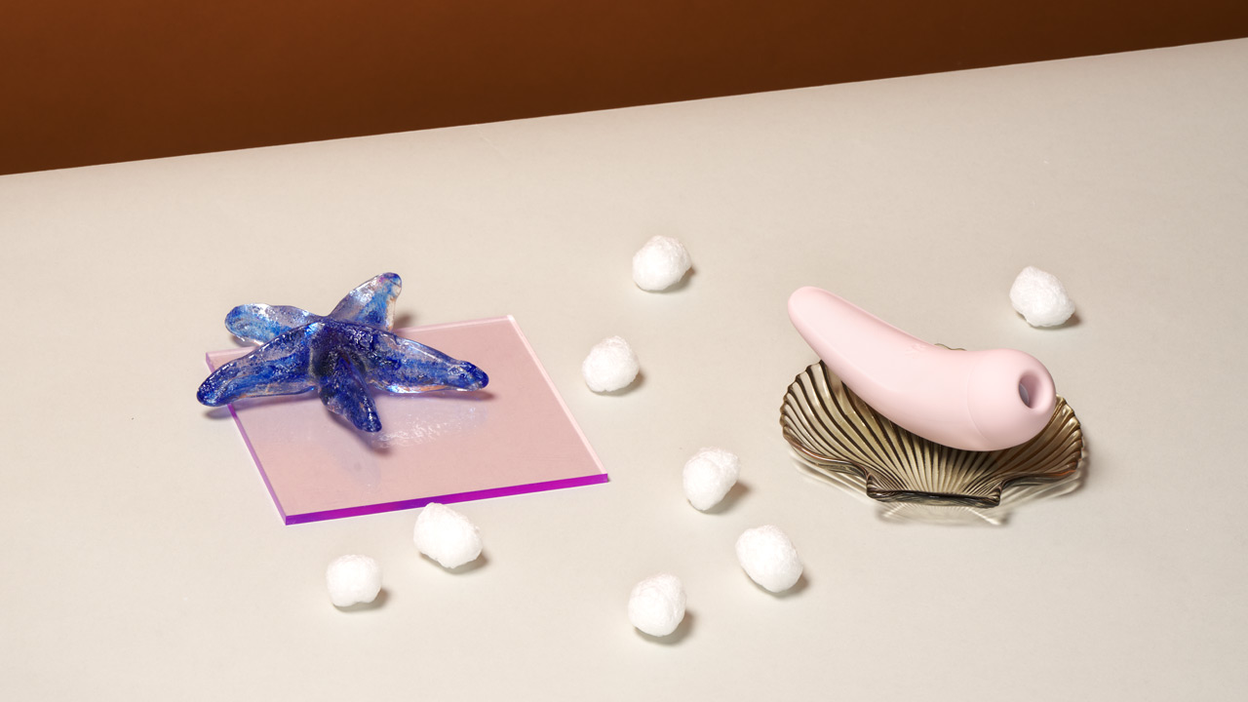 The Best for Double Stimulation: LELO Enigma
Do you know about double stimulation? If not, I would very much like to introduce you!
This means that you are stimulated both internally and externally.
The LELO Enigma provides internal vibrations that caress your G-spot while pressure wave pulsations take care of the clitoris.
You should buy LELO Enigma if you:
Like it very intense

Want double-up on stimulation

Care about design and quality.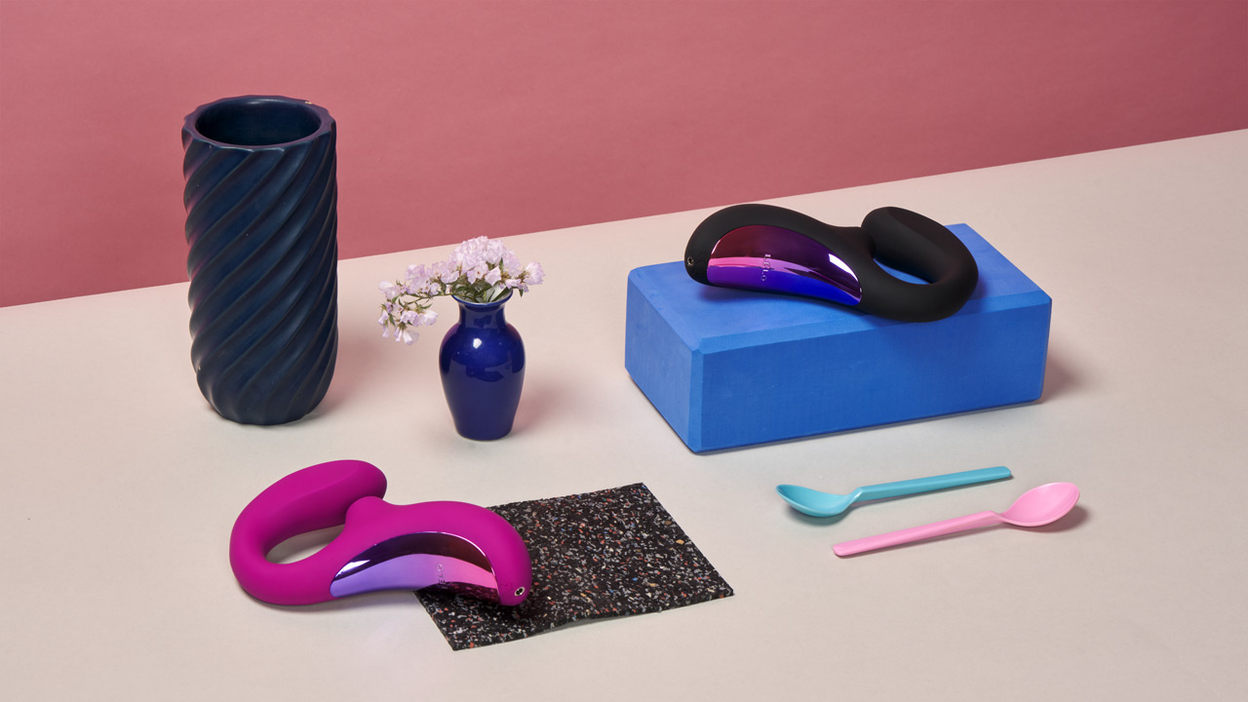 Cheap Clit Stimulator
Now that you have my take on the best products, you should of course also get my review of the cheaper options.
There are three brands in particular that produce cheap clitoral stimulators. The most famous are Satisfyer, Tracy's Dog, and ROMP.
We have mentioned Satisfyer several times, and we do so because they come in a wide price range.
Satisfyer Pro 2
It's known and loved, and it's not without reason.
Satisfyer Pro 2 is a really, really good beginner's clitoral stimulator.
The design is simple and it does what it's supposed to. For the price, it's definitely a winner.
Judging by the reviews, many are very enthusiastic about it.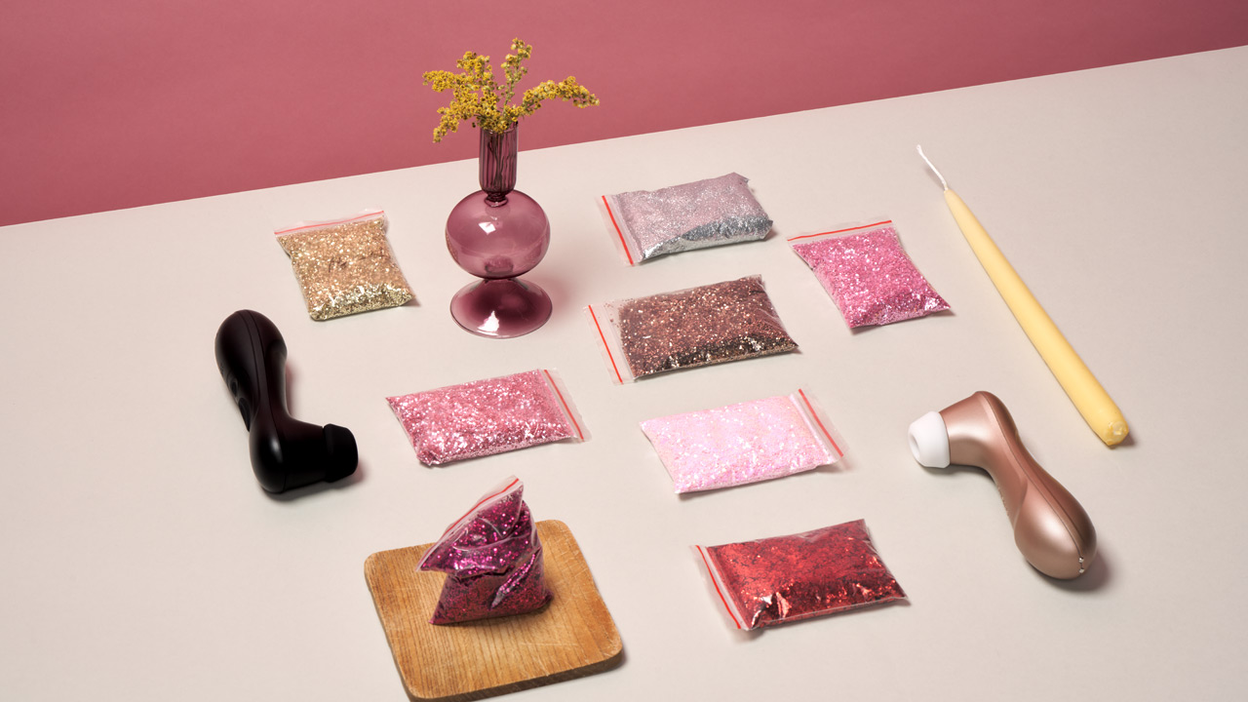 ROMP Switch
This model has a good size, a happy colour, and then it's ready with 6 pulsating intensities.
Moreover, ROMP Switch uses batteries, so you don't have to remember to charge it. You can just use the batteries you have lying around at home.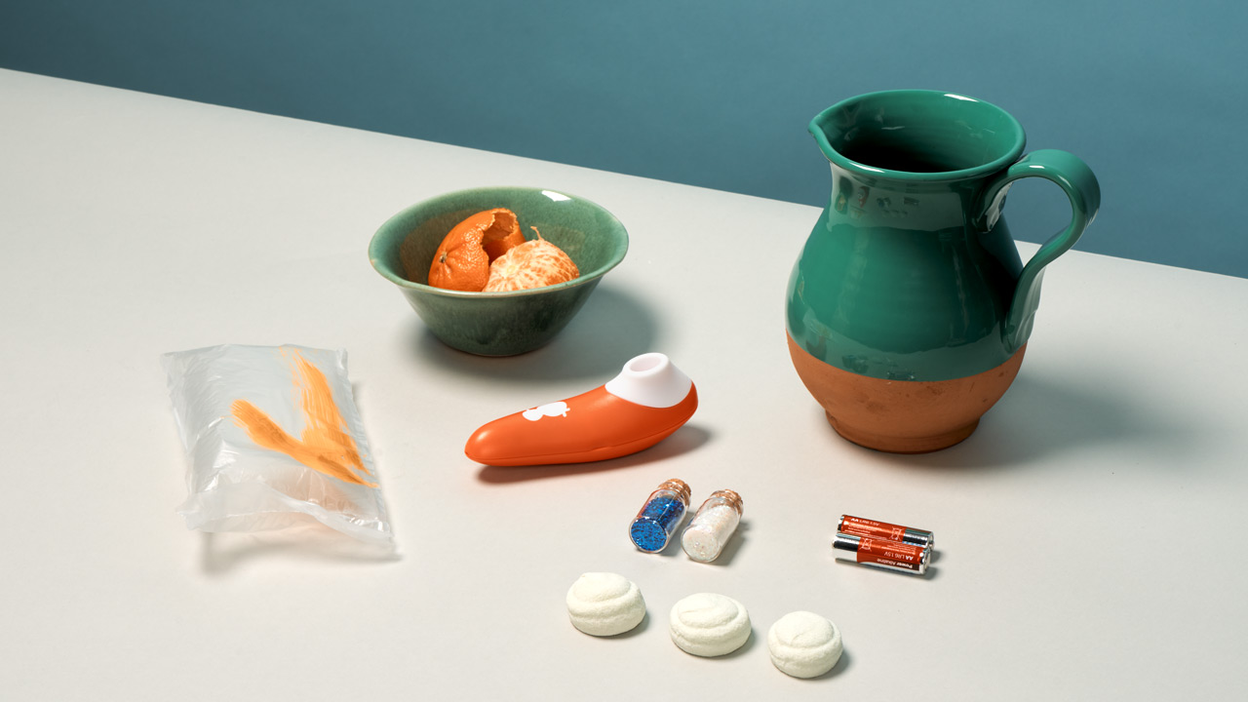 Tracy´s Dog P. Cat
I have mentioned 'intense stimulation' a few times, and it still applies. If you like it super intense, consider a P. Cat from Tracy's Dog.
If you prefer it gentle and with a slow start-up, choose another product. If, on the other hand, you want to get right to it and have it noticeable, you will love P. Cat!
Take it with you to the bath, or lie down in bed and experience how fast it makes you purr.
And now that we're talking about sex toys in the low price range, there are a lot of different ones to choose from. We have created the ultimate guide to cheap sex toys if you lack inspiration.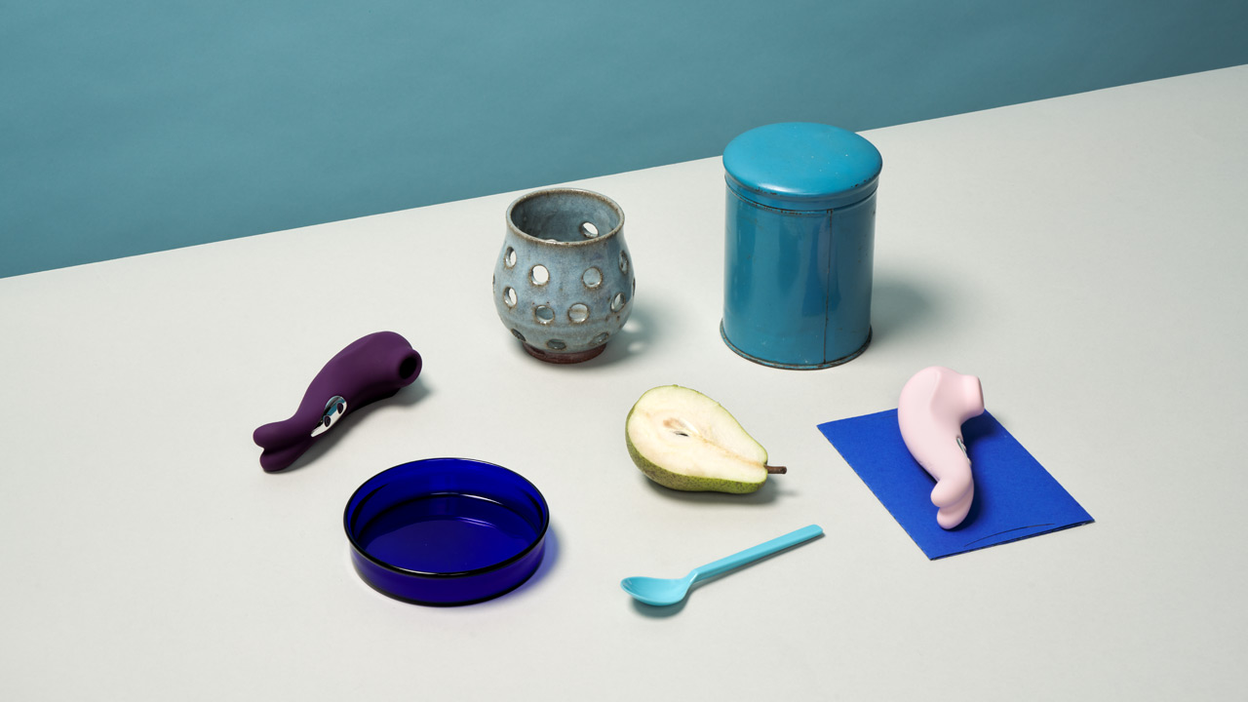 How to Use a Clit Sucker Vibrator with Your Partner
Your clit sucker vibrator is great to take with you under the duvet and use with a partner. I have gathered a few ideas for how you can get the most out of it during foreplay, oral sex, and sex.
Use a Clit Sucker Vibrator During Foreplay
A clit sucker vibrator combined with foreplay can be a really nice experience, as it gives a completely different feel.
Start by caressing the vagina with your hands until natural lubrication occurs, or use plenty of water-based lube.
When you've been warmed up well, the clit sucker vibrator can be used to continue the caresses. Start at the lowest intensity, and let it escalate at the pace that suits you best.
The clit sucker vibrator can also be used elsewhere on the body's erogenous zones, like the nipples. Try your best and always start at the lowest intensity.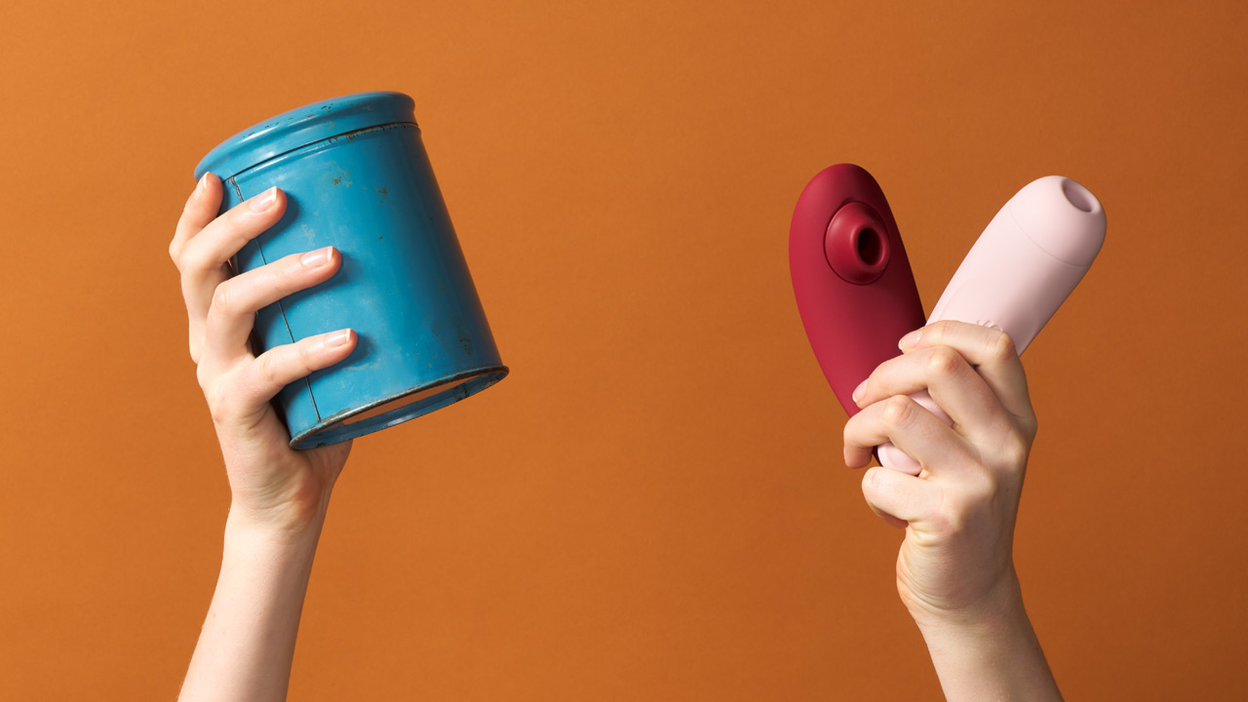 Use a Clit Sucker Vibrator During Oral Sex
If you want to include your clit sucker vibrator during oral sex, it's easiest to use a relatively small one.
Find one that isn't too big and still fits well in the hand. That way, your partner can more easily get to you while you're using it.
You control the intensities yourself, while your partner spoils your vulva with licks and caresses. The fingers can also easily be involved, and with a little patience, you will experience wonderful double orgasms.
Use a Clit Sucker Vibrator During Sex
It may sound a little awkward to use a clit sucker vibrator during sex, but it's really mostly about positions and the size of your stimulator.
The same applies as for oral sex—find one of suitable size so that it becomes a natural element rather than a disturbing one.
When you need to find the best position, it's obvious to start with either missionary or doggy style.
Take your time and make sure that the clit sucker vibrator is constantly located above the clitoris. This way, you quickly discover how it works best for you before you experiment with other positions.
Use your hands to hold the clit sucker vibrator in place, or use your bodyweight once you've found a position that works well.
As a small note, the stimulator can also be used after sex if more orgasms are needed.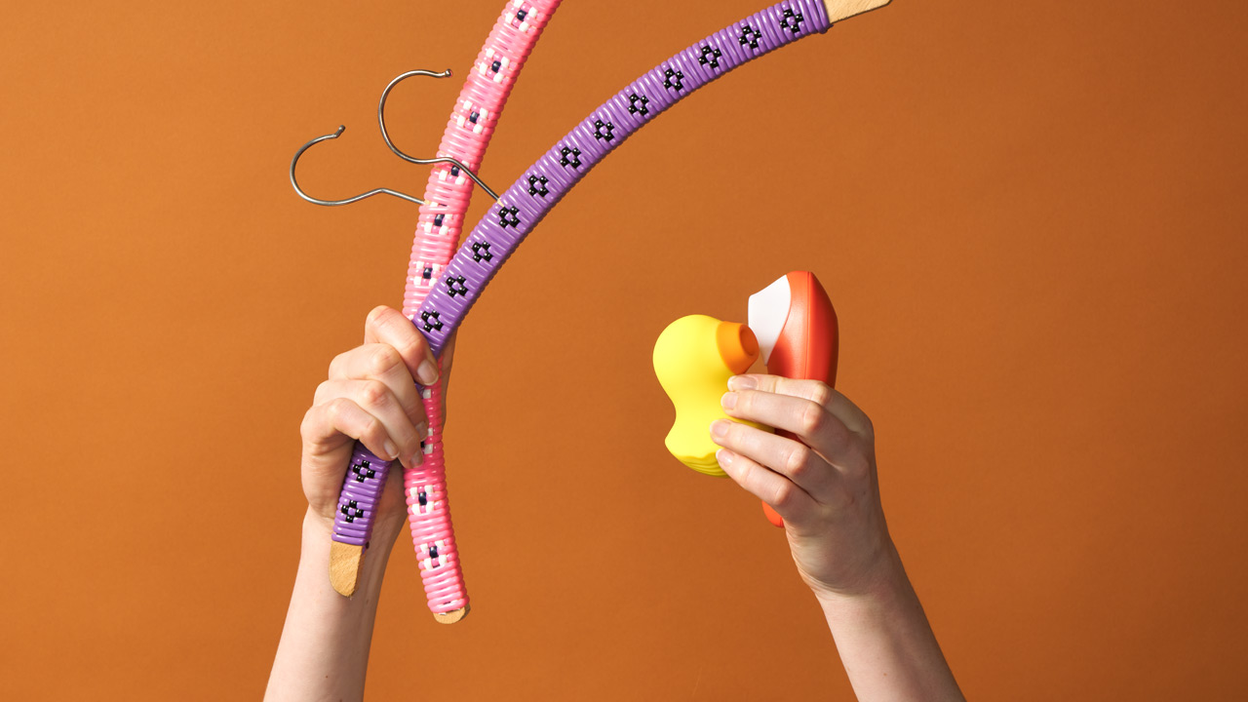 FAQ
Hopefully you've got the answers to all your questions. If you're still left with a few, I have collected the questions that are most often asked with regard to clitoral stimulators.
What does a clitoral stimulator cost?
It can cost anywhere from approx. £24 to more than £260. However, most are between £28-56 .
How long can I use it?
It's recommended that you use it for a maximum of 15 minutes at a time.
Can it be used on pierced body parts?
It's not recommended to use it on areas where you have piercings. It's also not recommended to use it if you have a pacemaker.
How do I clean it?
They are cleaned with warm water and mild soap or a sex toy cleaner.
If you have any more questions about clitoral stimulators, then feel free to get in touch with our customer service. They are ready to guide you.
Enjoy!
Related blog posts