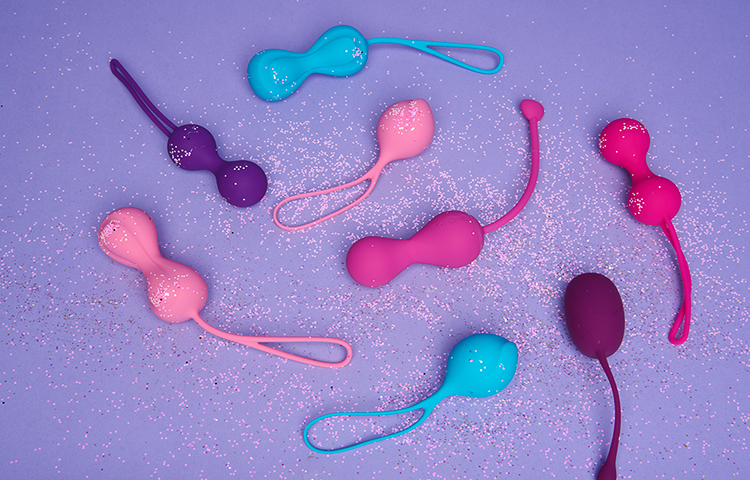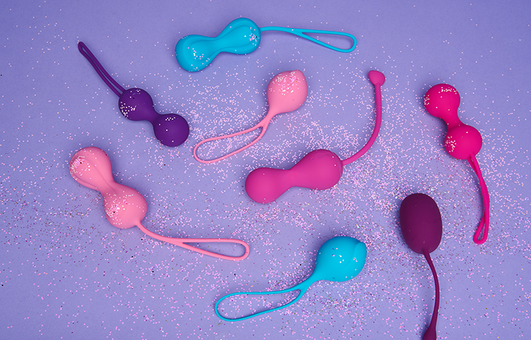 Kegel Balls - The ultimate guide
You've probably heard about kegel balls, and maybe you've thought you should start doing pelvic floor exercises! 
I think we've all been in the same boat.
In this blog post, we'll address all your questions about kegel balls, pelvic floor exercises and their place in your life.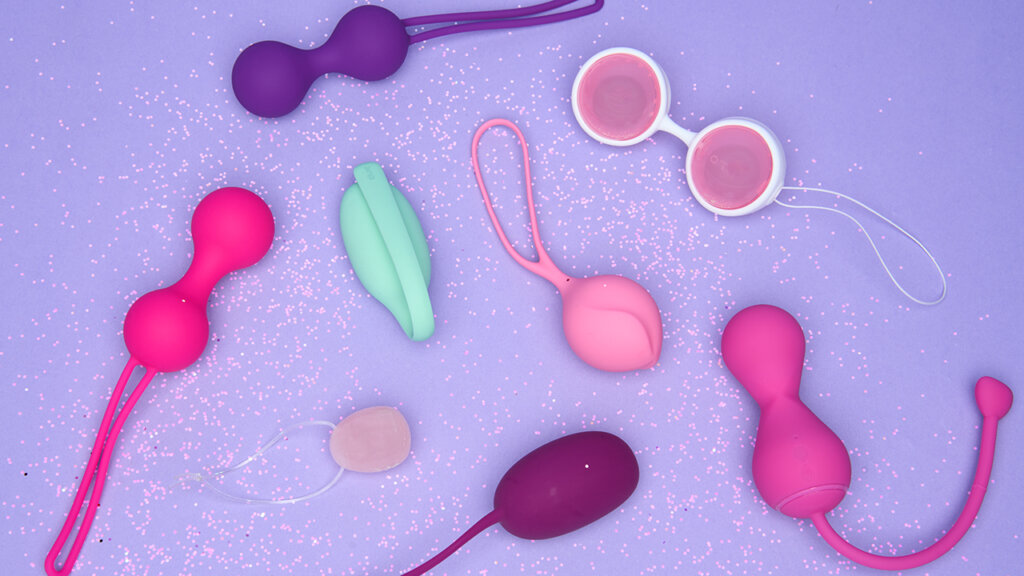 What are kegel balls? 
Kegel balls are tools that have been developed for training the pelvic floor. 
There are many differing opinions on which kegel balls are the best choice. Later in the post, we'll talk about our suggestions for specific types regardless of your level.
But the very first thing you need to know is what type to look for. 
If you're a beginner, you should do the opposite of what feels most logical. You should start with the largest size and the lightest weight rather than the smaller and heavier ones. 
When you're still practising, a large size helps to ensure the kegel ball will stay in the right place.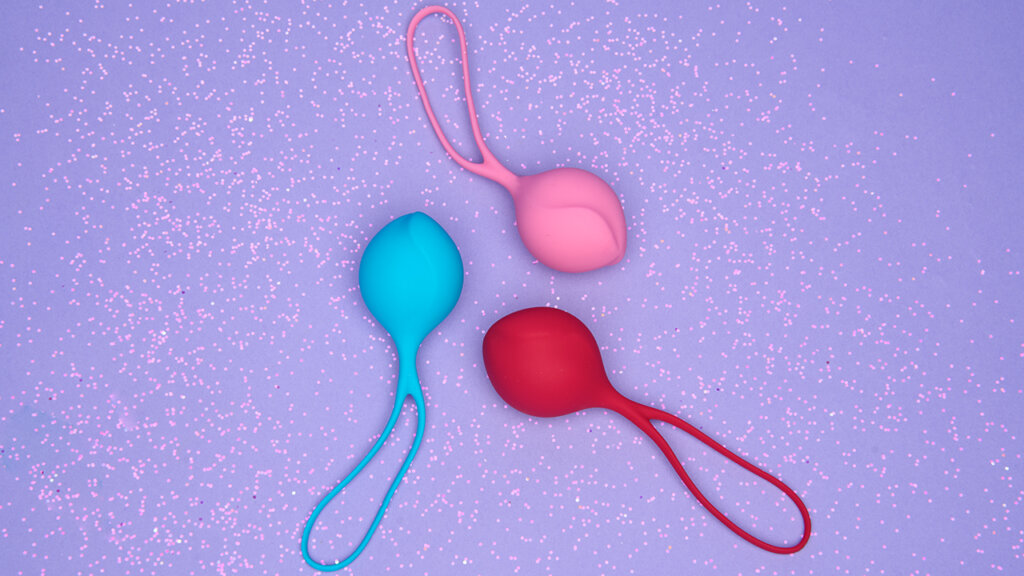 The size also makes it easier to feel it when you squeeze. A lightweight ball ensures you don't over-exert yourself as you practice getting better and stronger. 
When you know you have complete control, it's time to switch to smaller and heavier kegel balls. 
Your muscles must be strong enough to hold the balls without any discomfort. The small balls are designed for your muscles to tighten around them without them falling out. 
Now that you've got the basics down, it's time for the next step.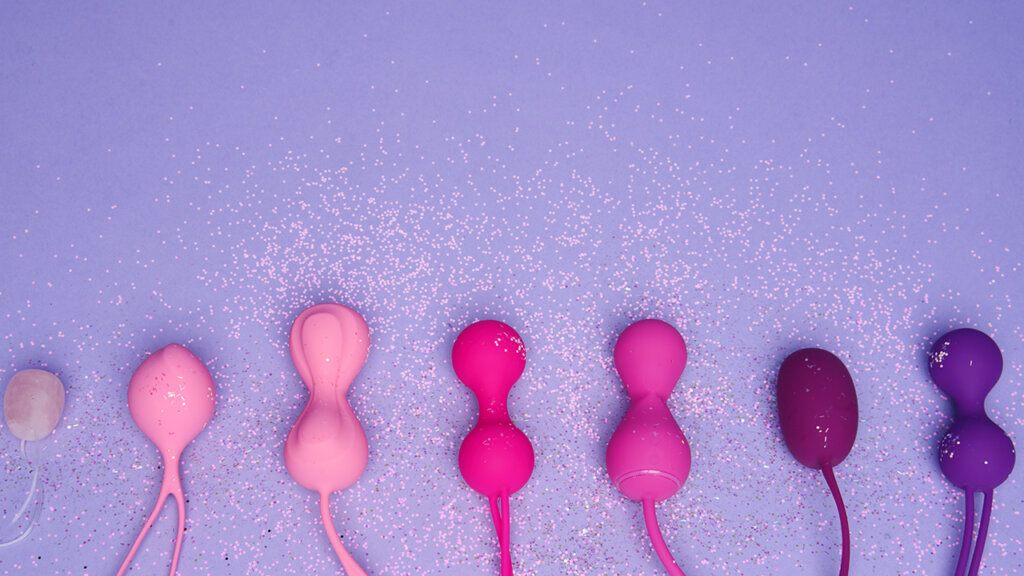 How to use kegel balls
You use the kegel ball by simply inserting it into your vagina, squeezing and holding for X amount of minutes before releasing and gently removing it again. 
If you're looking for a more detailed guide: 
Always clean your kegel ball before and after use with warm water and mild soap or sex toy cleaner. 

When it's clean, it's ready to use. You can add a little lube to make it easier to push inside. 

Squat to have the best chance at getting the ball to sit in the right place. 

Gently push the ball into the vagina and stand up. It may feel a little strange at first, but it should never be uncomfortable – if it's uncomfortable, remove the ball immediately. 

You can use a kegel ball for a maximum of 15 minutes at a time, and even less if you're a beginner. Start out by wearing it once a day; for example, you can put it in before you brush your teeth and increase the duration over time.  

When you're ready to take it out, squat down again and slowly pull it out. 

Clean your kegel ball again before storing it away.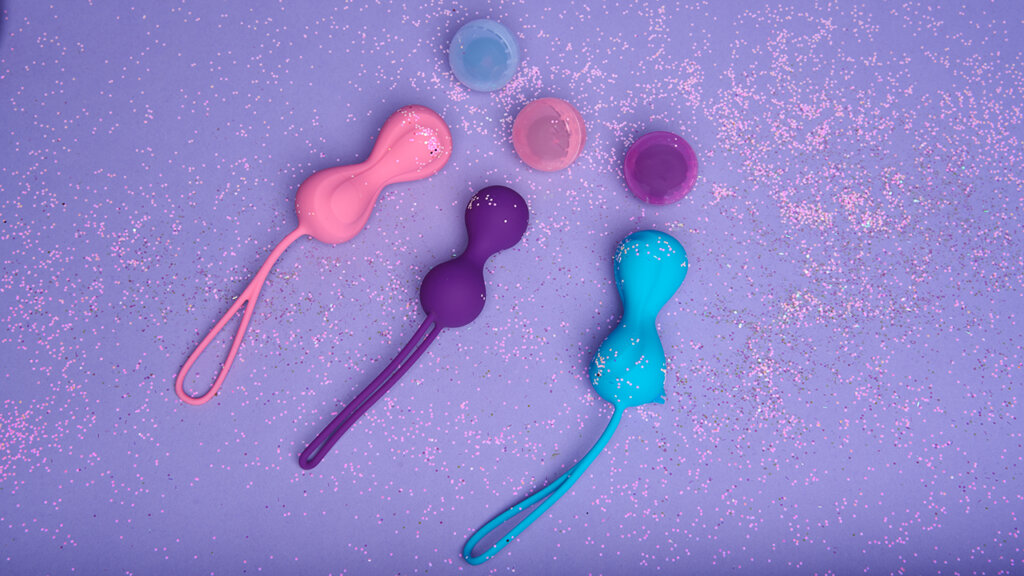 Kegel balls after birth
When the baby is finally born and takes over all your time, energy and thoughts, it can be hard to remember to train your most intimate areas.
If you've given birth you can use the heavier kegel balls It can be helpful to make them a part of your everyday routine, like when you're pumping, brushing your teeth, or making lunch. 
Wait until you're 3 months postpartum before using kegel balls, and check in with your doctor so that they can make sure everything is as it should be before you continue your carrying career.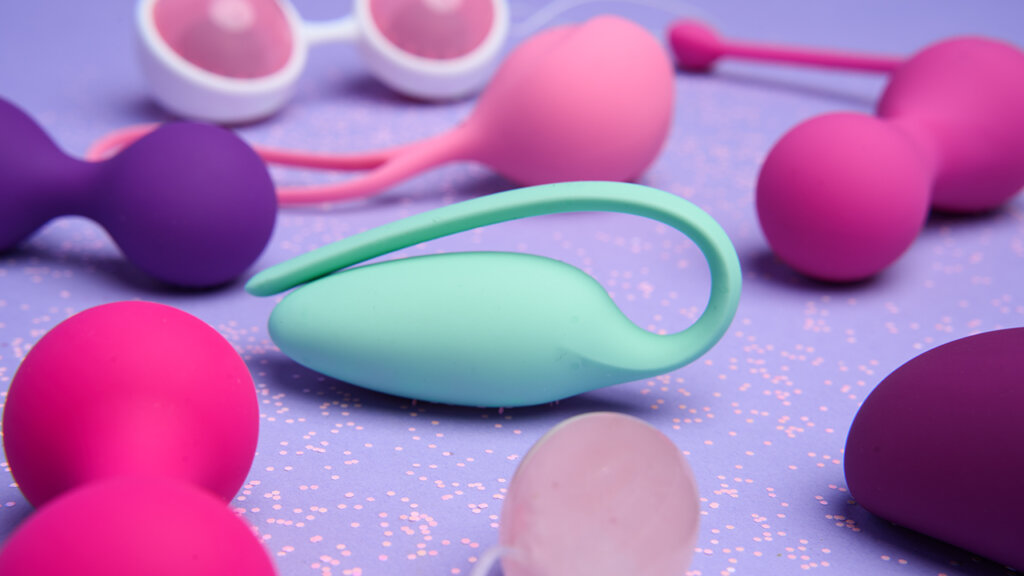 Kegel balls or pelvic floor exercises? 
If this had been a question on Jeopardy, we would have taken this question for £500: Do kegel balls rule out pelvic floor exercises? The short answer is no. 
The long answer is still no, but based on the fact that you don't have to choose.
If you easily find the time and form a new habit of squeezing every time you turn right in traffic, then you might not need to invest in kegel balls.
However, if you're one of many who are aware of their pelvic floor but forget to squeeze during the day, then kegel balls are your salvation.
Get your kegel ball incorporated into your nightly routine, and both you and your pelvic floor will thank you and go to bed happier.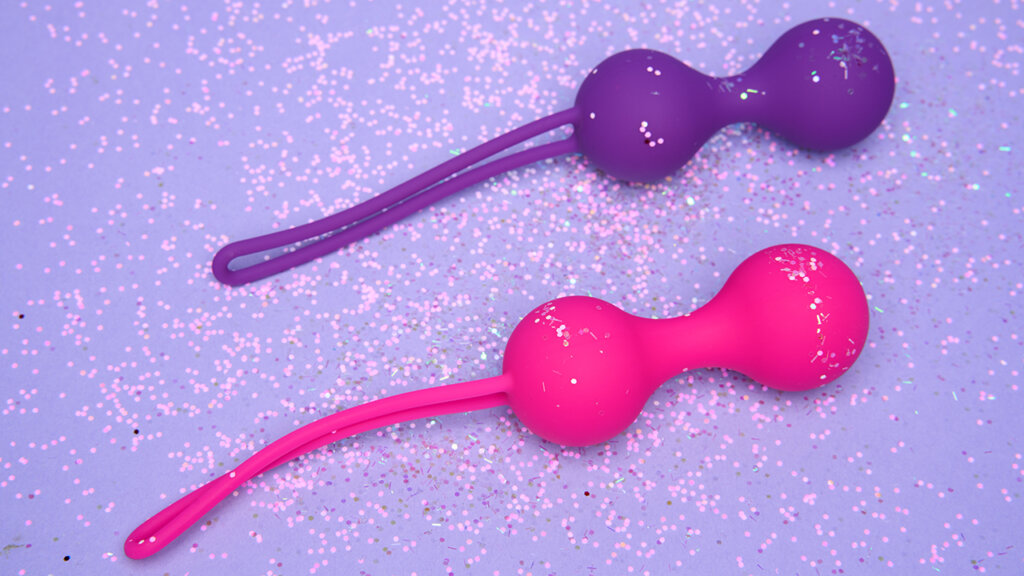 The best kegel balls
Although you've probably heard of the infamous kegel balls and have seen a few, you might not know which one is right for you. Don't worry; we'll help with that. 
Best kegel balls for beginners
If you're a proud beginner, pelvic floor balls must be a certain size and weight if you want your training to be optimal. 
Satisfyer Power Balls (3 pcs)
With the beautiful balls from Satisfyer, you get three models that meet your needs while giving you a challenge.
baseks Kegel Balls Training Set (2 pcs)
If it's hard to choose, baseks has made a training set with two balls so you can easily switch to a heavier model when you're ready.  
Sinful Ava (1 pc)
With a single, round ball, Sinful's Ava is a really great place to start. It's easy to insert, and with the practical string, you can just as easily remove it.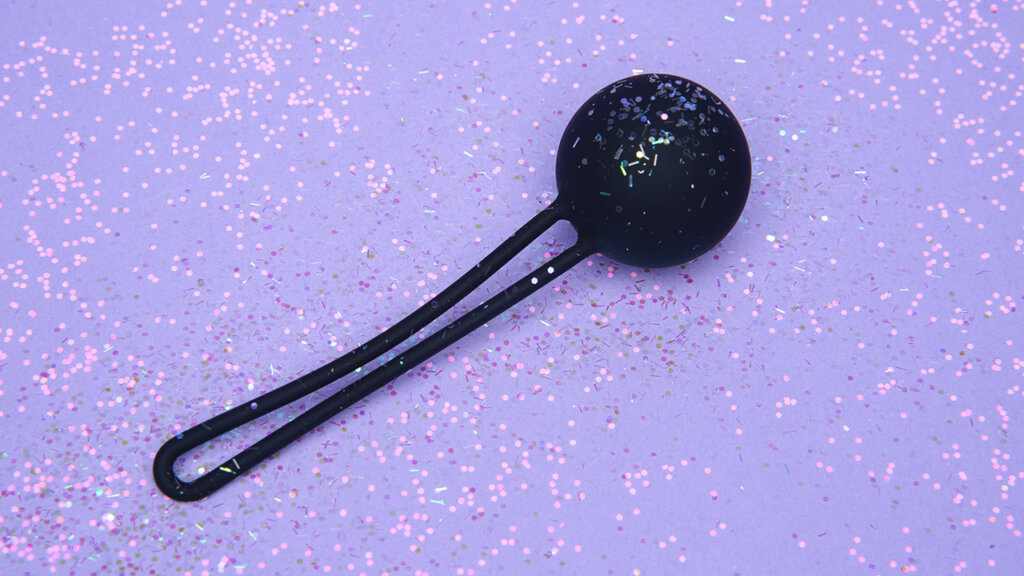 Best kegel balls for advanced users
When Catwoman starts looking enviously at your strength and agility, it's time for a new league. If you're ready for a challenge, we have the equipment!
In the same way that sourdough needs to be fed from time to time, the pelvic floor also needs maintenance. The best way to do it is by using a ball with a little weight. 
LELO Beads Plus
With LELO Beads Plus, you get 3 different sets of pelvic floor weights and a sleeve with two slots, so you can easily swap the weights around to whatever suits you best. 
Amaysin Deluxe
Be pampered as you train with the Amaysin Deluxe ball. It weighs in at 104 g, so make sure you squeeze it well.
Satisfyer V Balls
If you like the idea of a set, then Satisfyer has just the one for you. For those of you who have experience and know how you want your vaginal muscles trained best, check out their popular set of V balls.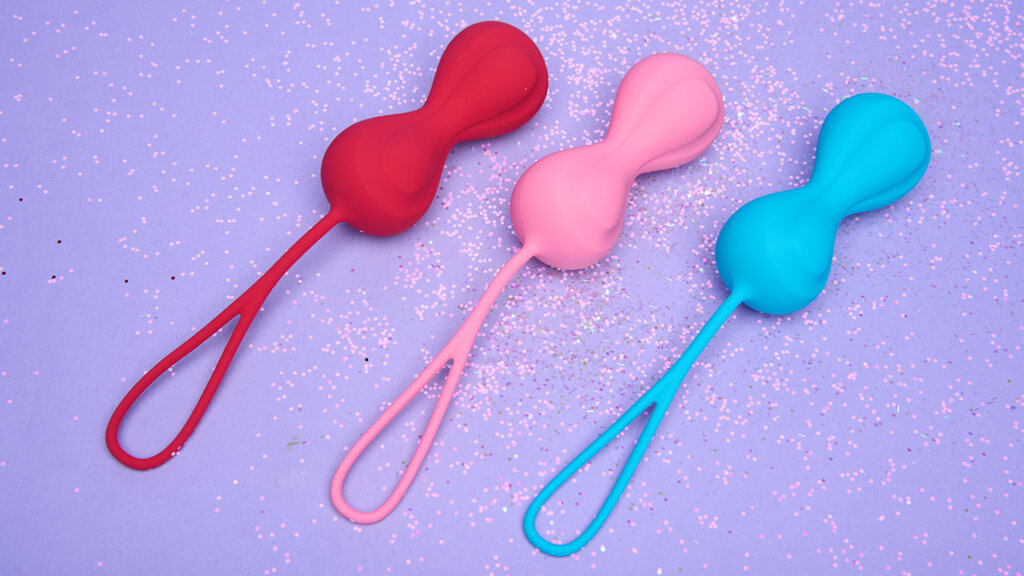 Jade eggs
Jade eggs have been given a special place in intimate training. 
You may not follow the moon's cycles or find that incense enriches your life, but you might want to take a closer look at what this special edition has to offer. 
The original Jade egg is actually created with the purpose of increasing blood flow and focusing on sensual energy. 
Although the starting point is different, it helps in the same way as the kegel ball. 
The rose quartz has also made its appearance on the training team.  
The stone is supposed to represent universal love, and it's also said that it can bring more joy into your life. With Le Gemme's Yoni Egg, you can choose between 3 sizes to find the right one for you.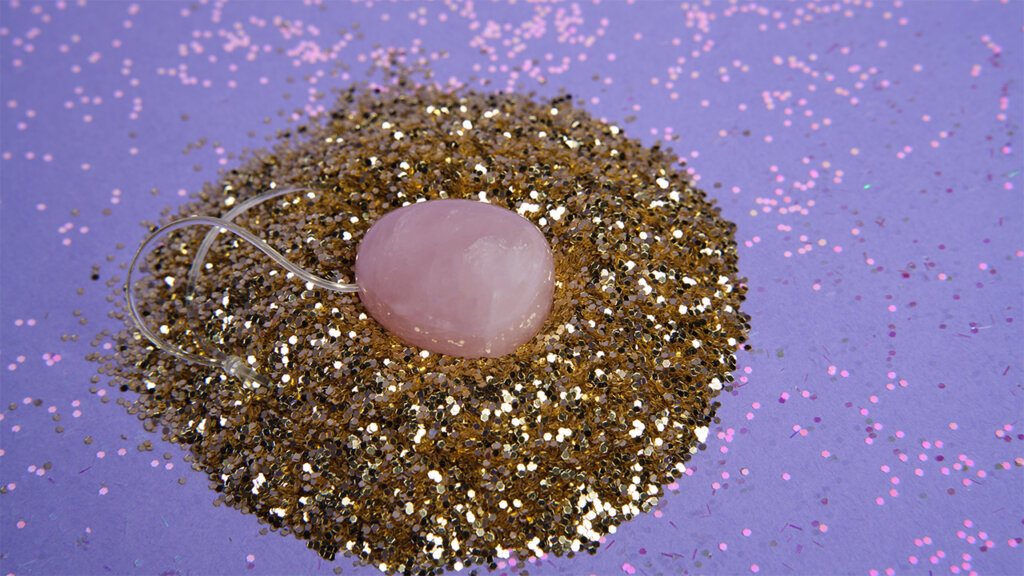 Pelvic Floor Trainers - an exciting alternative
Okay, we've got another ace up our sleeve. If you want to be absolutely 100% sure you'll get your exercises done and that you did them right, you need to get a pelvic floor trainer.
It is the AI version of a personal trainer via an app that helps guide you to the pelvic floor's answer to swole biceps. 
The best pelvic floor trainers
Maybe you aren't sold on them yet, but after we list our top three faves, you just might change your mind.
OhMiBod - Lovelife Krush
With its built-in sensor, the award-winning Lovelife Krush from OhMiBod analyses your muscles' strength and tailors a training program just for you. You connect it to the free TASL (The Art of Science and Love) app, where training awaits along with some slightly more naughty games. 
We-Vibe - Bloom
With We-Vibe Bloom, you pay a little extra to get much more. This pelvic floor exerciser has 3 interchangeable weights, so you can start with the lightest and slowly work your way up. You have the option to turn on stimulating vibrations while you train, all controlled via the free We-Connect app. 
Elvie
Be guided all the way to sculpted musculature with the popular Elvie Pelvic Floor Trainer. The award-winning pelvic floor trainer shows you just how well you're doing and how you've developed over time, all through the free app Elvie Trainer. You get to measure your power and movements in 5-minute sessions that make it easy to get started.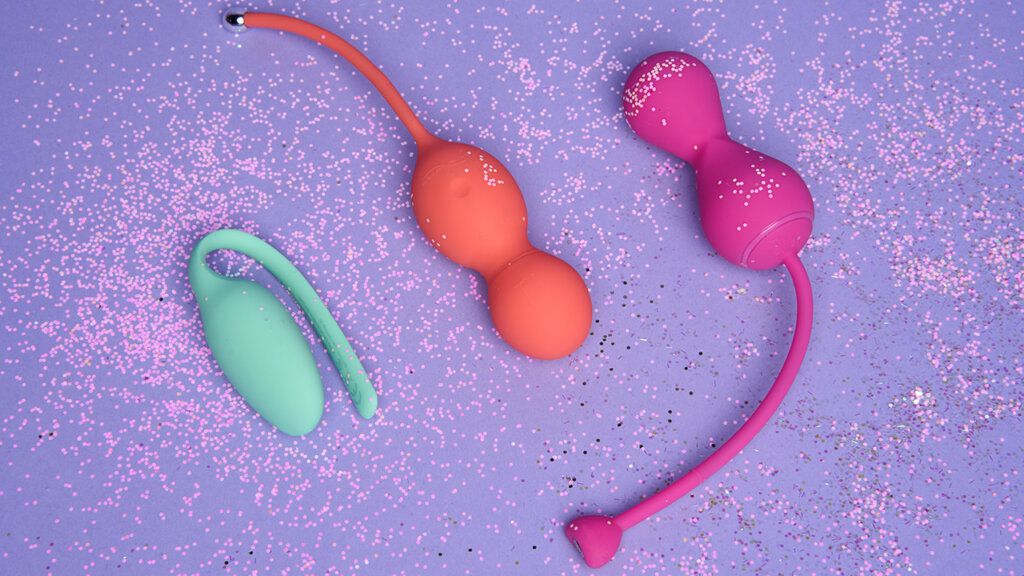 Get started! 
We hope that we've piqued your interest to start using kegel balls so that you can train your pelvic floor to be strong enough to win an Olympic medal. 
Check out our large selection at Sinful, where you can also find pelvic floor trainers, jade eggs, and all the other goodies we went over today.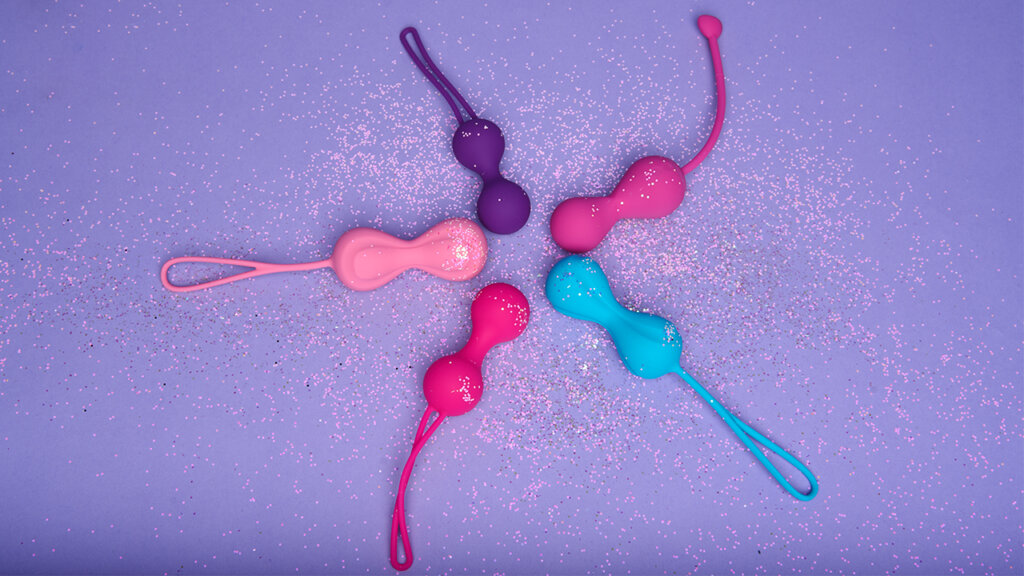 Related blog posts