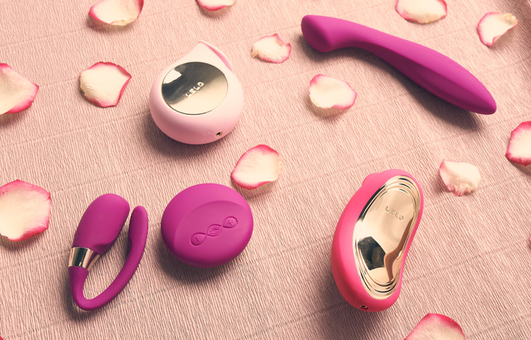 LELO - Beautiful Sex Toys from Sweden
Do you care about aesthetics and high quality? Do you want your home to exude beauty, even in the farthest corners, and even the night drawer? Then you'll love the beautiful sex toys from Swedish LELO.
At LELO, quality and visual expression are paramount, and LELO really is the top of the line when it comes to adult toys made for the most intimate moments.
In this guide, you will get to know one of our favourite brands better, and you will be introduced to some of their very best products for both women, men and couples.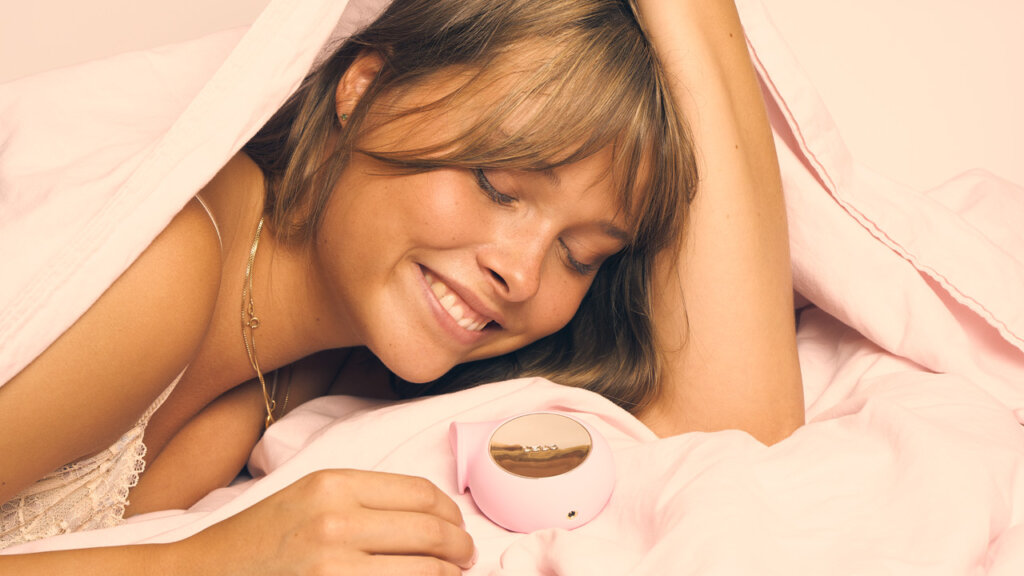 Who Is LELO?
We don't have to go any further than to Sweden to find out where it all started. LELO was created in a townhouse in the middle of Stockholm by the engineer Filip Sedi and the designers Eric Kalén and Carl Magnussen. We actually have to go all the way back to 2003, when this trio met and created a brand and designs that would revolutionise the sex toy industry.
The three stalwart guys sought answers to the question:
What if our most intimate products were made as beautiful as the ones we proudly display?
Today, the company has around 2,000 employees spread out over 50 markets worldwide. They have won more than 110 awards, including three of the prestigious Red Dot Design Awards. In 2016, they were able to report 16 million LELO products sold worldwide since the first model, the clitoral vibrator Lily, saw the light of day.
You would think that with numbers like these you might want to rest a little on the laurels, but that's not the case with LELO. They continue to be driven by an insatiable curiosity about how to combine modern technology, aesthetic design and enjoyment in the very best way.
Their mission is always to find innovative and beautiful ways they can bring enjoyment into people's homes. This being in beautiful designs that don't look like conventional sex toys.
Their wonderful products all bear the stamp of the brand's Scandinavian roots. The design is stylish, aesthetically beautiful and always has clean lines and preferably an organic expression with soft shapes that imitate the body's natural curves.
What Kind of Sex Toys Can You Buy From LELO?
Although it can be tempting to specialise in one area and produce products for a single target audience, LELO is happy to please a broad range of customers with their competencies. They make sex toys for both women, men and couples, as well as erotic accessories that many of us may already have lying in the night drawer.
You can find everything from exclusive clitoral simulators and effective pelvic floor balls to test-winning lube, penis rings, couple's vibrators and much more in LELO's product portfolio.
One can hardly mention LELO without also mentioning their revolutionary condoms, HEX. Their team of skilled engineers spent a full 7 years developing an extra strong condom that doesn't compromise on feeling. They designed a groundbreaking interior structure built of hexagons that contribute to a reinforced condom, which has a harder time bursting.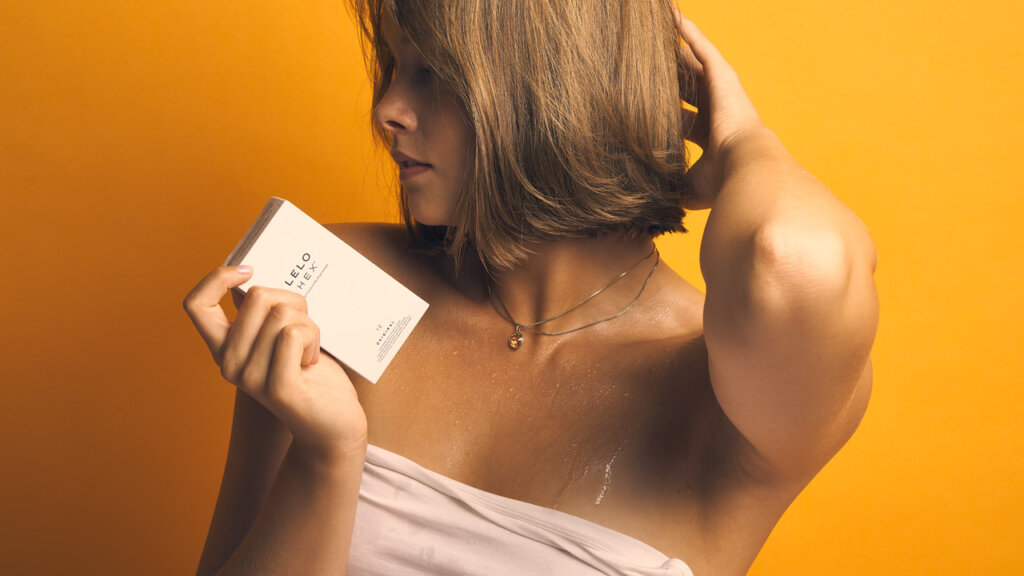 As you can probably see by now, there are a ton of reasons to acquire a sex toy from LELO. But where do you start when there is so much good to choose from? What is best?
Do not despair! We take you through the three best products for women, men and couples, so you can find your perfect match.
Top 3: Sex Toys for Women
Read our in-depth description of the three best and most popular sex toys for women from LELO.
LELO Ella—G-Spot Dildo
The G-spot and its many benefits are no longer a particularly well-kept secret, and many women enjoy spoiling the delicious and sensitive spot every day. But for many, it can also be hard to find, and even harder to hit again and again for sustained stimulation.
With the Ella G-Spot Dildo, the days of crooked fingers are over. Its special curved design makes it easy to hit the spot, while the flat tip makes it a comfortable and enjoyable experience.
Ella is, of course, covered with the most delicious silicone, which gives it a luxurious and silky soft surface. If you 'just' want vaginal stimulation, you can advantageously turn the dildo around and insert the pointed end. All this testifies to the accomplished thoughts behind all the products from the popular Swedish brand.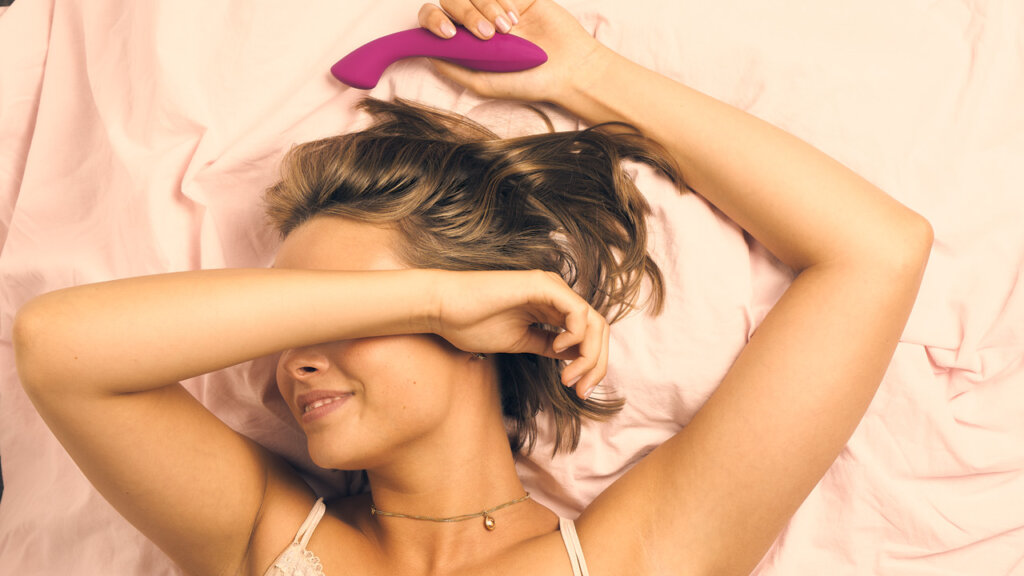 LELO Sona Cruise—Clitoral Stimulator
The clitoral stimulator is really the sex toy industry's IT girl these days, and here the Swedes are also able to keep up. Sona Cruise Sonic is in many ways the essence of this brand. It features the new and groundbreaking technology from the clitoral stimulator, wrapped in the most beautiful design, with organic design, metallic details and fresh, fashionable colours.
Using effective sound waves, Sona Cruise stimulates your clitoris without creating 'vibrator numbness', making it possible to have numerous orgasms. Its waves of pleasure propagate in all branches of your clitoris, even the inner branches you may not even know about. The stimulator gets its name from its innovative 'cruise control' function, which ensures that it keeps the speed, no matter how hard or light you push it against your clitoris.
Sona Cruise is not the only effective and beautiful clitoral stimulator in the LELO family. It also has three sister products: Sona, Sona 2 and Sona Cruise 2. Read more about them on their product pages and choose the one that suits you best.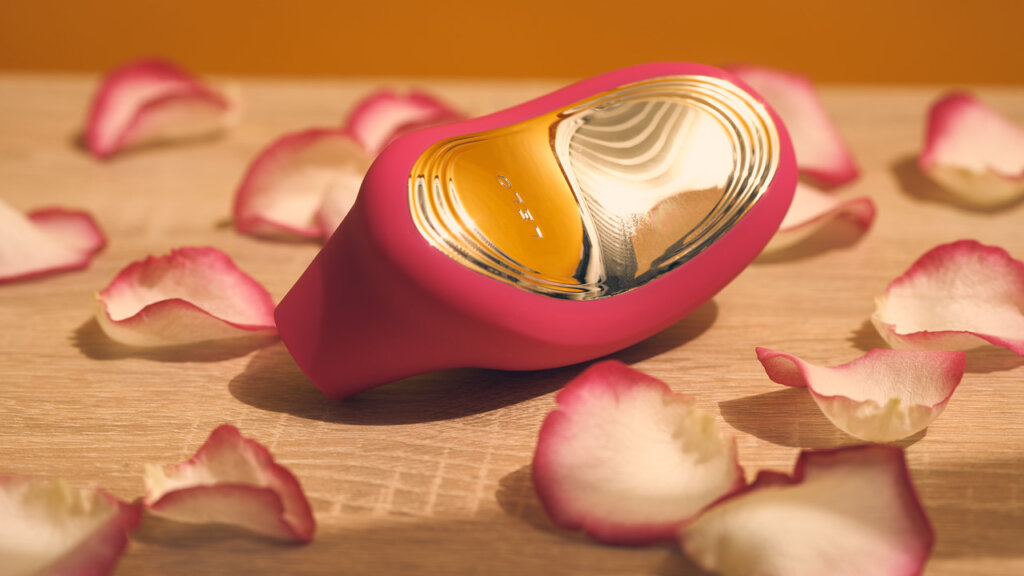 LELO Soraya 2 Rechargeable Vibrator
Most women have heard of, if not already got acquainted with, the rabbit vibrator. It's a true bestseller and loved worldwide. With Soraya 2, you get the luxury version of the popular vibrator, where the design is certainly a core value. But that doesn't mean that functionality has not been thought of. On the contrary. Soraya 2, for example, has a practical handle at the bottom, which means that you can easily hold it in place at all times.
The special design of the vibrator was developed on the basis of ultrasound scans of the female intimate anatomy, and it was created to ensure that the internal stimulator hits all G-spots as well as possible—even if the anatomy varies from woman to woman. With the same goal in mind, the external stimulator is extra flexible, so it adapts to your body shape and always hits the clitoral area.
The two stimulators—the outer and the inner—can be controlled separately, so you get tailored stimulation that helps you on your way to a double orgasm from both the clitoris and the G-spot.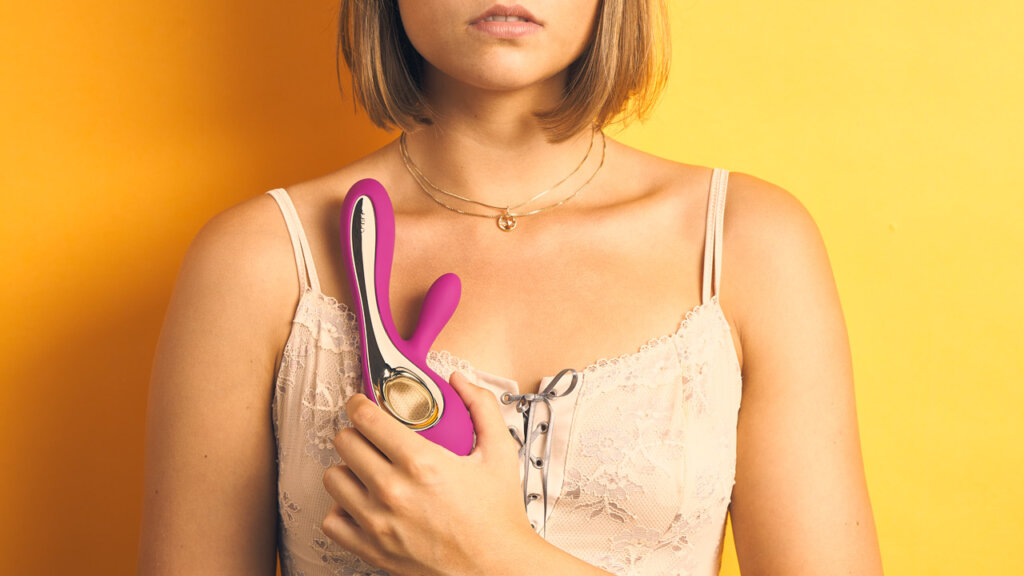 Top 3: Sex Toys for Men
Read our in-depth description of the three best and most popular sex toys for men from LELO.
LELO Hugo Prostate Massager
Hugo is a luxurious prostate stimulator, which in many ways represents a whole new way of thinking about male pleasure. The product can increase the size and intensity of the man's climax by up to 33 percent. Surely that's worth a try!
To many men, the prostate and anal stimulation in general are surrounded by some taboos. Which is a shame, because the prostate can be a source of huge and explosive orgasms. With its two motors and stimulators, Hugo hits your prostate while spoiling your sensitive crotch.
Even here the design is top notch and features delicious material, soft rounded lines and metal details on both Hugo and his remote control. The remote control uses the groundbreaking SenseMotionTM technology, which makes the buttons almost redundant, as it instead detects the movement of the remote and uses it to control the prostate massager. Hugo is truly designed with the gadget and design-loving man in mind.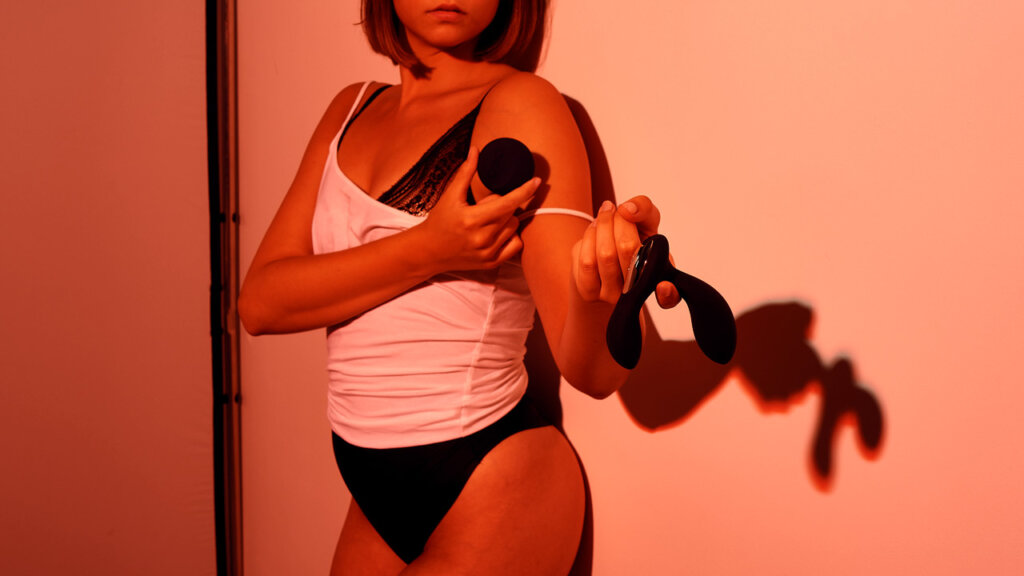 LELO F1S V2 Red Pleasure
If Hugo is for the gadget-loving man, then the the masturbation product F1s V2 is for the man with petrol in his blood and IT in his heart. It's for the man who loves to be nerdy and fully dives into his interests. Only this time, the hobby also provides great bodily pleasure.
The F1s V2 is inspired by race cars, which is clearly reflected in its black/red look and the included apps interface, which is designed to look like a speedometer.
But that's not all. F1s V2 is the world's first Software Development Kit (SDK) masturbation product. This means that if you know your way around technology, you can actually design your very own associated app.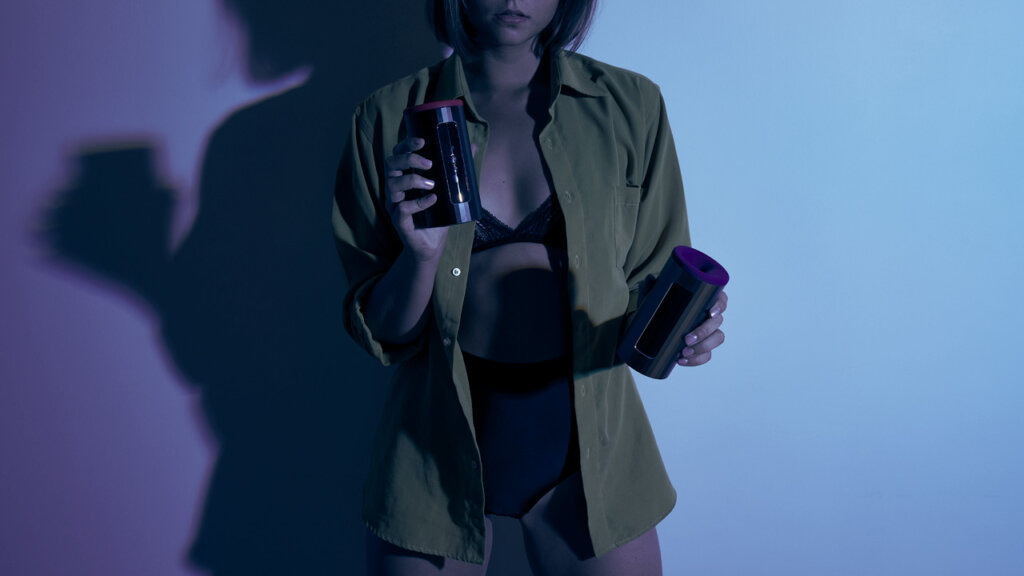 LELO Tor 2—Rechargeable Penis Ring
There are many benefits to using a penis ring. You get a harder erection, which is also kept for a longer time as the blood cannot run back to the body. However, the Tor 2 penis ring is much more than a simple penis ring. This can be seen from its delicious design, which clearly shows that we're dealing with a high quality product.
Tor 2 was specifically developed to have increased comfort and to sit right where it should, so that it also gives your partner the most enjoyment possible. The penis ring stores 6 different vibration settings, which are both propagated in your shaft and can be felt on your partner's clitoris.
As with all LELO's other products, function during use is also considered here. Therefore, its buttons are positioned so that you can easily switch between settings, even during the act. With Tor 2 you get a small product that will surely give both you and your partner lots of enjoyment.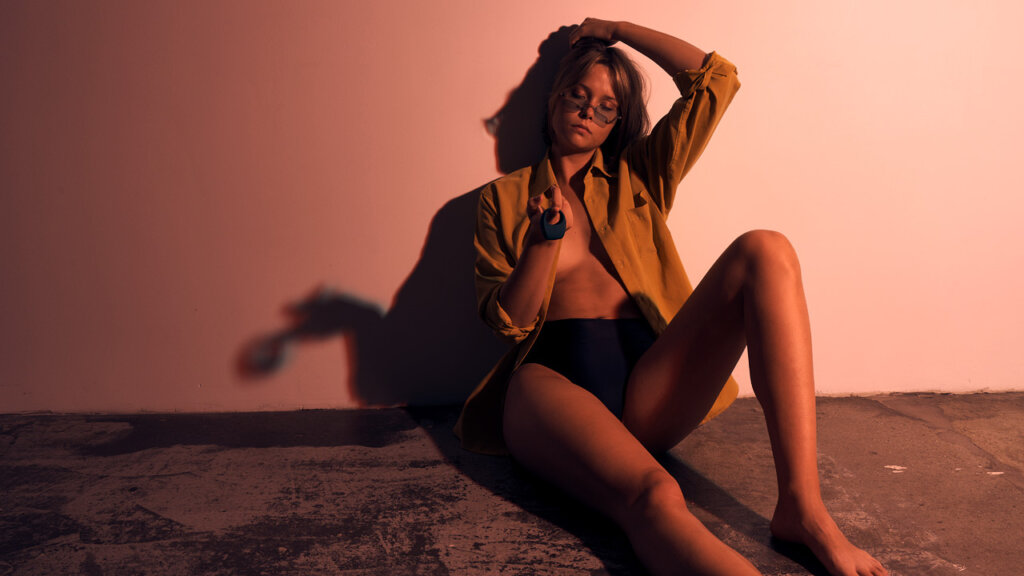 Top 3: Sex Toys for Couples
Read our in-depth description of the three best and most popular sex toys for couples from LELO.
LELO Smart Wand Large 2
Here you really have a product that just exudes the whole Swedish brand. The characteristic fashionable colours, the metal details and the smart design all help to ensure the perfect look and high functionality. On top of that, both material and its vibrating interior are of high quality.
The Smart Wand Large 2 is the Swedish brand's bid for an interpretation of the well-known classic, the Magic Wand. However, this model is ergonomically designed so that it fits well in the hand when you both need to be spoiled with a wonderful massage or if you want to explore orgasm-filled play.
With LELO, they have thought about everything, so of course their Smart Wand is both waterproof, rechargeable and provides a host of vibration patterns and levels. Its flexible head also makes it easy to massage or tease right where you want to.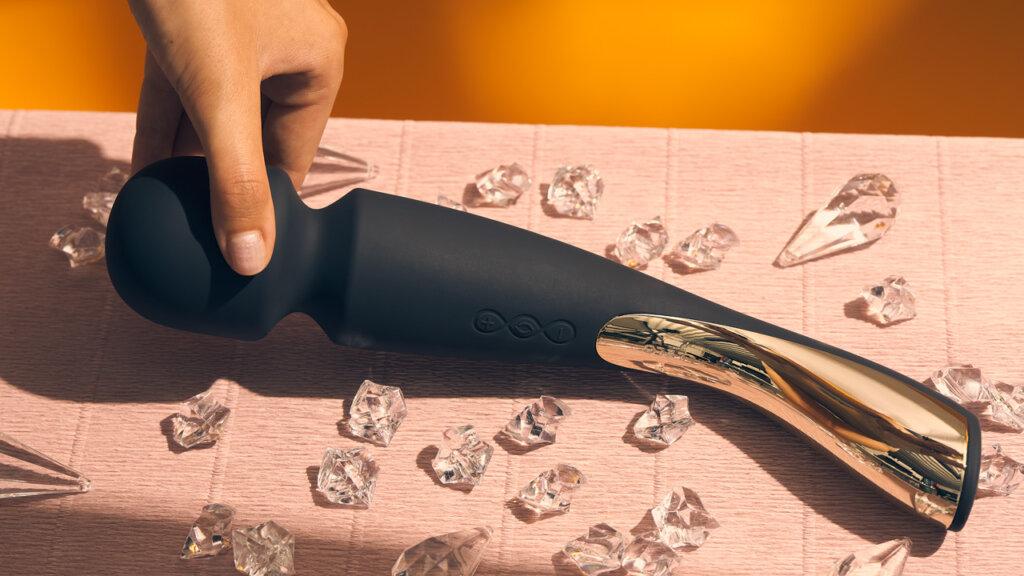 LELO Lyla 2—Wireless Vibrator Egg
As I said, we are not the only ones who have opened their eyes to LELO and their wonderful products. This vibrator egg is a good example of that. Lyla 2 has been named the best wireless vibrator egg by ekstrabladet.dk, with as many as 6 out of 6 possible stars.
The egg is perfect for erotic playtime under the duvet, but is also a naughty companion outside the four walls of the home. Insert the egg into the woman, put the remote control in the man's pocket, and then experiment with wireless play when you're out. With Lyla 2, you can be sure you won't get caught, as it's the world's quietest wireless vibrator egg.
Even here the designers have made use of the SenseMotionTM technology in their remote control, so that the vibrator is easily and discreetly controlled by tilting the remote control in the man's pocket. One thing is for sure: Lyla 2 is ready to accompany you on future romantic dates.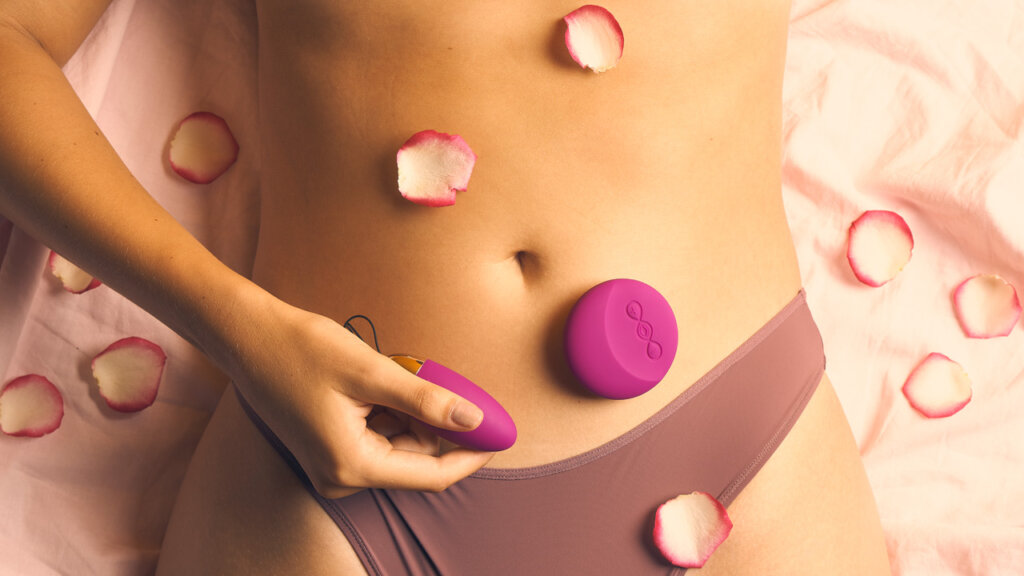 LELO Tiani 3 - Remote-Controlled Couple's Vibrator
Tiani 3 is an innovative couple's vibrator that can create great pleasure for the both of you. It's placed with the smallest arm inside the woman, while the other part spoils the area of her outer clitoris with teasing or powerful vibrations, depending on what's desired.
When the man penetrates the woman, he can feel the vibrations and they propagate in the shaft. The vibrations are easily controlled with the smart SenseMotionTM remote control, so you can choose how powerful an extra stimulation you want.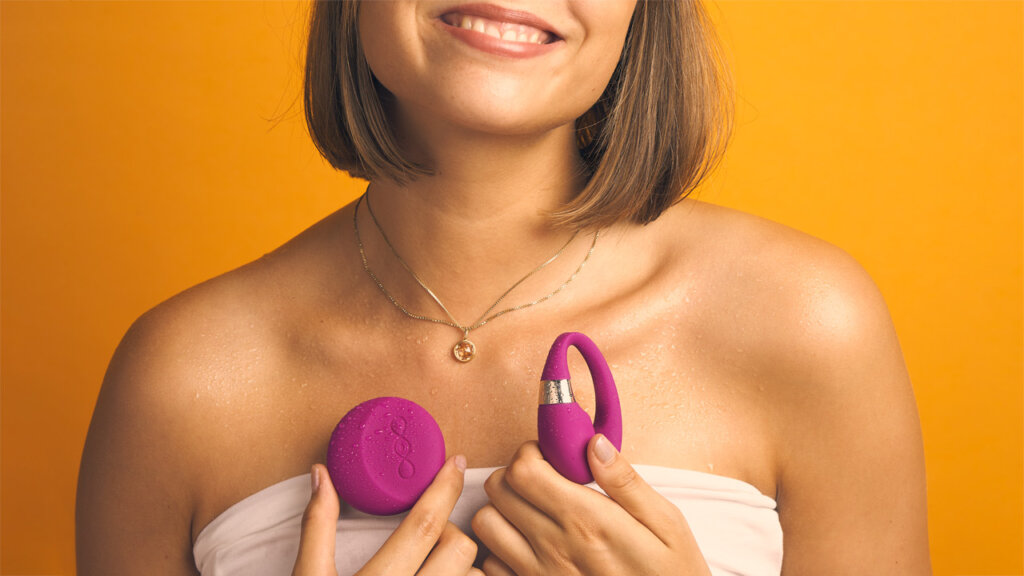 Buy Sex Toys From LELO at Sinful
There can no longer be any doubt that this fantastic brand has some wonderful products. Here we have given our take on 9 of their best sex toys.
If you haven't yet found your new beautiful playmate, then explore the rest of our selection of playful products.
We promise you won't regret that you became acquainted with LELO.
Related blog posts