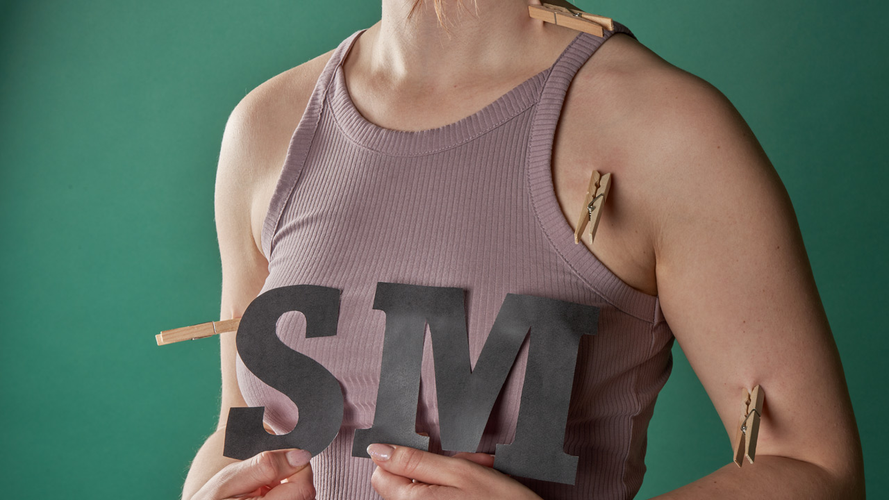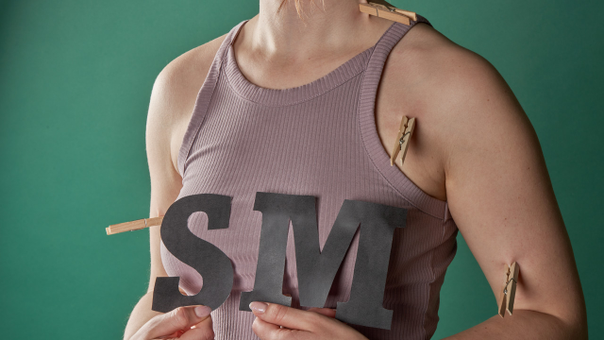 The ultimate BDSM-guide: SM for Sadism and Masochism
This blog post is part of a three-part series where you will get answers and insight into the alluring meaning behind each of the four letters in BDSM. 
The two following parts are already waiting for you right here:
The last article in our BDSM-series is about the two letters S/M that are probably the most well-known letters within this universe.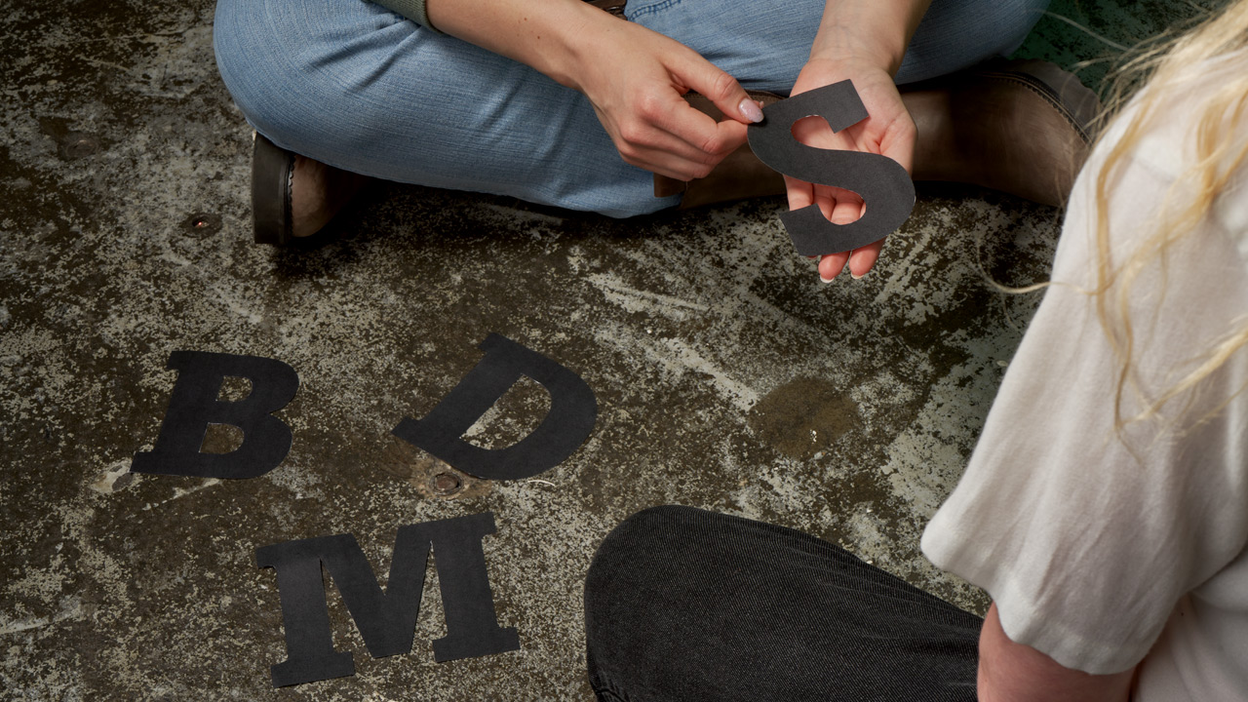 S/M is about playing with torment and pain. One part find enjoyment in doing the punishment while the other finds enjoyment in being tortured.    
Here we're dealing with the two most well-known letters: S/M.
These pertain to play with torture and pain. One party finds it pleasurable to torture their partner, while the other party enjoys being tortured.
They can be both physical and mental.
It could be that you enjoy being exposed to pain, oppression, embarrassment, or just being very physically or mentally challenged — or exposing others to it.
Pain is biologically close to pleasure: When we are exposed to pain, the body's stress response is set in motion, and, among other things, adrenaline and cortisol are released.
At the same time, the brain also releases its own painkillers called opioids, which are the same substances that you find in some painkillers.
The release of these analgesic opioids increases as we experience pleasure. And if you enjoy being beaten and feel safe, endorphins are released along with the pain.
All of this results in it actually hurting less and even purely physically can be experienced as enjoyable.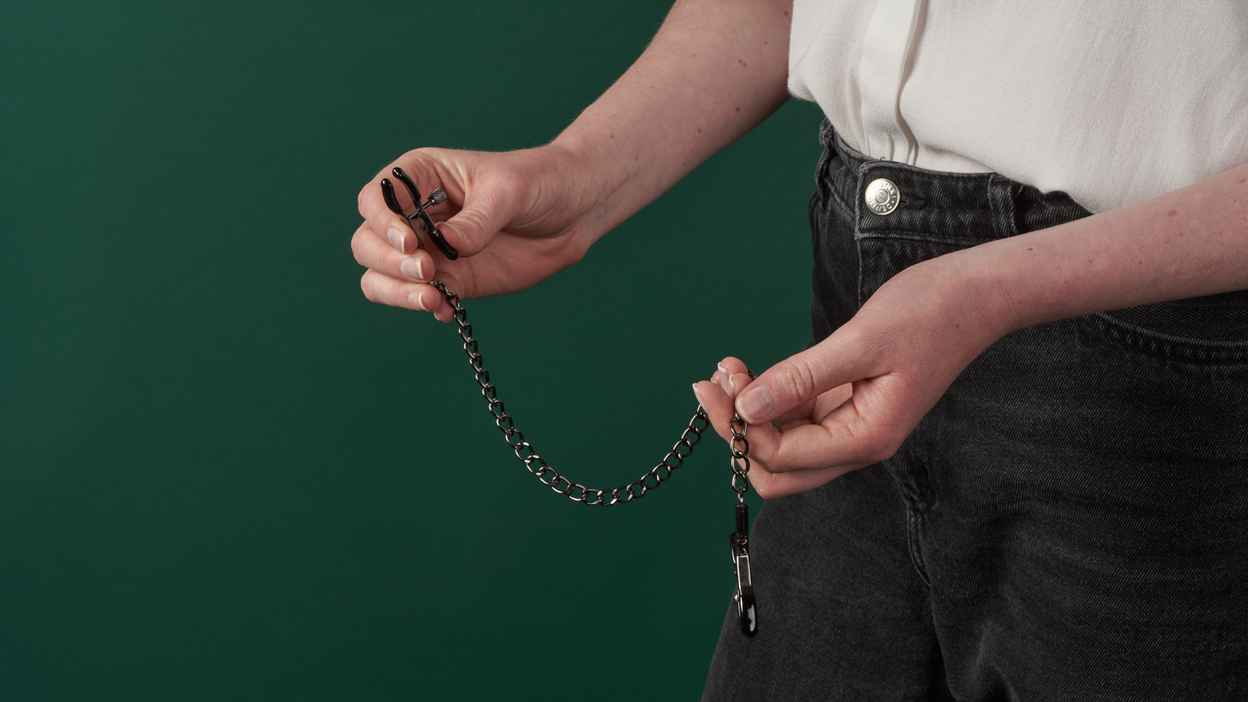 What is Sadism?
A sadist is basically a person who enjoys torturing their partner.
It can be about pain, the desire to humiliate your partner or to see them being very challenged by what you expose them to. It gives a rush to see the discomfort in their eyes, seeing them twist around or seeing their butt cheeks turn red.
Having sadistic tendencies doesn't mean that you're evil. It's hidden in all people to a greater or lesser degree, and as long as it's exercised safely and between consenting adults, just follow your desires.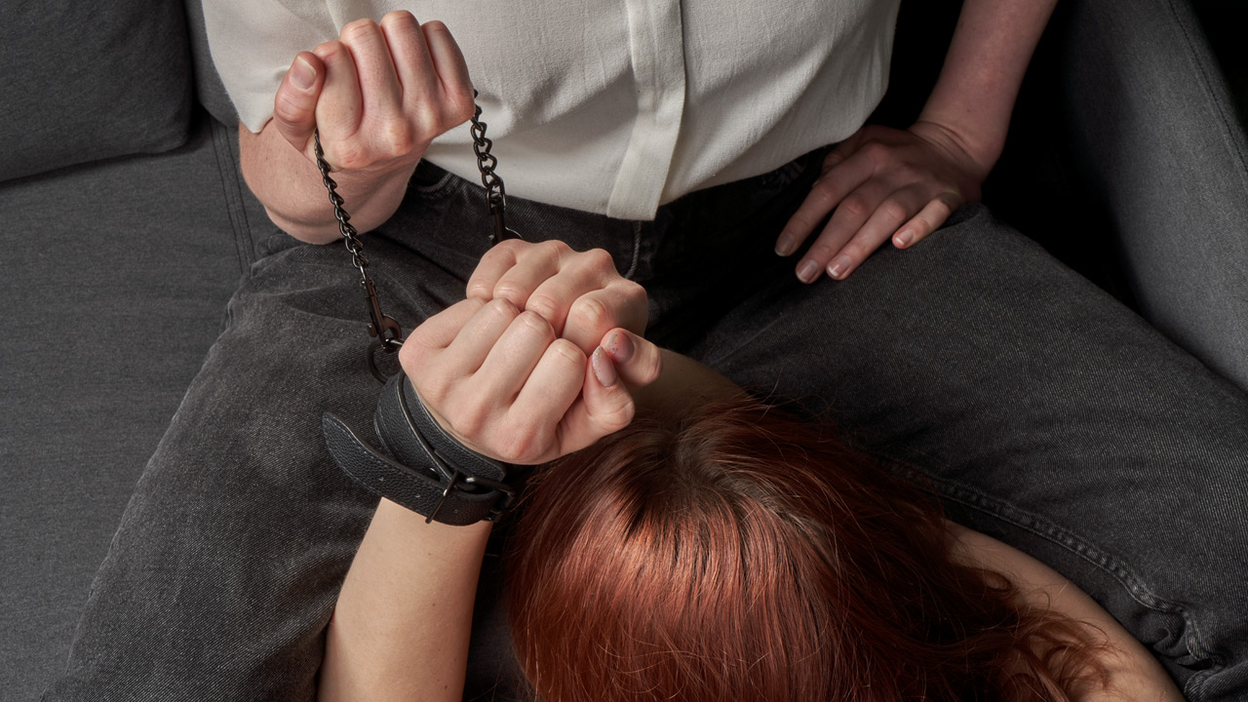 What is Masochism?
A masochist is a person who enjoys receiving pain and/or torment.
Maybe you get a kick out of being exposed to pain, humiliation or being put in very stressful situations.
It doesn't have to be all kinds of pain or all kinds of torment. You have every right to pick and choose as much as you want in order for playtime to be good.
There are no rules for how much pain you have to like to be a masochist.
Some people like sharp pain that hurts the skin. Others like heavy pain that hurts the muscle. It can be persistent pain, the very feeling of pain, the idea of their partner spanking them or the feeling of enduring it for someone else. All forms of masochism are valid.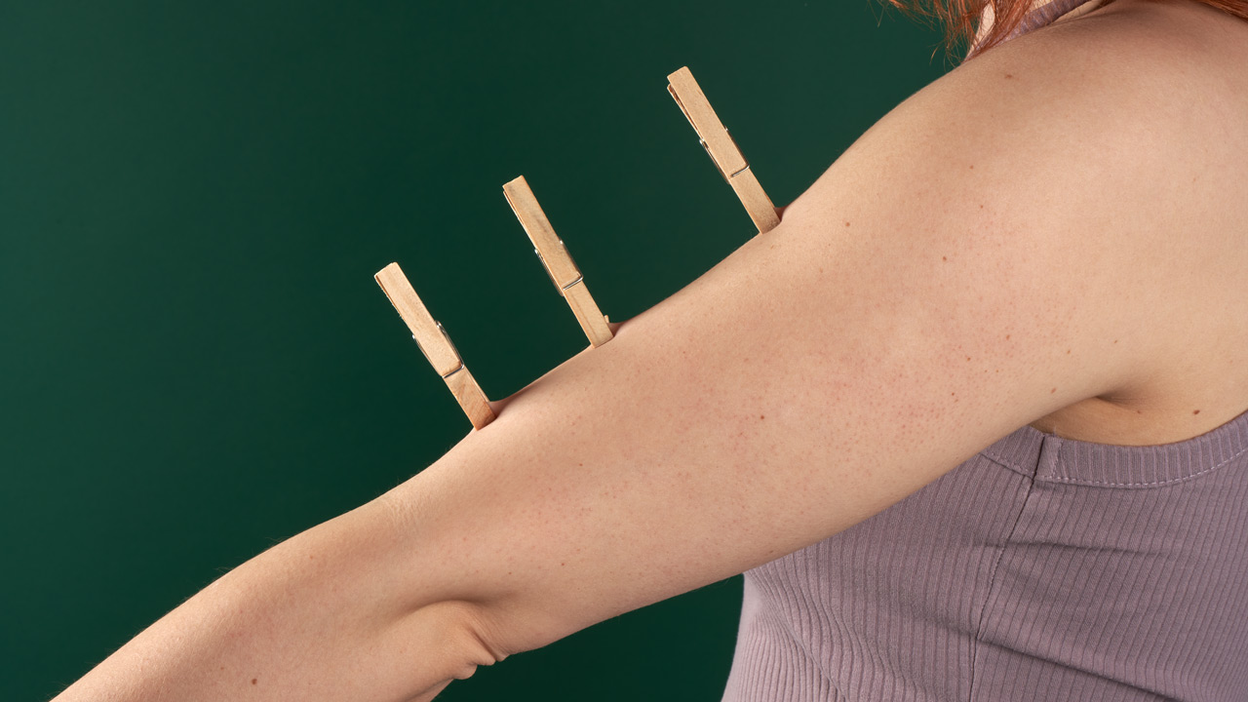 The BDSM Universe Is Waiting for You
If you've made it through all three articles in our big BDSM-guide, you know that BDSM can be bent, molded and shaped to suit you exactly how you prefer it.
Before you throw yourself headlong into the universe, I have just one little rule of thumb for you that's worth remembering along the way:
Proceed cautiously. Stop and take note of the situation along the way.
That way, you will discover what actually turns you on and what can stay in your imagination.
For example, if you want to try fixation with cuffs, it can be a great approach to wear them while kissing with your partner and take them off again shortly after.
Then you can talk about what it was like to wear them and assess whether it's something you want to do again.
Also, you can recognise the feeling the next time you put them on, and it will be easier to feel comfortable in the situation since you've been at your full self every step of the way.
Have fun with your adventure in the BDSM universe!
Related blog posts