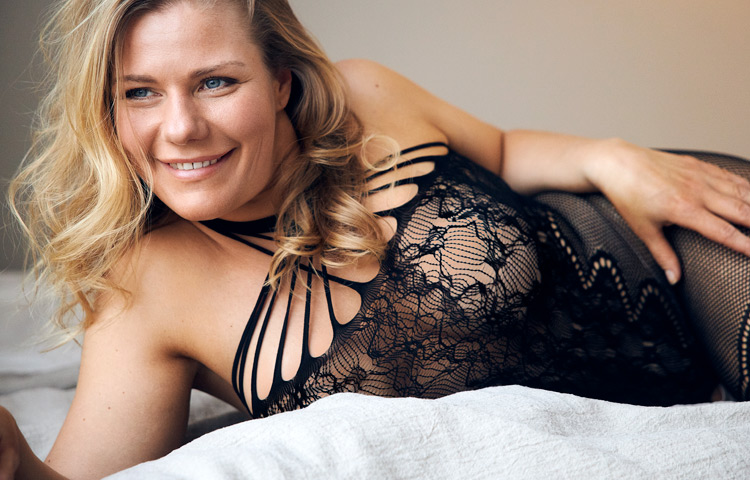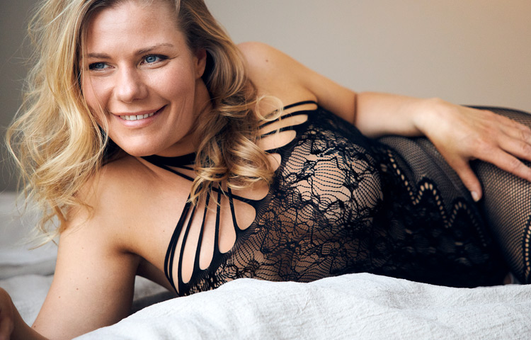 Your guide to one size fits all lingerie
One size fits all lingerie has often been blamed for being a bad idea.
And maybe, that was the right assumption once upon a time, when it was produced in some stiff fabric without any specific measurements. 
Thankfully, it's different today because there are so many sexy lingerie choices in one size! For example, one size has been divided into two categories, where the sizes are usually: One Size (36-42) and One Size Plus (44-48).
With this article, we'll guide you to show you the way until you find the one size lingerie that speaks to you the most.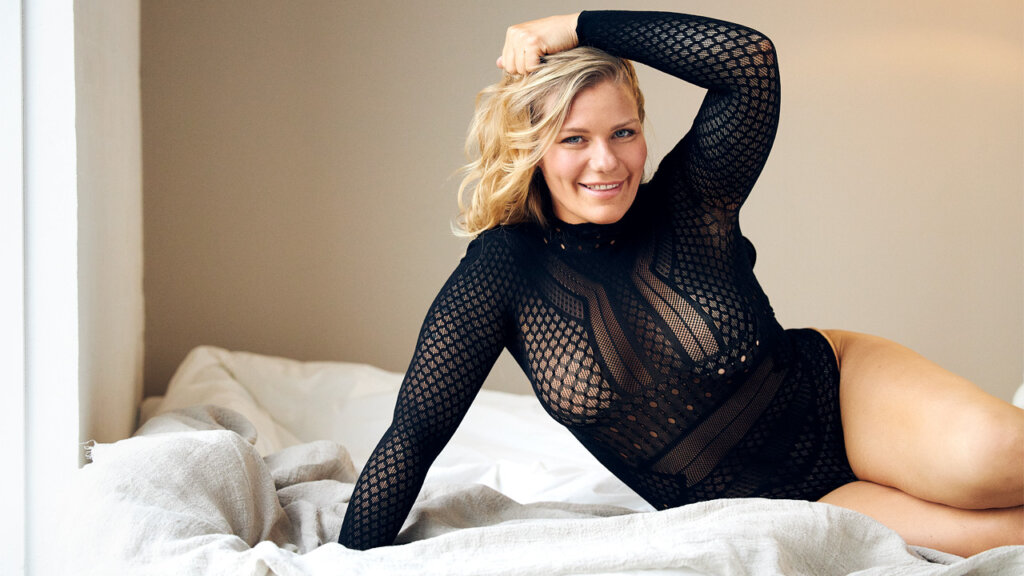 The model featured in this picture is wearing Nortie Gry one size plus size
What is one size lingerie?
One size lingerie is designed to fit multiple sizes at once, which can be a blessing and a curse.
Therefore there are a couple of tips and tricks you need to know in order to find your perfect match. And you can find them all here. 
Always start by looking at the size guide of whatever brand you've fallen for.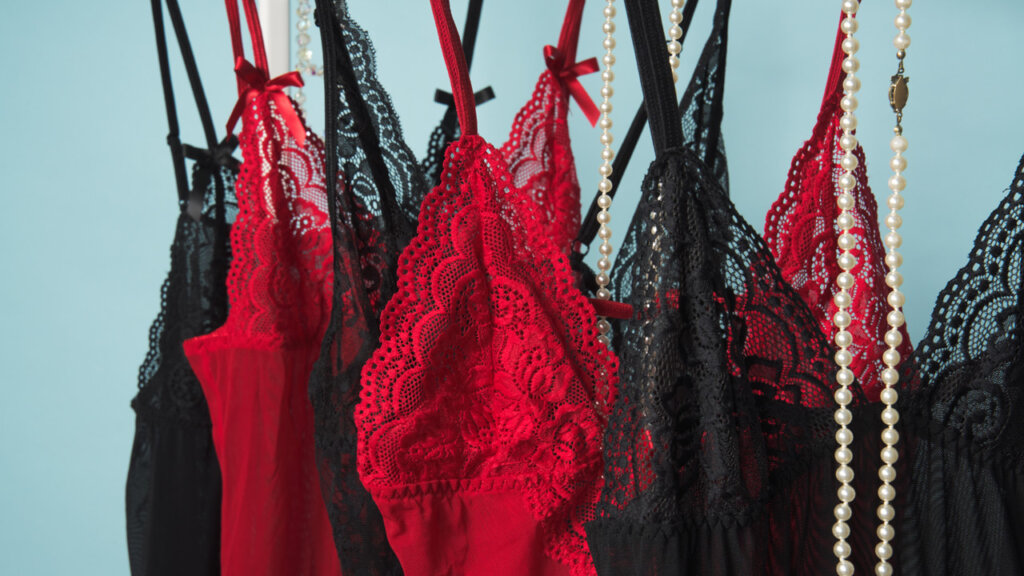 When should you choose one size?
You should choose one size if you have problems finding your perfect lingerie set, if the size you've selected isn't very flattering, or if it doesn't fit your measurements. 
For example, you can be an 80B in bra size and an XL in panties, but does that mean you should buy a size L set and hope it fits? 
No, in this case, you should buy one size.
This also applies if you're buying lingerie as a gift and are still unsure of the giftee's size. And if that sounds like you, there's already a whole article ready to guide you.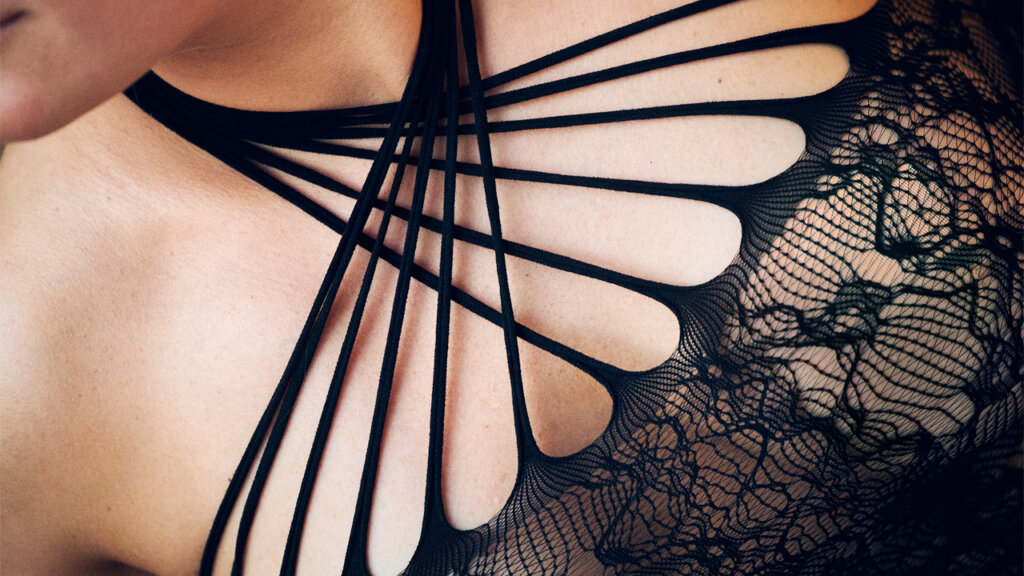 3 top tips
Now, we'll focus on my three top tips for finding the right one size lingerie for you. 
1. Check the material
Some materials have more stretch than others, making them ideal for one size lingerie.
In particular, this applies to polyamide and elastane.
If the lingerie is made with either of those materials, there's a good chance it will comfortably hug your body in all the right places. 
It can also work if the lingerie is designed with net or mesh, which also offers a flexible fit.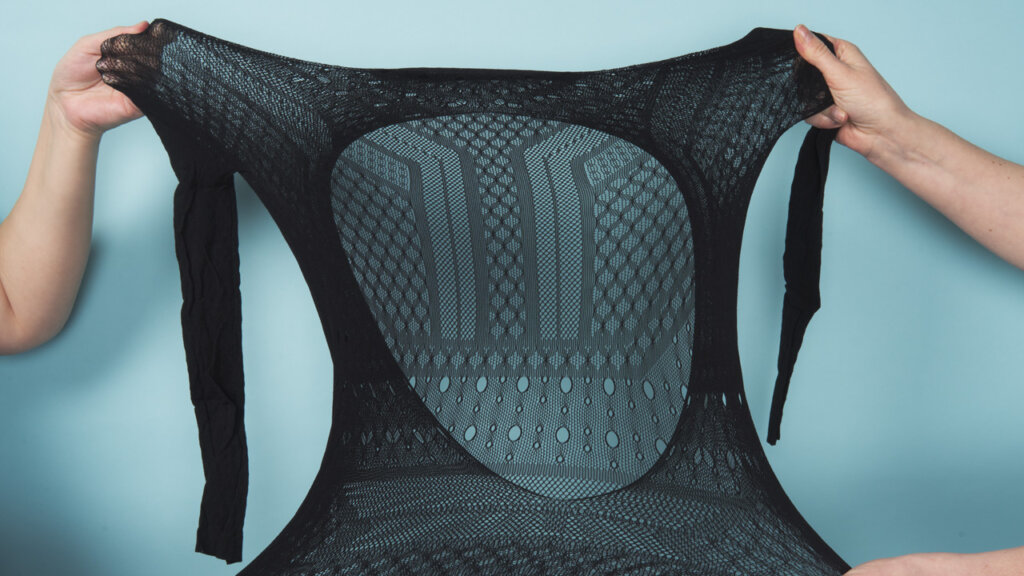 2. Read the reviews
An excellent guide to finding the one size lingerie with the best fit is to read the reviews from previous buyers.
It can give you an idea of the quality, the fit and whether it runs big or small. 
And, to help others in return, you should leave reviews when you've tried on the lingerie for yourself.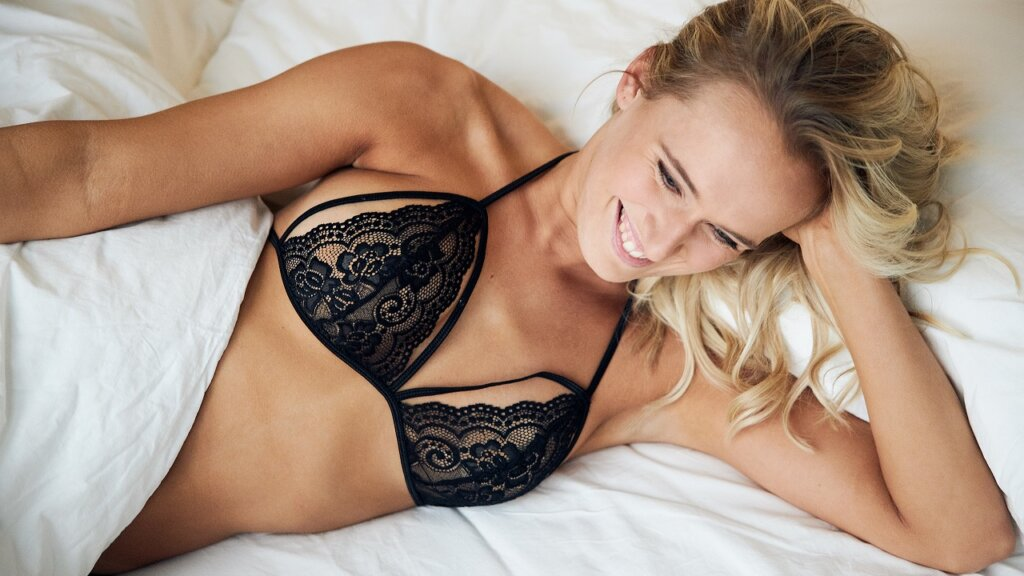 The model featured in this picture is wearing NORTIE Friia one size
3. Look at the models
Start by looking at the models wearing the lingerie.
Do they have wider hips? Small bosoms? Are they petite? What position are they in? 
Both models and the lingerie will always be styled to look their absolute best, but if you take a moment to think about it, it becomes easier to imagine how it will look on you. 
For example, if the model stands with her hands on her hips and juts her chest out, the lingerie will automatically be a tighter fit to accentuate the bust.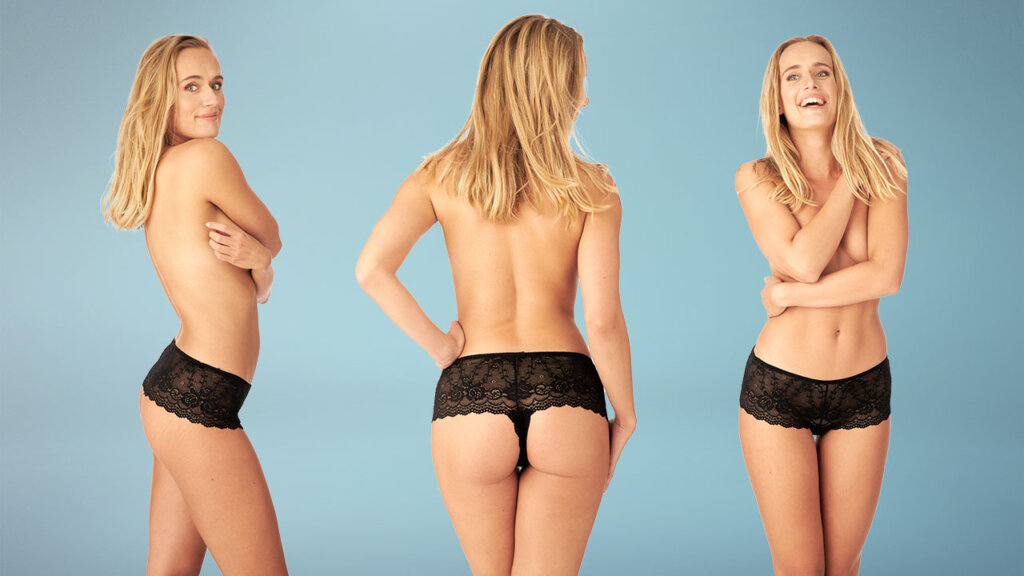 The model featured in this picture is wearing NORTIE Gunilla one size
That's why it's essential to pay attention to the details. 
Are there laces or hooks on the corset that allow you to adjust the size to fit your shape? Does the babydoll lingerie hang straight down, or are there ruffles to simulate a fuller figure? Do you prefer a wider or smaller suspender belt around your waist? 
Focus on what you want to emphasise and look for that.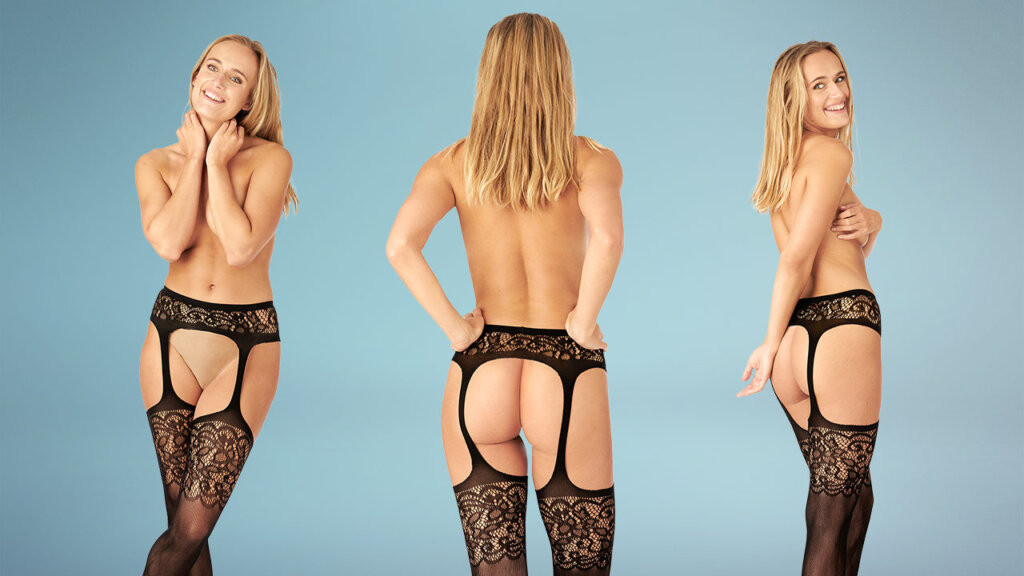 The model featured in this picture is wearing NORTIE Sif one size
Bonus tip!
If you're still unsure, go for adjustable or super stretchy lingerie.
A brand like NORTIE lingerie has great reviews, and many of their styles are designed with a stretchy fabric that is soft and forms to the body regardless of whether you're looking for one size or one size plus size.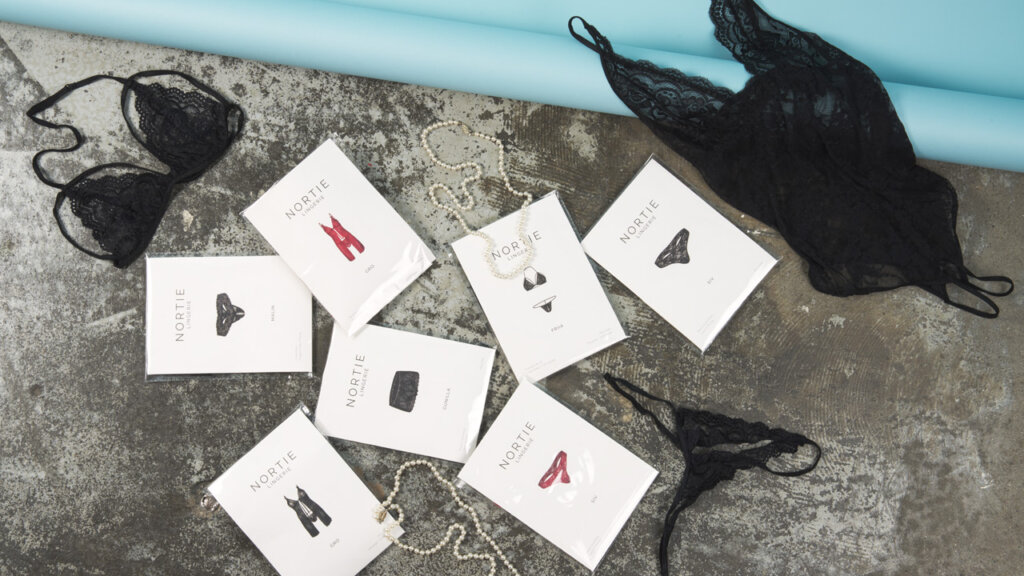 Find your fit
If you use our golden tips, you'll be well on your way to finding the one size lingerie that fits your body best. 
Try to take some time to research the styles you like best before deciding which ones get the honour of showing off your beautiful body.
Related blog posts